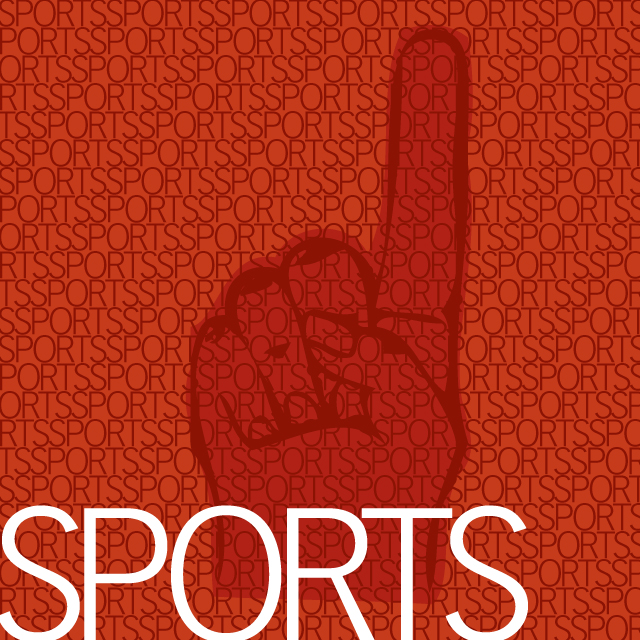 Alonzo Whaley sat back in coverage, reading the eyes of Iowa quarterback James Vandenbergh.
In the fourth quarter of Nebraska's 13-6 win against Iowa, the senior linebacker was looking for a chance to deliver the knockout blow. As Vandenbergh's eyes locked onto his receiver, Whaley saw his chance and stepped in front.
The linebacker picked off the pass, and effectively put a cap on a share of Nebraska's first divisional title since 2010. With the win, the Huskers secured at least a share of Big Ten Legends Division championship, and because they hold the tiebreaker as a result of beating Michigan, head to Indianapolis next Saturday for a matchup with Wisconsin. The divisional championship is only part of Nebraska's eventual goal, according to NU defensive line coach Rick Kaczenski.
"That's great, but all that does is give us an opportunity to play for everything in Indy," he said. "That's something that we set out to do six weeks ago, and a lot of people thought we were crazy. People thought Bo (Pelini) was a little bit left of center when he said that after the Ohio State game, but the guys have stayed the course."
Pelini famously declared that the Huskers must "win out" after the team's dismal performance in a 63-38 loss to Ohio State, something they accomplished on Friday.
"When I said what we needed to do after Ohio State, you guys kind of looked at me like I was a crazy man," Pelini said. "I probably thought maybe I was a crazy man at that time too, but I believe in this team."
The Huskers have had to overcome a great deal of adversity in winning their last six contests - including three come-from-behind wins - so it was no surprise when the Huskers found themselves down 7-6\3 to the Hawkeyes midway through Friday's game.
The howling wind - sometimes gusting up to 40 mph - and temperatures in the 30s were giving Nebraska's offense fits. The unit only managed 263 yards of total offense on the afternoon and had an especially tough time through the air - they only mustered 63 passing yards.
"Those were tough conditions out there," Pelini said. "I don't know if we played our best, but we did what we had to do, got it done. I'm proud of our team."
Pelini thought quarterback Taylor Martinez and the rest of the Husker offense managed the conditions well. Martinez played the majority of Saturday's game with gloves on both his hands because of the cold. He said he couldn't grip the ball without them.
Pelini applauded the quarterback's ability to throw accurately despite wearing gloves and dealing with a strong wind.
"You know Taylor actually throws a pretty good wind ball," the coach said. "He throws such a tight spiral, and he throws into the wind a lot. We practice in it."
Even with Martinez throwing well into the wind, the Huskers relied heavily on their ground game to make way offensively. Martinez and running back Ameer Abdullah combined to carry the ball 30 times on the afternoon.
In the second half, their efforts were joined by those of Rex Burkhead. The senior came off the bench to carry the ball 14 times for 69 yards and the decisive score in the third quarter. Pelini said he put Burkhead in to get his offense going.
"He was chomping at the bit, and I thought it would be a boost to our team, a mental boost for us," Pelini said. "I went into the game thinking that we would only play him if we needed him, and we did."
Burkhead helped drain the clock for the Huskers in the fourth quarter with a few physical runs. The senior had defenders hanging on him on a few occasions.
"There were times where he just carried the pile," Husker running backs coach Ron Brown said. "There was a bunch of guys, and he just went right in there with them and carried them three, four, five yards. He's got a willingness to win, a desire, and a spirit."
The Nebraska win brings on the biggest game of the season for the team next weekend in Indianapolis.
"We haven't accomplished what we came here to accomplish yet," Martinez said. "That's a Big Ten title, so that's what we are going to go get."
sports@dailynebraskan.com