The Daily Nebraskan added four to its Hall of Fame at an online ceremony on April 22, 2021. 
Paige Cornwell was the inaugural Rising Star Award winner honoring an alum not over 35 years old.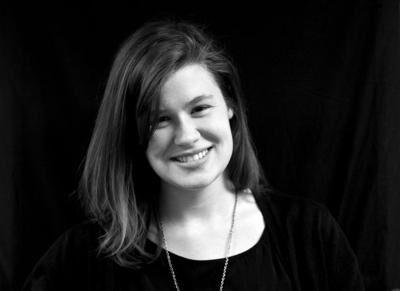 She won a Pulitzer Prize in 2015 not long after leaving the Daily Nebraskan with a Seattle Times team covering a deadly landslide and exploring whether it was preventable. When media companies started furloughing journalists when the COVID-19 pandemic hit, Cornwell raised over $100,000 through crowdfunding to help hundreds of affected journalists.  
Her devotion to journalism was apparent when she worked at the Daily Nebraskan. She wrote more than 200 diverse articles at the DN ranging from student obituaries and illegal immigration to terrible roommates and rock, paper, scissors championships.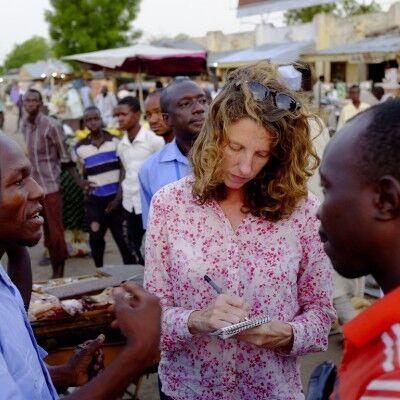 The Distinguished Alumni Award went to another Pulitzer Prize winner, Dionne Searcey. She won the Pulitzer in 2020 for her New York Times reporting on Russian assassins in the Central African Republic. She also published a biography this past year, In Pursuit of Disobedient Women, about her reporting in West Africa and referenced some of her experiences at the Daily Nebraskan. She wrote in her book about her desire to get front page stories in the New York Times. This may have dated back to her DN days when one 1991 issue had her byline on every front page story.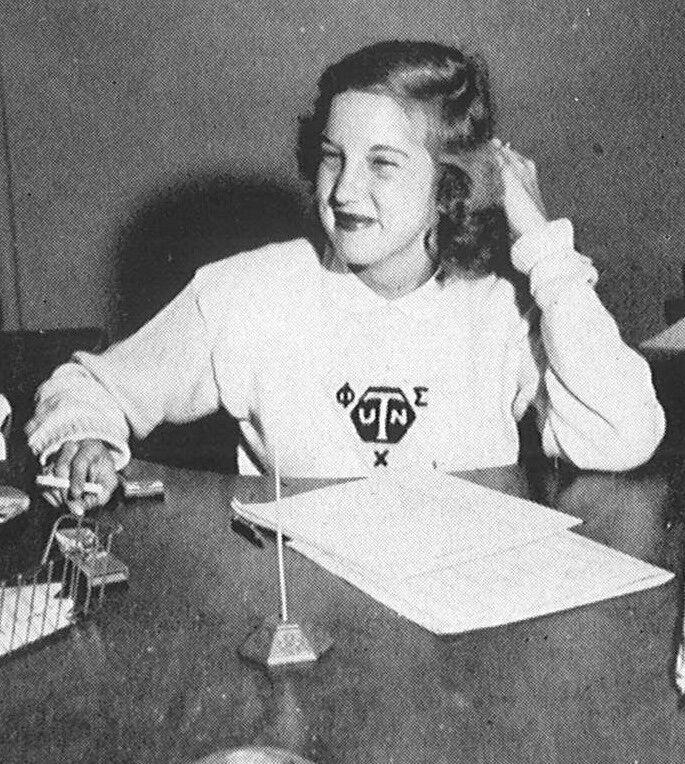 Susan Reed, the Legacy Award winner, helped transition the Daily Nebraskan from 1947-1951 to the post World War II era. The role of the United Nations was important to her not only on the pages of the Daily Nebraskan but in her involvement at the University of Nebraska with the Model UN, and Nebraska University Council on World Affairs. 
She held several senior editor positions at the Daily Nebraskan, which traditionally had been dominated by male students. Because the Daily Nebraskan doubled its news content by converting from its war-era tabloid size to broadsheet, the Publications Board created the associate editor position for her to help generate more stories. She also was news editor, night news editor and shared the managing editor position with her future husband, Frederick "Fritz" Simpson, who later became editor-in-chief.  Their son, Ted, also worked at the Daily Nebraskan in the late 1970s. All three worked at the family-owned newspaper, the Atlantic News-Telegraph in Iowa until they sold it in 1989.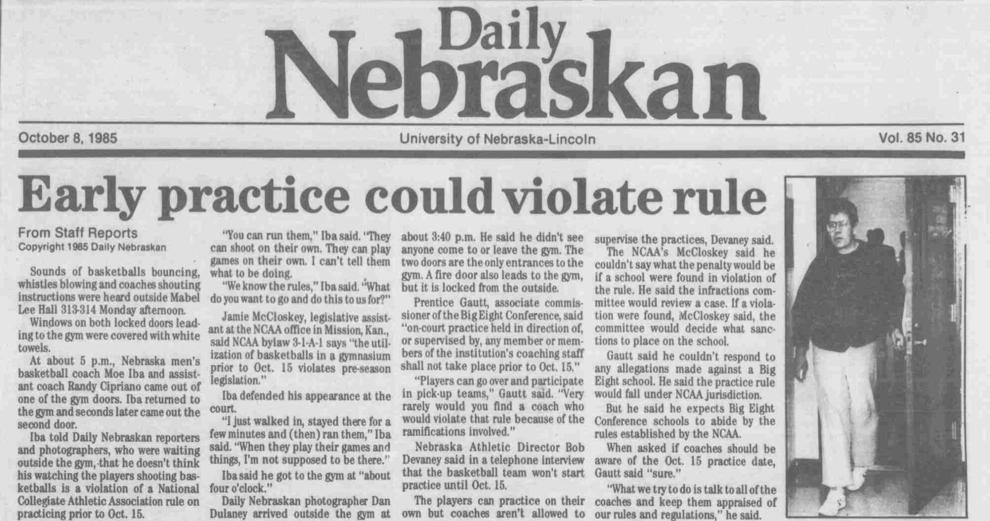 The sports staff caught Men's Basketball coach Moe Iba coming out of an Abel Hall gym where the windows were covered with towels, and they recorded the practice on audio tape. The latter proved to be critical when Iba denied holding a practice. This led to an NCAA investigation. Iba resigned under fire at the end of the season, leading to the hiring of Danny Nee.    
The DN will document the Hall of Fame award winners on its own video screen in the Nebraska Union's main floor rotunda beginning this fall.