Following Nebraska football's last-second win over Northwestern in 2019, Tony Butler and Darrion Daniels celebrated together at midfield. 
In the eyes of a less-knowledgeable crowd, and particularly one in a heavily white state, it may have seemed like just another dance. However, the routine symbolized a long-standing tradition for many Black Nebraska athletes.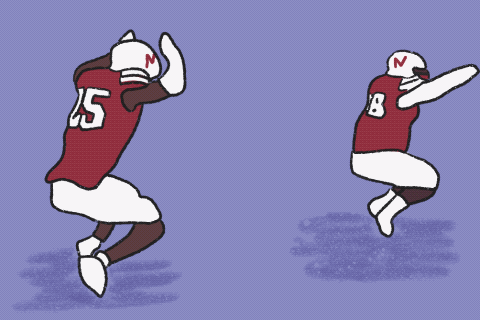 Butler and Daniels moved in sync with one another, performing a series of hops, kicks, spins and more. They were stepping. 
Butler and Daniels were a part of Omega Psi Phi Fraternity, Inc. during their time at the University of Nebraska-Lincoln, one of nine historically Black fraternities and sororities that make up the National Pan-Hellenic Council, commonly called the Divine Nine. Stepping is widely performed by Black fraternities and sororities for multiple purposes, such as sending a message or simply for entertainment. 
The Divine Nine has been quietly weaved into Nebraska athletics for more than 50 years.
"[The Divine Nine] has a lot of history in Nebraska. A lot of people don't know that," Butler said. "You have to seek it a little bit, but we also have to bring it out, too. It's important for us to hop after a win, it's important for us to wear our letters when we're walking to the game, it's important. They try and strip that away from us, but it's important, because this is a part of not only Nebraska football history, but it's a part of Nebraska history."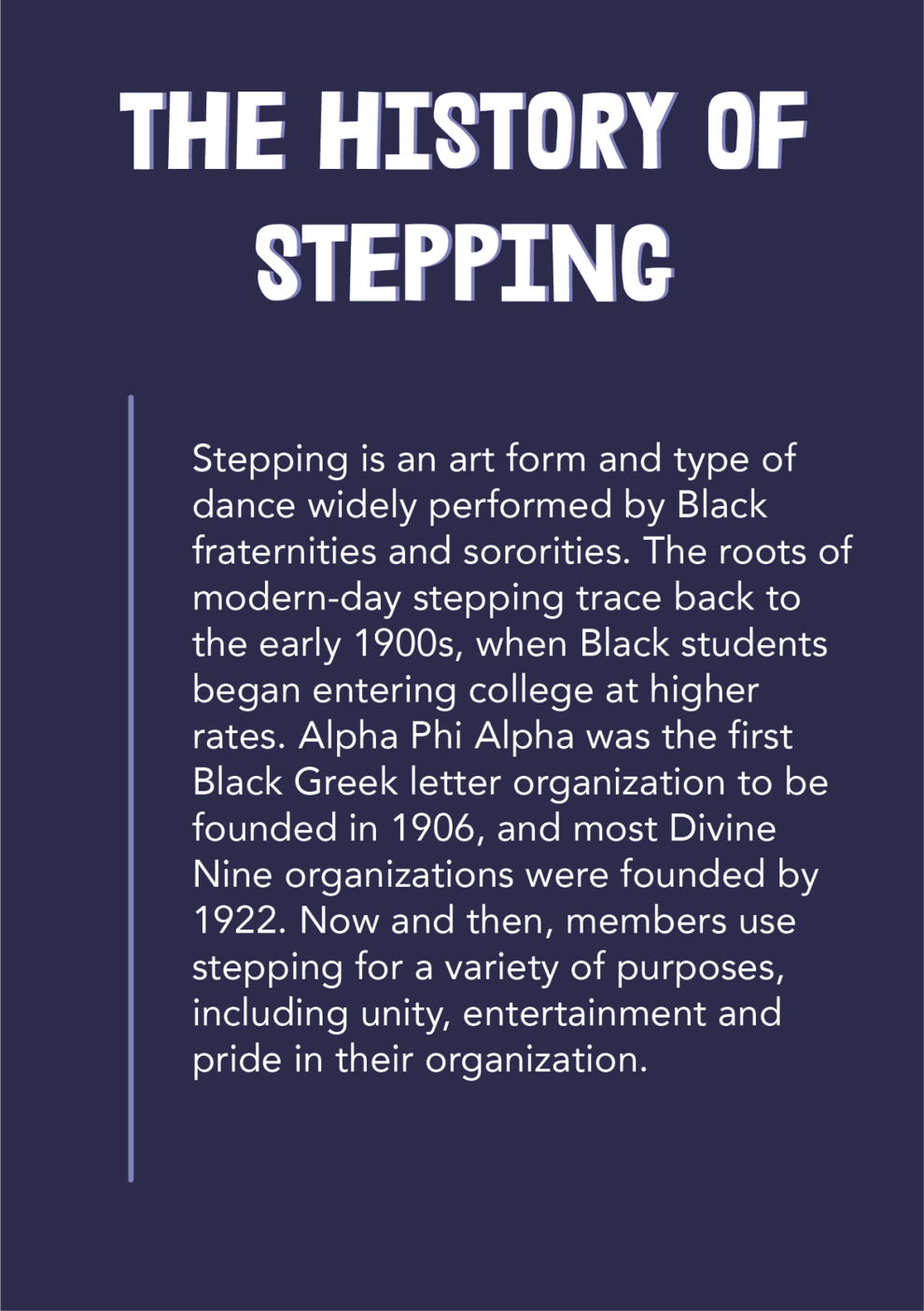 As former Nebraska cornerback Butler said, the history of Black fraternities in the Cornhusker state goes far beyond athletics. Most of the Divine Nine were established on college campuses in the early 1900s. While Nebraska has hosted multiple throughout the years, four are currently active and recognized on UNL's campus, including Omega Psi Phi. However, most were not officially recognized by the university until the 70s and 80s.  
In the decades prior to the official recognition, Black athletes were just starting to attend Nebraska again after being barred from competition from the 1910s until 1952. In 1964, this culminated in eight Black football players being at Nebraska, also known as the Magnificent Eight.
It was a small sign of progress, and the existence of Black fraternities — despite the lack of acknowledgement of them — made it possible. According to Hail Varsity, halfback Willie Paschall wanted to make sure the university had a chapter of Kappa Alpha Psi, another Divine Nine fraternity, before attending. 
From that point, Black Nebraska athletes continued to be a part of the Divine Nine. In 1969, Nebraska's student yearbook first made mention of Kappa Alpha Psi and the athletes involved.
"Eight Kappas laid low Husker opponents on the varsity gridiron last fall," the yearbook said. 
Multiple Husker football athletes were pictured, including defensive end Mike Wynn, halfback Jim Smith and cornerback Frank Sanders. Bernard Brown, a center for the men's basketball team, was also in the fraternity.  
The legacy grew even more in the early 1980s, as defensive back Guy Rozier arrived on campus. In 1982, Rozier and former Nebraska wide receiver Irving Fryar became the first members of Omega Psi Phi at UNL.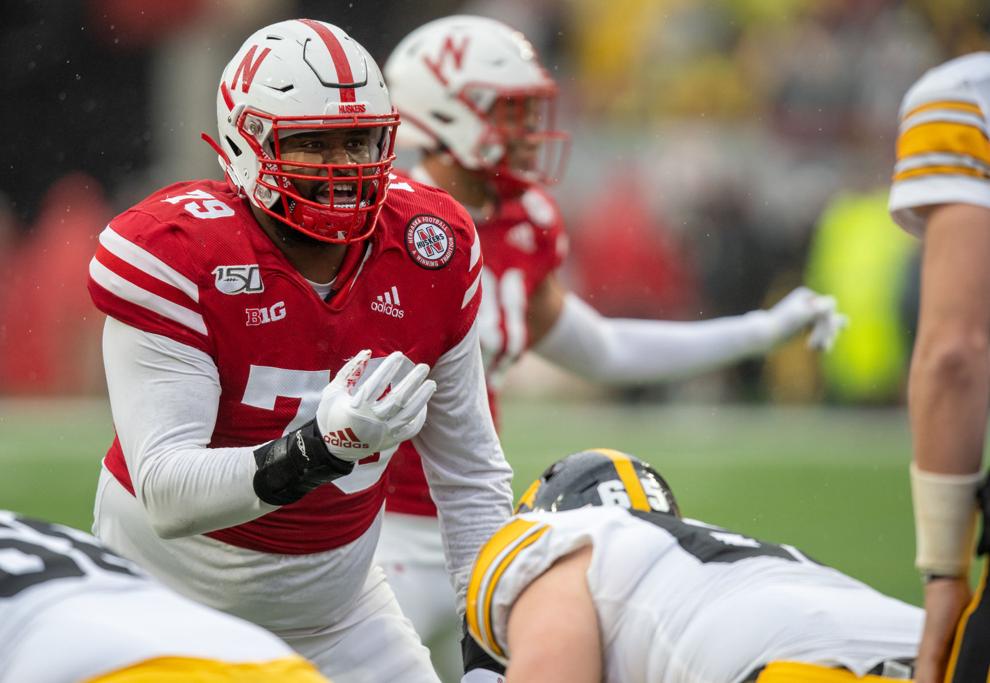 "It's a really historical feeling when you think about it," Rozier said. "The best thing about it was we were able to take the fraternity on a national level because we were playing, at that time, big-time football."
During Rozier's time at Nebraska from 1981-1985, the Huskers went 52-10. Rozier played sparingly over those years, being part of the freshman team in 1981 and redshirting in 1982.
On the other hand, Fryar had 780 receiving yards and eight touchdowns in his senior year in 1983, along with 318 rushing yards and two touchdowns.
Guy Rozier's brother, Heisman-winning running back Mike Rozier, was also an instrumental part of the team's 12-1 record in 1983, rushing for 2,148 yards and 29 touchdowns. 
Much of Guy Rozier's impact ended up being made off the field through Omega Psi Phi. Rozier said his fraternity was already more vocal and boisterous, and playing football for the university gave it even more of a chance to do good in the state. 
"Playing football at Nebraska gave us that voice, gave us that platform to have other organizations offer us opportunities to come up to Omaha to speak to the youth in the communities, not just as a football player, but as a man of Omega Psi Phi," he said. 
Both Butler and Rozier made a point of referencing Omega Psi Phi's four cardinal principles: manhood, scholarship, perseverance and uplift. Those principles, along with the overarching concept of brotherhood, translate well to football. 
"When you're an Omega man, you tend to want to support and help as many people as you can," Rozier said. "We'd always find ways of uplifting our teammates — whether Black or white — and our community, whether it be Indians, Hispanic, Asian or Black or white."
Butler also mentioned the vocalness associated with Omega Psi Phi, and said it can help athletes express themselves on an individual level. 
According to Butler, college athletes have to take extra care in what they say on social media, and are somewhat restricted in terms of how they can express themselves. Fraternities, however, provide a place for that individuality. 
"Being a fraternity or sorority kind of gives you an outlet to kind of lean on," Butler said. "You can talk the way you want to talk, you can be who you want to be where you can just be happy, you can be free, for the most part. You can be yourself."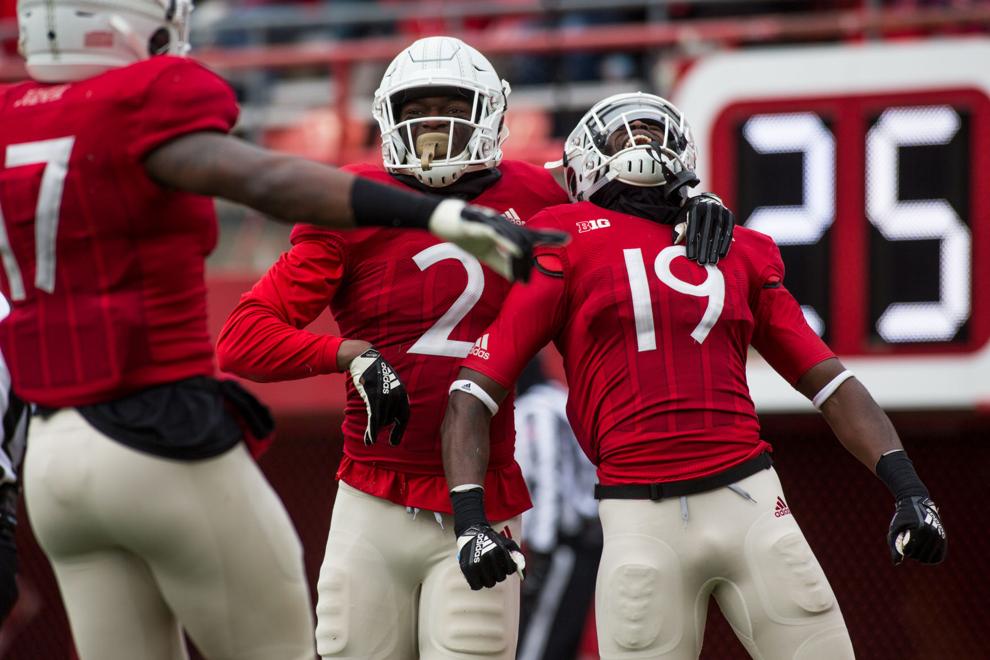 Butler said he was already vocal before joining Omega Psi Phi, but the fraternity can help others who are still trying to embrace their voice. 
Of course, Rozier, Butler and other Black football players were almost never alone as members of Divine Nine fraternities. Rozier teamed up with Fryar to become the first Omega Psi Phi members at UNL, while Butler had many Divine Nine teammates in his four years with the Huskers. That group included Daniels, former offensive lineman Jerald Foster, defensive lineman DaiShon Neal, wide receiver De'Mornay Pierson-El and linebacker Pernell Jefferson. 
On top of being teammates in the locker room, Butler said he had a special connection with teammates who also were in Divine Nine fraternities because they could relate to his experiences.
"They understood what I was going through, so they were there for me before, during and after," he said. "It fuels a brotherhood, not only because we're both on the football team, but [it] also brings a brotherhood because we're a part of a bigger purpose now."

Butler stressed that it's important for Divine Nine members to understand they are part of that bigger purpose. He said those who don't know their history will be lost.
Rozier also said he had a greater purpose during his time in Omega Psi Phi, and the help he gave to the Nebraska community still sticks with him.
"As I look back on the lives that we touched in our community, and the different communities in Omaha and Lincoln, when I look at the young men and young ladies that we spoke to, and gave scholarships to and helped raise money for, that we helped move their lives and careers along, it was inspiring," Rozier said.
The legacy of athletes in Divine Nine organizations will likely continue as the years pass, and their impact on the community should be recognized, according to Butler.
"You got all these sports that have had representatives of the Divine Nine in them, and that's huge for Nebraska, that's huge for Nebraska history," Butler said. "It should be honored. It should be recognized as something that is good to do, that you should want to do, strive to do."
While Rozier hasn't attended Nebraska in more than 30 years, he said it's important to him to see the legacy continue. He attended an Omega Psi Phi event in Omaha as a keynote speaker in 2017 and said it was "one of the biggest honors" he's ever had. 
Some of the fraternity's processes have changed since 1981, but Rozier still feels a shared experience with the members of Omega Psi Phi that came after him.
"It's an honor to see these guys on TV and understand that they went through the same thing that I've gone through," he said. "We're all cut from the same cloth because they, too, were chosen to be in a fraternity. They didn't pick the fraternity, the fraternity picked them."