On the verge of the transition into the 1980s, Lincoln was alive with bands. Posters on street signs downtown advertised the next show while hype behind it built up through conversations between music lovers at the Zoo Bar or The Drumstick. 
One such sign advertised an unusual show being set up in a cornfield around South 40th Street and Saltillo Road — two rock 'n' roll bands, a keg and a funky band called North Star.
David Williams switched between singing and playing keyboard, guitar and drums in North Star from the late 70s to early 80s, blending rhythm and blues, funk and a little bit of jazz. He said the band was one of the first to play R&B in Lincoln, and the show in the cornfield was the first time many Lincolnites and adventurous Omaha residents had heard those new groovy beats and sultry sounds.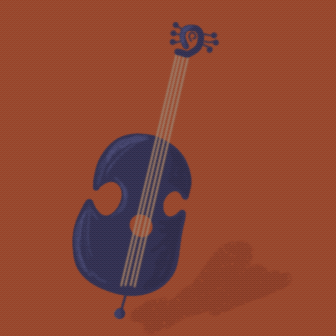 "Some girl was sitting there crying, 'I've never heard music like this before,'" Williams said. "It was crazy."
Williams, 62, was born in Mississippi, but grew up in North Platte, where he started messing with keyboards and learning about music. He moved around to Chicago, St. Louis and back to Mississippi before he eventually returned to Nebraska and moved to Lincoln in 1970. He said Lincoln fares better than larger cities in terms of interaction and harmony among people of different races.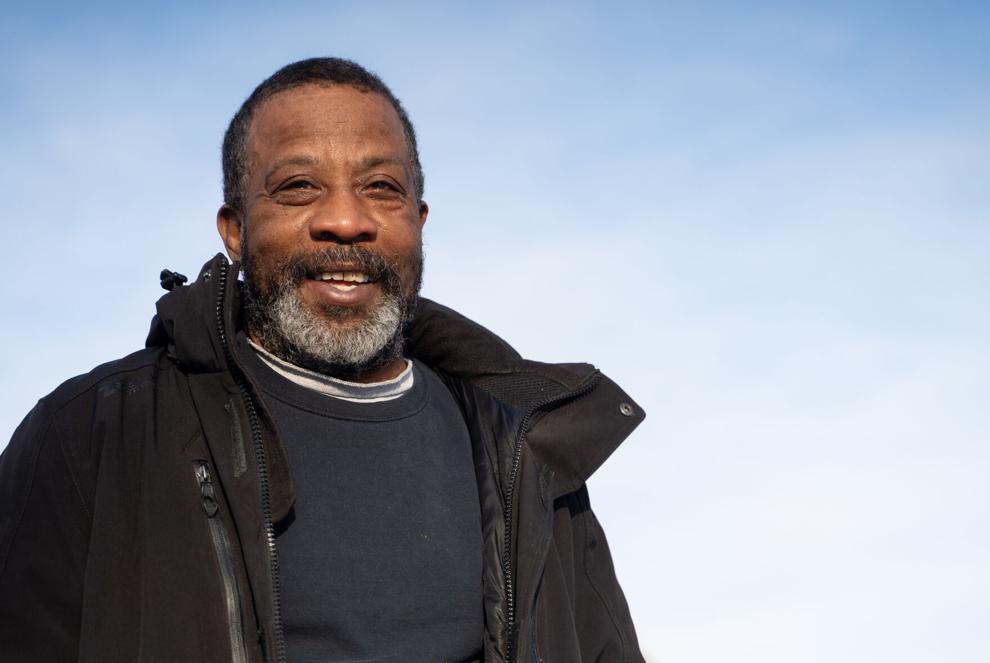 North Star's lineup, while fluid through the years, reflected this, blending its mainly Black players with folks of other races from around the neighborhood.
"In the cities everything's one sided, right? Blacks here, whites there, you know? In Lincoln, we were all together," Williams said. "That's basically the state of Nebraska to me. Everybody got along. We listened to each other's music, we partied on each other's music. We didn't read into the fine line of the different races and all that stuff."
Lincoln has harbored countless bands and musicians since its founding, and many, like Williams, are Black. Alongside playing the cornfield and the Lancaster Event Center fairgrounds — the latter of which Williams noted as his favorite show — North Star played at Lincoln's home of live blues music: the Zoo Bar.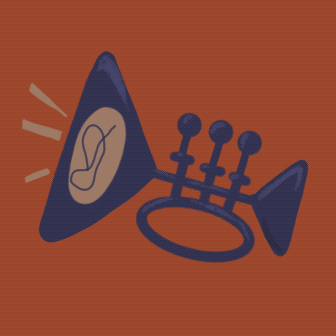 After its opening in 1973, the bar became known around the Midwest as a hotspot for blues and jazz. Pete Watters hung out at Zoo Bar shows before starting as a bartender 34 years ago and taking over as owner 20 years ago. He said that, although all sorts of genres have stopped by the Zoo, the bar has always catered mainly to blues roots music, and that's how it gained national attention in the late 70s. At the time, Watters said the genre had more Black voices than it does today.
"A lot of live musicians were barely eking out a living because everybody's going to clubs to listen to disco, so we had this kind of really steady pipeline of Black blues musicians that came from Chicago," he said.
One such musician was Magic Slim, a powerhouse singer and guitarist from Chicago and Blues Hall of Fame inductee. Watters said the first white bar Magic Slim ever played was the Zoo, and after years of returning to play for a week at a time, he moved to Lincoln in 1994 because he liked the city so much.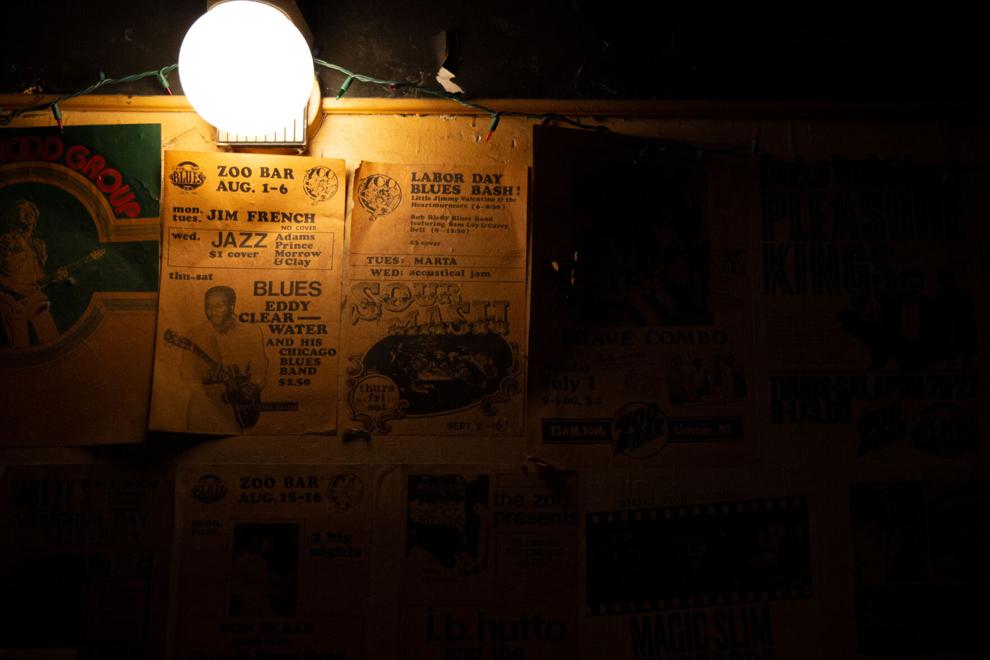 While the blues is still alive and well at the Zoo, Watters said a lot of its core audience is getting older, and younger Black musicians are taking their talents elsewhere. 
"There are fewer young Black musicians in blues," he said. "A lot of the younger players are white."
While the Zoo Bar was gaining notoriety in the 70s and 80s, hip-hop was being born out of Black and other minority communities in the Bronx borough of New York City.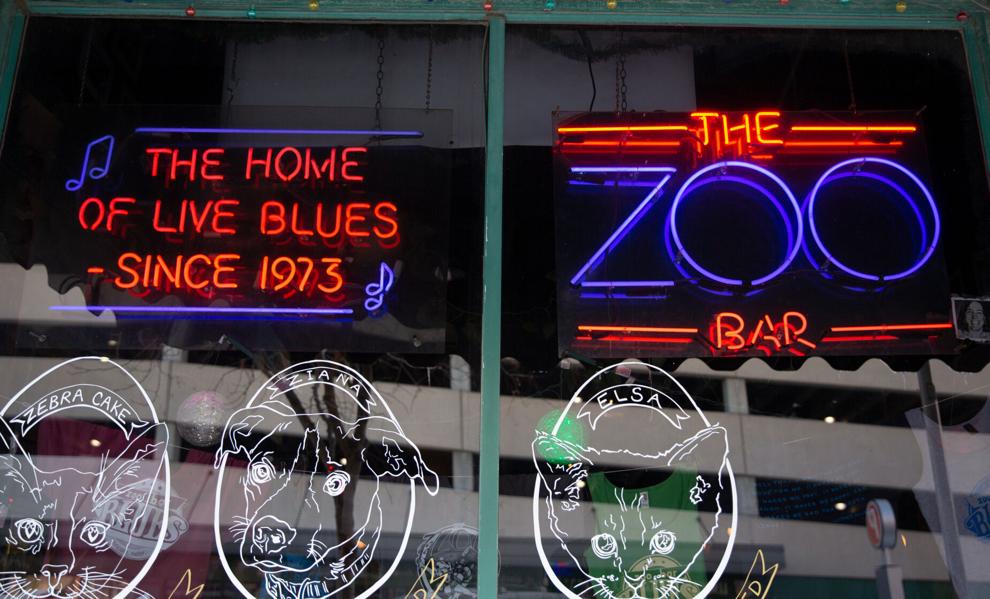 Adrian Madlock, who raps under the alias Sleep Sinatra, is one of the leaders pushing for hip-hop and Black representation in Lincoln arts. He started rapping in 2006 at around 16 years old, performing at venues he was too young to hang out at. 
Madlock said local rapper Static Soul was one of the forces showing him the ropes of the music scene, even though there weren't many people performing the music he wanted to perform.
"When I first started cutting my teeth, man, there was few and far between, even hip-hop artists in general, let alone any Black hip-hop artists," Madlock said. "I don't feel like it was taken as seriously as, say, your rock performances or bluegrass, folk music, any other genre."
HAKIM, another Lincoln-based rapper, reflected this sentiment. Inspired by 50 Cent music videos, he said he started rapping in the sixth grade with some friends, but really started working hard, buying his own studio equipment and building a brand in 2014. He said making a name for himself is difficult in Lincoln because there's no precedent for prominent rappers from the state.
"I have to put myself on," HAKIM said. "There was no big rapper to come out of Nebraska already. I got to be that. And being that pioneer is like one of the toughest things ever because you don't know the right direction that you're heading."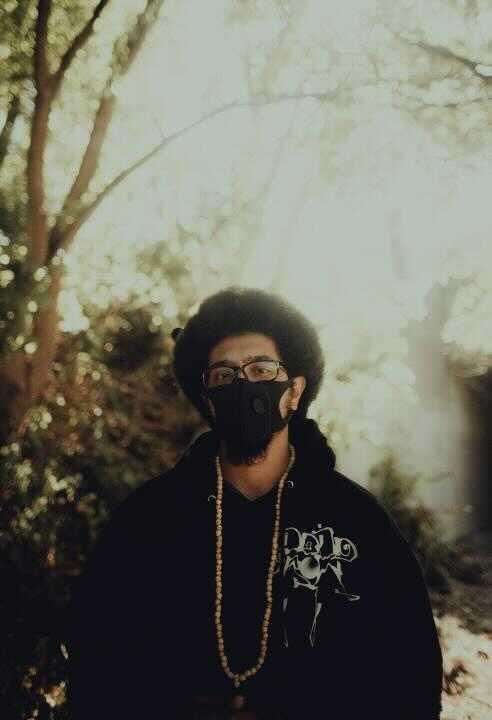 Around 2012, Madlock and HAKIM started opening up for more notable acts, like Freddie Gibbs at the Bourbon Theatre in 2014. Spencer Munson, the director of Lincoln Calling and the project coordinator for the University of Nebraska-Lincoln's Jazz in June series, noted that these larger hip-hop groups stopping in Lincoln helps inspire the local scene and expose people to hip-hop artists they might like in town.
A couple shows he's seen exemplify this effect are Run the Jewels' Killer Mike at Knickerbockers for $10 in 2003 and now-superstar Travis Scott at the Bourbon Theater in 2014.
Madlock agreed that there are consistently big-name hip-hop artists stopping in town, but the problem in the past has been allowing local rappers on the bill.
"There's still that initial resistance met when it comes to local artists getting those opportunities to open up … It's been something that we've all collectively, as hip-hop artists, specifically Black hip-hop artists, have been struggling with up until recent years," Madlock said. "I feel like there's been somewhat of a paradigm shift, and there's been a lot more opportunity for us as of late."
In 2016, Madlock started Good Gospel, a bimonthly hip-hop concert aimed at showcasing artists who may not have had an opportunity to perform live due to the politics of booking a show in Lincoln. He said whether it was favoritism from bookers or simply having an established connection with venues, some acts are more likely to be featured than others. Show organizers, he said, have to be willing to take a chance and book acts they are unfamiliar with in order for the hip-hop scene to be represented the way he believes it should be. 
Before COVID-19 shut everything down, 18 Good Gospel concerts had occurred. Madlock said his goal with these shows was to expose some of the hip-hop artists who weren't getting opportunities to perform and to grow the local hip-hop scene.
"Nebraska as a whole is kind of culturally stagnated as far as being up to date with sounds and the social and cultural climate of music and entertainment in comparison to the West or East Coast or down South," Madlock said.
However, Madlock said through these efforts, and the increased visibility from social media and the internet, he's slowly seen more representation for local MCs and rappers in bigger events like Lincoln Calling.
Munson has been involved with Lincoln Calling for the past 14 years and the Lincoln artist-specific festival Lincoln Exposed for the past 10. In that time, he said he's seen more diversity in performers and genres throughout the Lincoln scene. He also named the Lied Center for Performing Arts, Hear Nebraska and the camaraderie among the venues on 14th and O streets as forces for bringing more diverse music into the limelight.
Munson said Jazz in June, in its past 29 years of providing free live performances, has been a huge force in exposing Lincoln's music lovers to the sounds of Black musicians.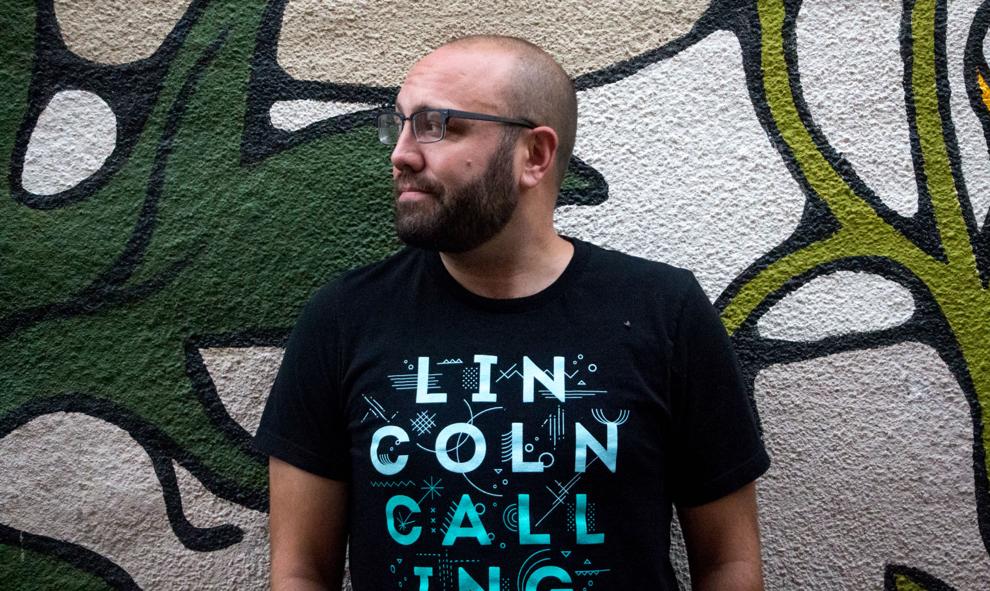 "All walks of life in Lincoln show up to that and rub elbows," Munson said. "It's just a cool community builder between the university and the city, and jazz is quintessentially American Black music."
Munson also said there's a strong community of Black leaders in Lincoln who can maintain their identities while building the culture of Lincoln as a whole. 
D-Wayne Taylor, a Lincoln beatboxer, radio and TV host and vocal entrepreneur, became seriously involved in the Lincoln music scene around 2012. He said he believes Lincoln's tight-knit community allows for more transparency and promotion in artistry and thus leads to a stronger, more inclusive scene. 
Like Madlock and HAKIM, there weren't many beatboxers for Taylor to learn from when he first started. Some of the first shows he ever did were at Knickerbockers, where he said he would perform solely for the sound engineer, Metal Steve. Now, he said, beatboxing is more prevalent, partly because of his work as a teaching artist with the Lincoln Arts Council and BLIXT Locally Grown, an organization dedicated to spreading the arts to underserved communities. As a teaching artist, Taylor spends time teaching children to turn their mouths into drum machines.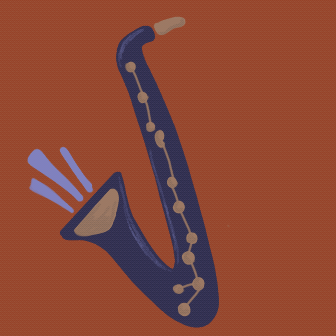 "There's music from all different cultures and all different backgrounds," Taylor said. "And I believe that as the years have gone on, at least as I've seen it, people in organizations have made a conscious effort to try to bring more diverse music into the fold, so to speak."
As diverse sounds and drum machine-based hip-hop performances reach Lincoln's limelight, Williams said he misses the days of live drums, saxophones and other instruments. However, he said he'll listen to all music as long as it's got a good beat. 
"Love has no color, man," Williams said. "If you're alright, long as you like me and we like each other, we're always good."