As chimney smoke rises into the crisp air and freezing rain turns to blissful snowfall, it's time to ask ourselves when we trade in the witch hats and devil horns for Santa caps and jingle bells. While some believe the holiday season begins at 12:01 a.m. on Nov. 1, others prefer to wait until after their Thanksgiving feast to sing Christmas carols.
To find out how students at the University of Nebraska-Lincoln feel, The Daily Nebraskan asked, "When do you believe the Christmas season officially begins?" 
Edgar Estrada | Caleb Loberg | Dylan Anderson | Jill Stark | Tessa Yeo | Delaney Wetjen
This friend group was split between starting the Christmas season on Nov. 1 versus Thanksgiving.
"Nov. 1. That is my answer. Firm and solid," Delaney Wetjen, sophomore human development and family science major, said.
"I think it's Nov. 1, but then you have to block off a week for Thanksgiving and then go back to Christmas as soon as Thanksgiving is over," Dylan Anderson, sophomore business management major, said.
Wetjen said that she still thinks it's acceptable to listen to Christmas music on Thanksgiving. The group then pointed out to her that she started listening to Christmas music in October.
"I think that's okay because, if it makes you happy, why not do it," Wetjen said.
Edgar Estrada, senior human development and family science major, also said it's okay to listen to Christmas music before Halloween.
"I don't mind it because I like Christmas music," he said. "I listen to it year-round."
Anderson chimed in and said he's all for Christmas music early but not on Halloween. 
Jill Stark, sophomore vocal performance major, disagreed with the other three regarding Christmas music in October and November.
"I don't want to be a hater," Stark said. "I'm just not that girl, but I love Christmas music. But I only feel inclined to listen to it on Dec. 1 — not November. It just sucks that there's no Thanksgiving music. Why is Christmas getting all the praise?" 
Anderson then said to the other boys that they should make a Thanksgiving song.
Although Wetjen already began listening to Christmas music, she said she understands the importance of listening to it in December.
"I just think that Christmas is such a specific, special emotion," Wetjen said. "I say you can listen to the music whenever you want, but it's more special around holiday time."
The group couldn't agree on a specific time but determined that Christmas decorations and festivities should come to a halt anywhere between Dec. 26 and Feb. 1, although Stark said it depends on the local radio station.
"Once 104.5 stops playing [Christmas music], then that's when it's time," Stark said.
Sarah Ritterling, freshman nutrition and health sciences major | Isabelle Hansen, freshman pre-health student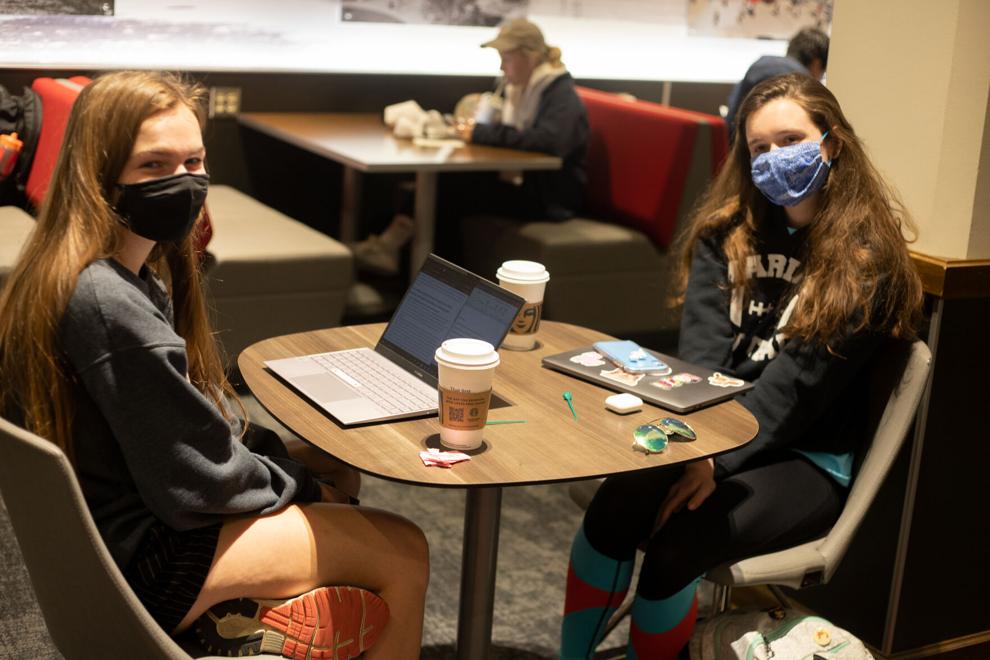 Ritterling and Hansen agreed a bit more than the other group about the Christmas season timing. They both said that they felt it could reasonably begin after Thanksgiving.
Hansen said that she tends to decorate for the festive season in the first week of December, along with listening to Christmas music.
Ritterling said she wasn't too sure when it was appropriate to start the holly jolly music.
"It depends because I like holidays," she said. "Sometimes in November, Christmas isn't too bad, but definitely not before Halloween."
Both agreed that if they found someone who celebrated the holiday before Halloween, they would get into a friendly fight.
Hansen also said that when January hits, she's over the holiday joviality. Ritterling agreed with her friend about when to finally conclude the celebrations.
"I feel like once you really get into January, then you're probably done with Christmas," Ritterling said.
Hunter Thomas, junior nutritional science and dietetics major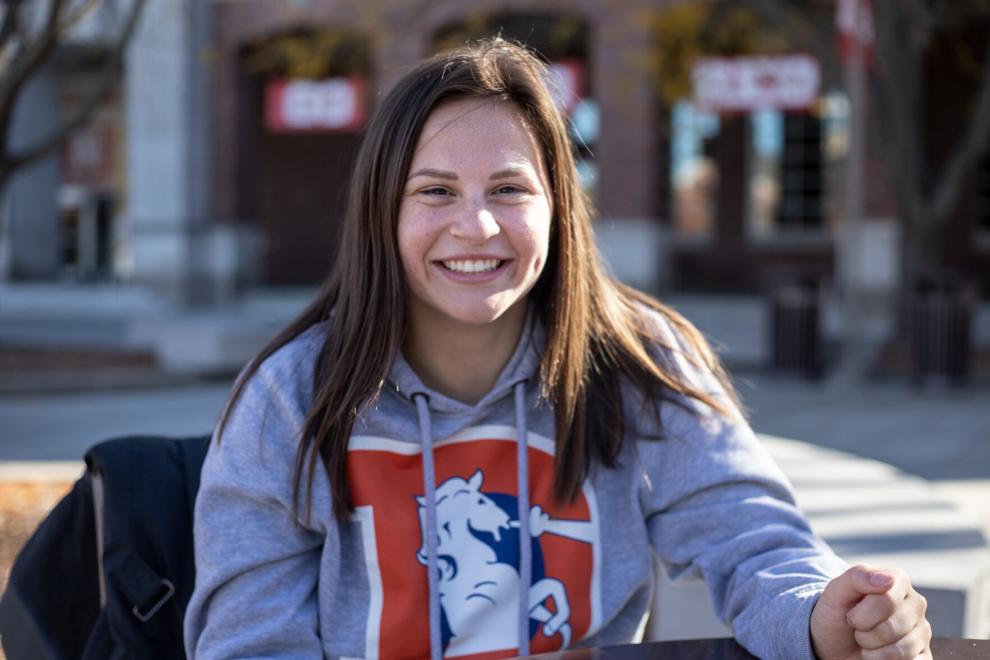 Thomas said she'll tend to start watching more Christmas movies and listening to music in December, especially when it snows. 
Although she personally waits to fully indulge in the Christmas spirit, Thomas said her family begins decorating the day after Thanksgiving. She also said her family tends to leave the Christmas decorations up until the beginning of the new year.
While Thomas said she doesn't choose to start her Christmas celebrations until December, she said other people are free to make their own decisions.
"I feel like everyone has their own choices, but I just feel like there's so many other holidays to celebrate," Thomas said. "Why immediately jump to Christmas?"