The 2010s are over. The last 10 years have served as a pretty life-defining period of time. For many UNL students, the decade has hosted first jobs, high school graduations, first relationships and subsequent first breakups, first experiences living away from home and a whole lot of other firsts. Every solid coming-of-age movie needs a killer soundtrack, and this decade deserves the same. These are the best songs of the last decade by year.
2010: "All of the Lights" – Kanye West feat. Rihanna, et. al 
Kanye West is a polarizing figure in 2019, but this wasn't always the case. "My Beautiful Dark Twisted Fantasy" is arguably the best album of the decade, with some of West's best production, lyrics and a variety of feature artists ranging from the likes of Nicki Minaj and Rick Ross to Bon Iver and Beyonce. All of this culminates in the best album from West's expansive discography. Of the fourteen songs on the album, "All of the Lights" is a standout. The instrumental is a triumphant trumpet-led, percussion-laced anthem. West's verses are some of his sharpest and most intricate as they discuss the ups and downs of fame, love, heartbreak and the loss of West's mother just a few years prior. West couples his own verses with high-quality features from Jay-Z, John Legend, Pusha T and even Chris Rock. The song truly captures the collaborative spirit of the Kanye West brand as Rihanna, Kid Cudi, Fergie, Drake, Lupe Fiasco, The-Dream, Alicia Keys, John Legend and even Elton John made a contribution. In total, 17 people lent their voices to the chorus of "All of the Lights," and as they are integrated artist by artist to the vocal canvas, it really hits. "All of the Lights" is not only the best song of 2010, but, out of West's efforts, remains the gold standard for musical collaboration.
2011: "Rolling in the Deep" – Adele
In life, there are two universal truths. The first is global warming, and the second is that Adele doesn't miss. "Rolling in the Deep" is a breakup anthem that only comes along once in a lifetime, and I don't think I'm being hyperbolic. The simple guitar plucking coupled with the singular kick drum pair perfectly with Adele's soft-spoken, whispered vocals. The addition of the tambourine and simple piano progression on the pre-hook crescendos into a powerful chorus, in which Adele belts the still-recognizable "We could've had it all" over the amplified piano and accompanying choral section. Honestly, I didn't even have to write anything. "Rolling in the Deep," that's it, that's the tweet.
2012: "Somebody That I Used To Know" – Gotye feat. Kimbra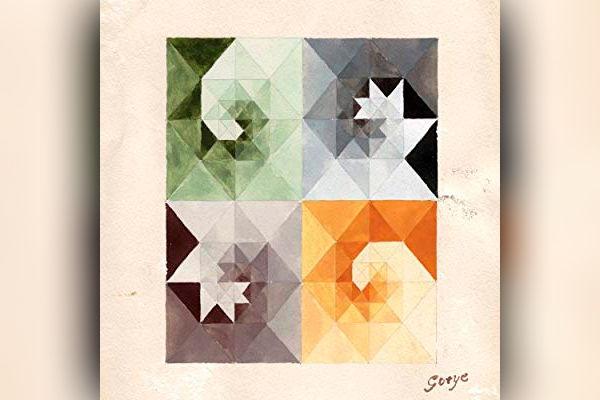 I think if you were to ask anyone on planet Earth to name one song that would be on this list, they'd probably say this one. Gun to my head, I couldn't tell you the name of one other Gotye song, but I could tell you every word to this one. The song is already notable compared to most radio singles because of the unorthodox arrangement with an extended, building first verse that leads you to expect a chorus, only for the buildup to abruptly screech to a halt and the verse to continue. When the chorus finally arrives, it feels properly earned. I don't know whose idea it was to put a xylophone on this track, but whoever they are, they deserve a raise. My sleep paralysis demon has been dancing to that xylophone since before I had a driver's license.
2013: "Same Love" – Macklemore & Ryan Lewis feat. Mary Lambert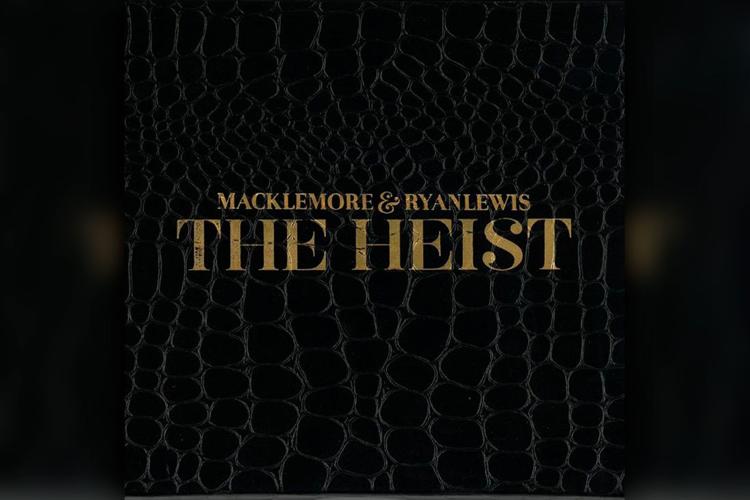 "Same Love" came out around the same time as Macklemore & Ryan Lewis's two smash hits "Thrift Shop" and "Can't Hold Us." However, this less popular cut from their debut album "The Heist" is a song that to this day stands out to me. It was released when same-sex marriage was still illegal in many states. For an artist, especially one who's a part of such an inherently homophobic genre and subset of music culture, to release a song that provides a voice for a marginalized group at the height of his popularity is something I have a lot of appreciation for. Lewis' simple piano chords are smooth and subtle as Macklemore spits lyrics discussing masculinity, the toxicity of homophobic slurs and his contempt with the United States' hands-off attitude toward the issue. The chorus is performed by Mary Lambert, who herself is openly gay and married. Featuring someone from the community, the song aims to represent a sense of authenticity and emotion.
2014: "Latch" – Disclosure feat. Sam Smith
Unless you were a SoundCloud enthusiast in 2013, you probably didn't know who Sam Smith was until 2014. Sam Smith's first viral hit song "Latch" was technically released in 2012 in collaboration with electronic duo Disclosure. Today, the song is still an obscure track. When I mention it as one of my favorite Sam Smith songs, the sentiment is often met with "I've never heard that one." The song itself didn't get popular until 2014, so it's here on a technicality. An acoustic version of the song would end up on Smith's debut album, "In The Lonely Hour," but the original is a whole different animal. The techno beat shakes and glides with bubbling synthesizers, white noise background effects and electric drums, while Sam Smith's vocal work provides the backbone to the entire record. He fluctuates between his low and sensual range on the verses to his high pitched, nobody-should-be-able-to-sing-this-good range for the chorus, with accented vocal moans, digitally pitched upward, filling the pockets.
2015: "Alright" – Kendrick Lamar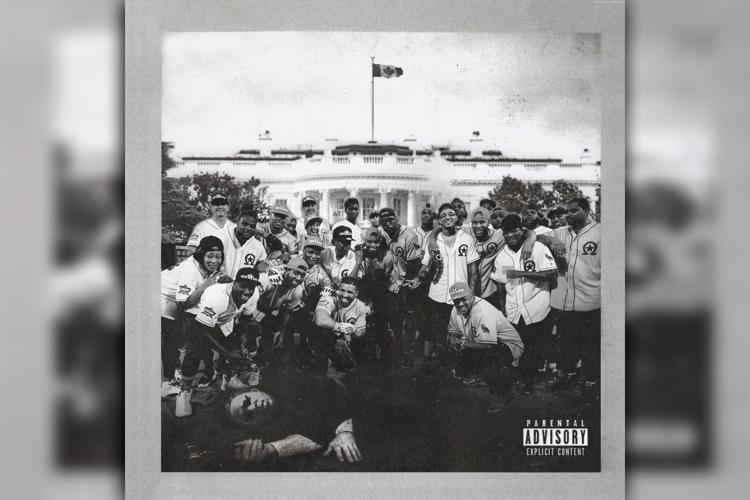 If we talk about the best rapper of the last decade, I'll be looking at you funny if you say anyone other than Kendrick Lamar. Lamar's 2015 anthem, "Alright," was a strange song. It had no business being popular in the way it was. The instrumentals featured a simple high hat and kick pattern with a horn gliding between Lamar's high-intensity verses. Lamar's flows are eccentric and emotive, the exact opposite of what the usual pop-centric, chorus focused radio singles sounded like in 2015. Additionally, Kendrick is raging a lyrical war against systemic racism, police brutality and oppression in America. It's uncomfortable subject matter for a lot of people, especially four years ago, but good music prevails and Lamar delivered a song that remains as catchy as it is uplifting, even today.
2016: "Love Yourself" – Justin Bieber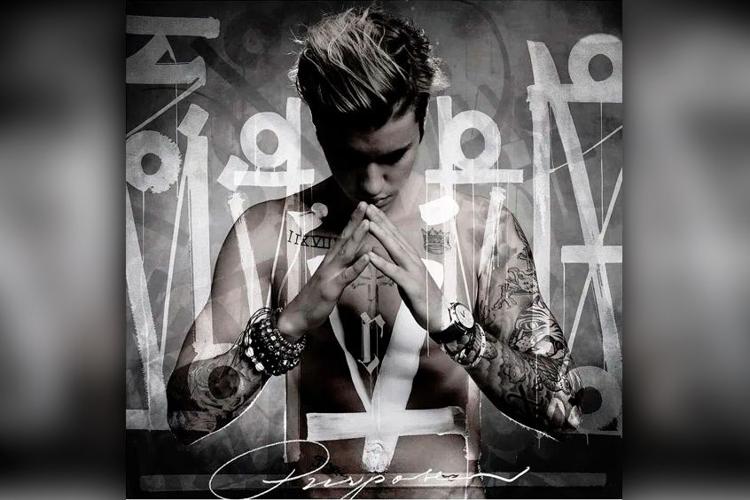 There was a period in music where Justin Bieber was dope. It began back in 2009 with the release of Bieber's "One Time," and hasn't ever ended, as Bieber remains a force of nature in the pop music space. "Love Yourself" is what I consider to be the single best song in Bieber's discography. It was at this point that he transitioned from a teenage heartthrob to an adult singer/songwriter who I believe belongs in the same conversation as Justin Timberlake and Bruno Mars. "Love Yourself" is a break up song that everyone can relate to in some way. The simple electric guitar plucking is a perfect blank canvas for Justin to discuss his former lover and all the instances she held him back. It's equal parts heart-wrenching and liberating. Justin Bieber humming along to the trumpet solo at the end of the song — a chef's kiss.
2017: "Bodak Yellow" – Cardi B
Prior to the release of "Bodak Yellow" in 2017, Cardi B was a cast member on VH1's "Love & Hip Hop: Atlanta." She had been releasing music in the interim, but it was mostly
middling mixtapes. So, imagine the surprise from the music industry when the reality show's most outspoken cast member put out the biggest song of 2017. This song was massive. I'm willing to bet it started playing in your head the second you read this song's title. "Bodak Yellow" proved to mainstream music that there was a demand for women MCs that existed beyond Nicki Minaj and pop music. Cardi B is a rapper's rapper. She's explicit, aggressive and in your face, and "Bodak Yellow" allowed her to launch one of the most recognizable personal brands in music. Beyond the song's quality, Cardi was also the second female hip hop artist to land at number one on the Billboard Music chart with a solo song. The first being "Doo Wop (That Thing)" by Lauryn Hill, in 1998, nearly twenty years earlier. We stan.
2018: "Love It If We Made It" – The 1975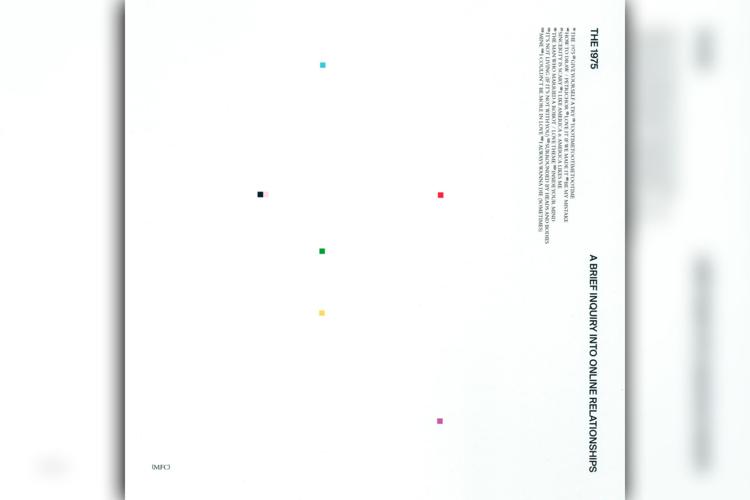 The 1975 was a polarizing band at the time of their breakthrough. Frontman Matthew Healy was controversial for many would-be fans. His gender bending, hyper-sexual stage presence is an homage to greats like David Bowie and Freddy Mercury, but the 1975's songs were much more explicit than the former. With that said, "Love It If We Made It," is a truly phenomenal song. The 1975 took the microscope and turned it on the masses. The track is a giant middle finger to all the messed-up things that happened from 2016-2018, each line more intense and angry than the last. Donald Trump, Lil Peep, Harvey Weinstein, Brett Kavanaugh, #MeToo, South Sudan, Black Lives Matter and climate change are all mentioned over the genre bending epic. I have no problem standing up and saying with my chest that this is the "We Didn't Start the Fire," of our generation, and maybe, just maybe, the best song of the decade.
2019: "Old Town Road" – Lil Nas X feat. Billy Ray Cyrus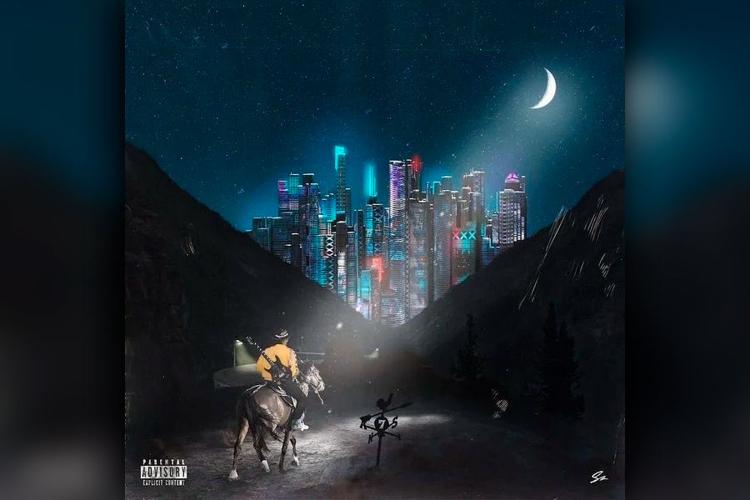 You knew this was coming. Lil Nas X is an anomaly in every sense of the word. He's equal parts underdog and behemoth. He purchased the "Old Town Road" instrumental online for $35 and transformed it into a record-shattering smash hit. Lil Nas X is one of maybe three artists in the music industry who, despite already being so massively and gratuitously successful, you want to see become more successful. Adding Billy Ray Cyrus to the song is the most gangster thing to happen in hip-hop since Jay Z sampled "Hard Knock Life" from "Annie: The Musical." Although Lil Nas X's follow up EP was pretty underwhelming, and it's unlikely he'll ever have another song that comes close to the success and quality of "Old Town Road," the country/rap fusion banger remains a solid song to close out the decade.