Out with the specialty cocktails served in an intimate, dimly lit room; in with the pre-bottled cocktail kits sold across the tavern square. 
The Other Room, a prohibition-era style speakeasy in downtown Lincoln, adjusted its business model to meet customers' needs in a time of social distancing. 
Matt Taylor, owner of The Other Room and Tavern on the Square, decided to salary his employees instead of providing hourly pay on March 11. Due to growing concerns over the COVID-19 pandemic, he closed the bar two days later. 
With no revenue from either bar, Taylor realized he needed a way to pay his employees. 
"We've changed our business from a hospitality business to a retail business, kind of overnight," he said.
After two weeks of repair, maintenance and preparation, he unveiled a method of providing cocktails from The Other Room to its Lincoln fanbase.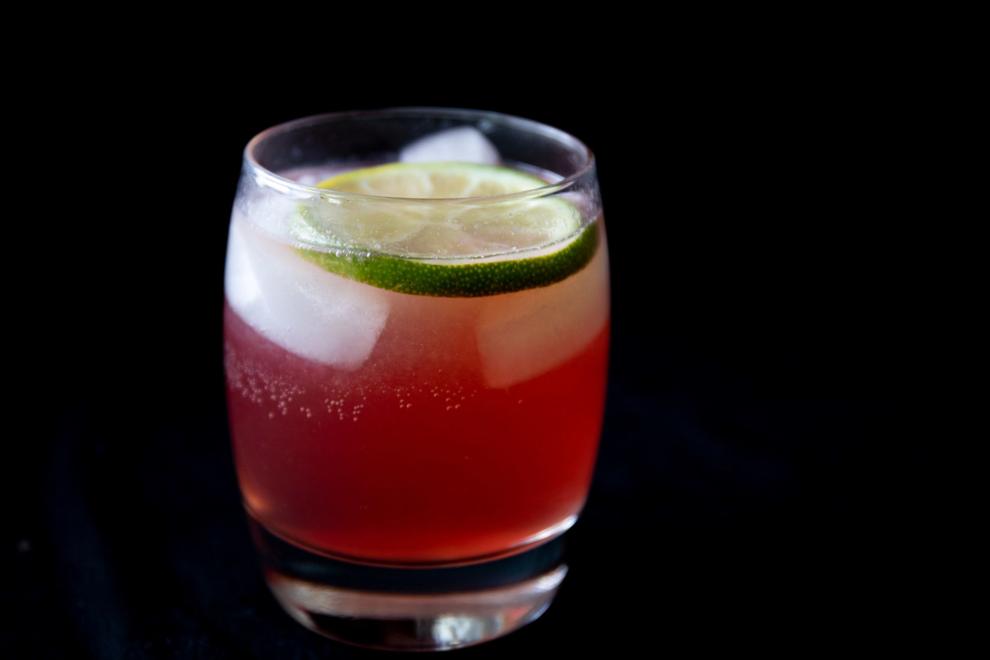 Cocktail kits are multicolored 24-ounce bottles that hold pre-mixed cocktails alongside the necessary garnishes, like lemon and cucumber slices. Any base liquid, like seltzer or tonic water, is added to complete the kit if the recipe calls for it. 
Monday to Friday from noon until 4 p.m. and noon until 2 p.m. on Saturday, customers can pick up cocktail kits at Tavern on the Square. March 18 was the starting point of this new system and Taylor said he and his staff were "woefully underprepared." He said customers were waiting 30 minutes to get their kits but after a couple of days, the process is down to around two minutes. 
Longtime bartender and The Other Room manager Morgan Mason said there are five drinks on the menu, including the magenta-hued Mumbai Exorcism, the speakeasy's most popular cocktail. For this drink's kit, the gin, hibiscus syrup and violet liquor are pre-mixed in the bottle and sold alongside the lemon, the juice of which is shaken with the other liquids to complete the cocktail.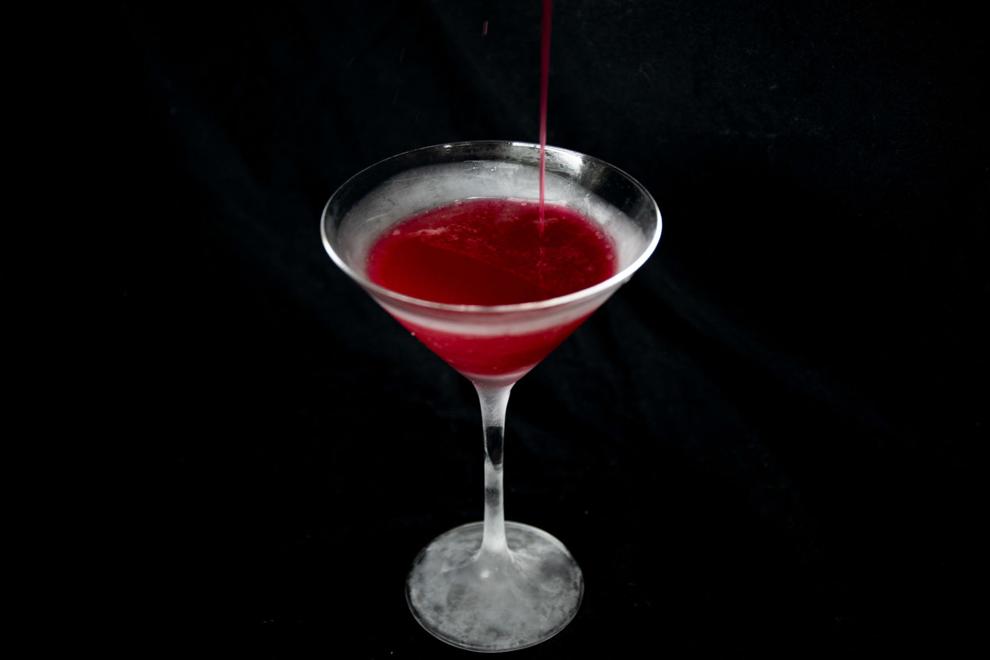 There's an even balance between light and dark liquor-based drinks, with whiskey, gin and vodka being the primary bases for drinks like the Old-Fashioned, the Lochness Tonic and the Millionaire, respectively.
On a typical day, Taylor said a staff member will prepare the bottles, make the necessary tonics, syrups and bitters, batch them into 750-milliliter or 24-ounce bottles and tag them with directions.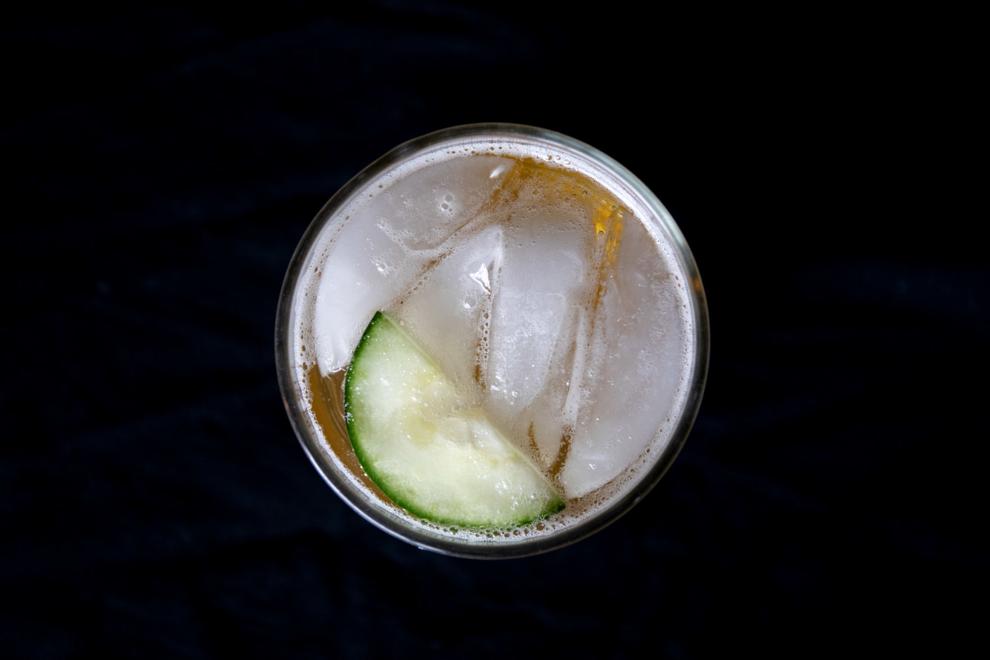 Taylor said the biggest issue has been getting enough containers. Because Mason jars aren't a priority item for shipping over Amazon, Taylor said the earliest delivery date is May 15. If customers bring back containers to be reused, The Other Room knocks $2 off the price for their next order. 
"Every day we come in, we're scrambling to try to find containers," he said. "Every day, somebody's job is to go out and go to every Walmart, every Hobby Lobby, to go find these containers." 
Another difficulty in adjusting the business model is changing schedules, Taylor said. The staff used to start their day at night, but now they work much earlier. 
"They are becoming day walkers, as we're joking about," he said. "These bartenders are used to having shifts that start at 8:30 at night … now they're falling asleep at 10 o'clock at night." 
Taylor describes the transition as stressful and said it has been fun to refigure the business. He said the staff of around 10 employees is bonding more than ever, and morale is high. 
"We're all against the problem, right? It's not the problem against us," he said. "We are tackling this problem, and it's kind of been going okay. We'll see how long this lasts."
For Taylor, new relations between the business and its customers show humanity coming together. He said he has seen a lot of positivity during this time and is grateful for the outpouring of community support. 
Mason echoed Taylor's sentiment, saying the overall feedback from the community has been positive. Even if the drinks are enjoyed at home rather than in the bar, Mason sees this new system as a way for customers to continue experiencing specialty cocktails. 
"If someone thinks about quarantine or being quarantined or the coronavirus as a whole," Mason said, "if we can take away, for a moment, that thought or idea, and let them relax and be at peace, then that's a win in our books."