Awards season is officially in full swing.
A few major awards shows, such as the Golden Globes and the Critics' Choice Awards, have already taken place, with films like "1917" and "Joker" taking home some of the top awards. However, Monday morning kicked off the high-profile awards season with the announcement of the Oscar nominations.
There's a lot to unpack from this year's nominations, so culture writers and co-hosts of The Daily Nebraskan's "Cinebraskans" podcast Kyle Kruse, Mia Everding and David Berman wrote down their most intriguing snubs and surprises from the Academy of Motion Picture Arts and Sciences' choices.
Kyle
Snub: Taron Egerton and "Rocketman" as a whole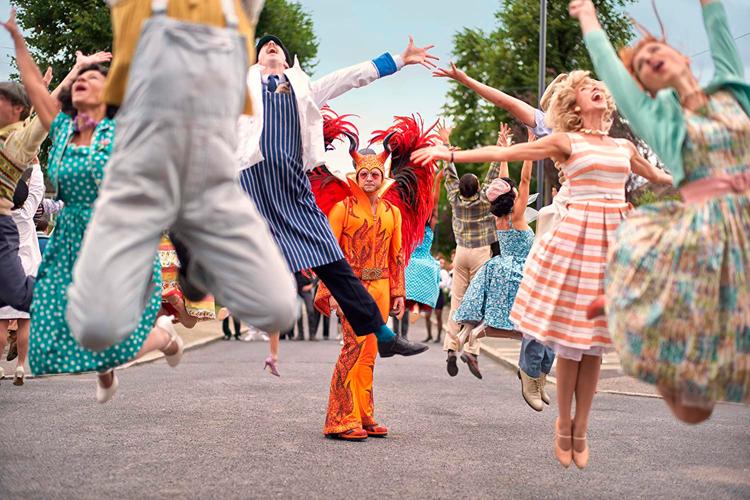 For a solid portion of the year, I considered "Rocketman" to be my favorite film of 2019. I absolutely love the film, and Taron Egerton's central performance as Elton John is a large part of why the film works as well as it does. I believe this performance is the best of Egerton's career so far, and it's one of the most transformative of the year. I realize that a lot of people didn't love "Rocketman" as much as I did, but when Egerton won the Golden Globe for Best Actor in a Musical or Comedy over Leonardo DiCaprio for "Once Upon a Time… in Hollywood," I was given some hope. Unfortunately, Egerton's name was left out of the list of nominees, and "Rocketman" only got one nomination for original song. I hoped at least the film's costume design would be recognized, but now I'm just left singing "I guess that's why they call it the blues." 
Surprise: "Knives Out" for Original Screenplay
"Academy Award nominee Rian Johnson" has a nice ring to it. 
The Oscars have a history of ignoring any sort of genre, meaning that when it comes to handing out awards and nominations, they tend to ignore any kind of movie that isn't the typical awards drama. This is a negative trend that, admittedly, has started to cease — "Joker" received the most nominations of any film this year — but I still didn't really expect "Knives Out" to get any of the recognition it deserves. So when Rian Johnson's name was announced as a nominee for Best Original Screenplay, I was ecstatic. Do I think the film deserves more than just the one nomination? Of course. But the fact that it made it on the board at all is worth celebrating. 
Mia
Snub: Greta Gerwig misses out on Best Director
Maybe it shouldn't come as such a surprise that no female directors were nominated for the Best Director category. As Natalie Portman eloquently pointed out at the 75th Golden Globe Awards in January 2018, all the directors in the category were male. Flash forward two years and switch over to a different awards show, and it's the same story again. The most notable snub in this male-dominated category is Greta Gerwig not earning a nomination for her role directing "Little Women." For her directorial debut in 2017 of "Lady Bird," Gerwig earned a nomination for Best Director at the 90th Academy Awards in March 2018, but the prize went to Guillermo Del Toro for "The Shape of Water." What's surprising about this snub is that "Little Women" was recognized in several other categories, including Best Actress for Saoirse Ronan, Best Supporting Actress for newcomer Florence Pugh, Best Costume Design, Best Original Score, Best Picture and Best Adapted Screenplay. Maybe the Academy will recognize Gerwig in the future for her fantastic work, but it's a head-scratcher as to why it didn't happen this year. 
Surprise: Scarlett Johansson receives first nominations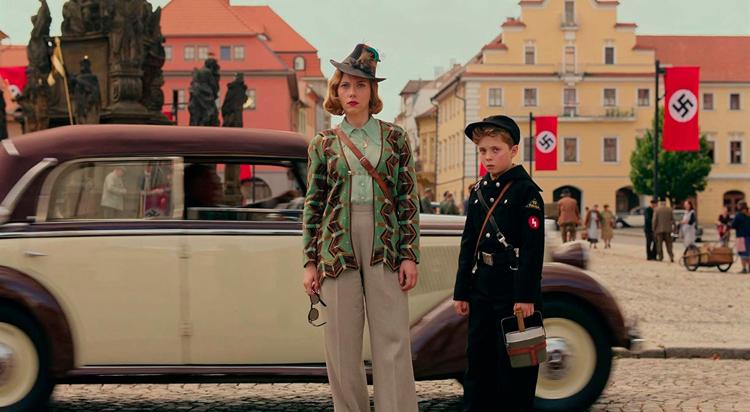 Scarlett Johansson has been a recognized actress for film and stage since a young age, but 2020 marks the beginning of the Academy acknowledging her work. Johansson was nominated for Best Actress for Noah Baumbach's "Marriage Story" and Best Supporting Actress for Taika Waititi's "Jojo Rabbit," and two nominations for the same ceremony is no small feat. While the former is no surprise, the latter is a bit puzzling. Johansson's character, Rosie Betzler, wasn't the most noteworthy character of "Jojo Rabbit," especially compared to newcomer Roman Griffin Davis, and her German accent left a bit to be desired. The Best Supporting Actress nomination is further confusing when one considers Johansson's portrayal was only nominated at a smattering of other awards shows, including the Screen Actors Guild Awards and the Critics' Choice Movie Awards. However, it is satisfying to see Johansson recognized for her impressive career. 
David
Snub: The Adam Sandler and Eddie Murphy renaissance ignored 
It seems the Academy can't take a joke.
Neither Sandler nor Murphy was nominated for Best Actor for their respective roles in "Uncut Gems" and "Dolemite is My Name." The comedy legends were both praised by critics for revitalizing their careers with their performances. I particularly enjoyed Murphy's off-the-wall performance as famous blaxploitation actor Rudy Ray Moore, as Murphy reminded the audience how much his comedic genius was missed.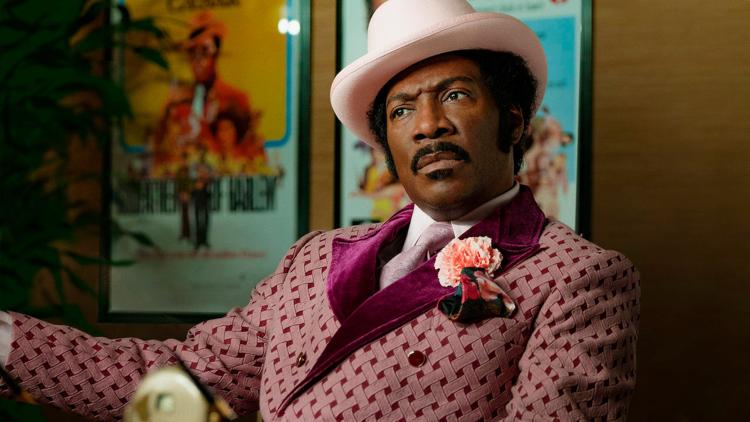 While I haven't seen "Uncut Gems" yet, buzz around the film and Sandler's performance has been overwhelmingly positive. However, the praise for both comedians' films didn't translate to any Oscar nominations in any category. Hey, at least Sandler can take solace in winning Best Actor at the AARP Movies for Grownups Awards, right?
Surprise: Send in the Clowns (to the Oscars ceremony) — "Joker" snags most nominations with 11
Actually, scratch my comment about the Academy not being able to take a joke. It can, apparently, if it's from a disturbed man in clown makeup.
The DC Comics film about the origin of Batman's most famous nemesis became the most nominated movie of the year Monday morning. If you had told me that would happen when the movie was first announced, or even right after I saw it, I would have said you were the true clown.
I don't think all of the nominations are completely surprising or even unwarranted. The nominations for Joaquin Phoenix's performance, Lawrence Sher's cinematography and Hildur Guðnadóttir's score are all completely deserved, as those aspects of the film were excellent.
A bit of a disclaimer before I continue: I was not a huge fan of "Joker," but I can see why others enjoyed it. My issues with some of the film's other nominations, such as for Best Picture, Best Adapted Screenplay and Todd Phillips for Best Director, stem from my mostly subjective opinion that "Joker" was an incomplete and narratively confused film. But even if you enjoyed the film, it's still surprising that it is the most nominated film of the year, considering how divisive it was among critics and fans.
But as Arthur Fleck said in the film right before one of his most horrendous acts as the Clown Prince of Crime, "You get what you f***ing deserve." And, in the eyes of the Academy, "Joker" was deserving.
Honorable Mentions
Surprises: Antonio Banderas for Best Actor, Florence Pugh for Supporting Actress, Netflix's "Klaus" getting an Animated Feature nomination. 
Snubs: "Midsommar" ignored for any category, nothing for Jordan Peele's "Us," no "Frozen II" for Best Animated Feature, no Robert de Niro for "The Irishman," neither Robert Pattinson or Willem Dafoe for "The Lighthouse."