With guest tickets selling out in less than a minute, the Nebraska Cornhuskers are ready to take on the Ohio State Buckeyes at Memorial Stadium this Saturday, Sept. 28, at 6:30 p.m. Not only is this one of the most anticipated games of the year, but on Sept. 21, ESPN's College GameDay announced they are packing their bags and broadcasting live in Lincoln for the first time since 2007. 
Every week, a surprise celebrity guest, who usually has ties to the hometown, joins the regular sportscaster crew to give his or her two cents on the day's biggest matchups nationwide.
That leaves only one question –– who will be Lincoln's celebrity guest picker? The Daily Nebraskan staff sat down and picked their best guesses for who it might be. 
Matt Damon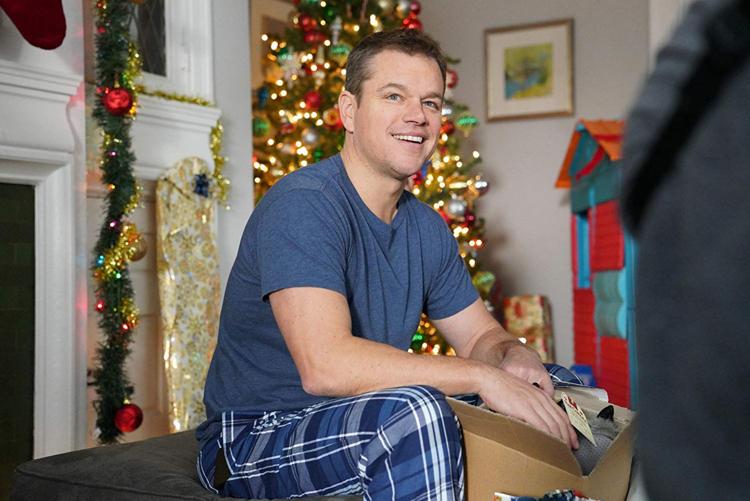 This might seem like an out-there choice, but Damon is an avid Nebraska fan. The actor, known for his work in films like "The Bourne Legacy," has a nephew who attended the university and Damon even visited UNL himself in 2013. Ishmail Jackson, Damon's nephew, was on the football team for a year, so Damon might have an insight on the team. Though it may be a longshot, Damon has ties to Nebraska football and would make an excellent guest in Lincoln. 
By: Sabrina Broderick, assistant Culture editor 
Adam DeVine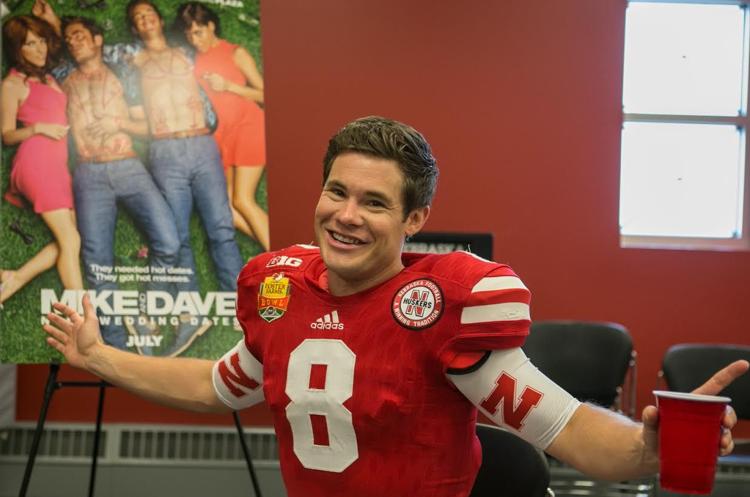 Whoever ends up becoming the celebrity picker, I'm hoping they at least have a good history with Nebraska and enjoy watching the team. My pick, however, is DeVine. DeVine is mostly known for his roles in "Modern Family," "Pitch Perfect" and "Workaholics." While DeVine was born in Iowa, he moved to Omaha at the age of nine and lived there until his career took off. He's also a huge fan of the football team, and while he might not have attended a Nebraska game before, I believe that DeVine's charisma and energy could be a wonderful benefit to the fellow College Football crew. People should also take a look at his 2014 Rolling Stones article about how the Huskers impacted DeVine in his youth, it's the embodiment of a husker fan. 
By: Libby Schilz, Culture reporter
Gabrielle Union and Dwayne Wade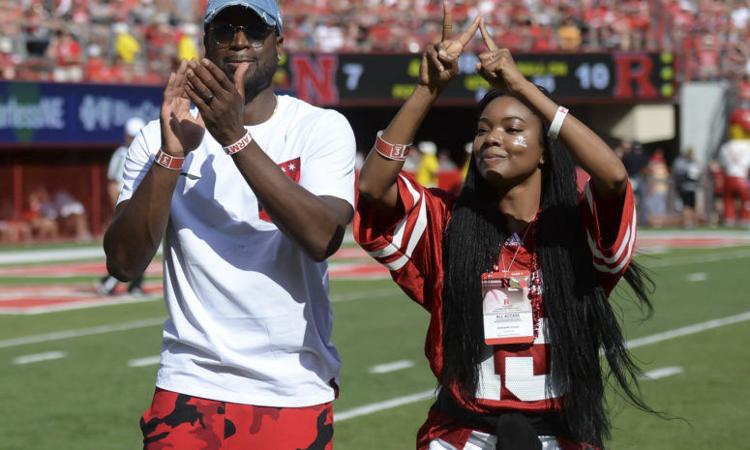 Because Gabrielle Union was born in Omaha, she already has ties to the state. She has also attended several Husker games with her husband, former NBA star Dwayne Wade. I think that the Union/Wade combo would be a solid choice for the celebrity picker. While Union and Wade have come to Nebraska previously for the Rutgers-Nebraska game in 2017, they have never starred as the GameDay celebrity picker.
By: Anne Walter, Culture reporter
Andrew Rannells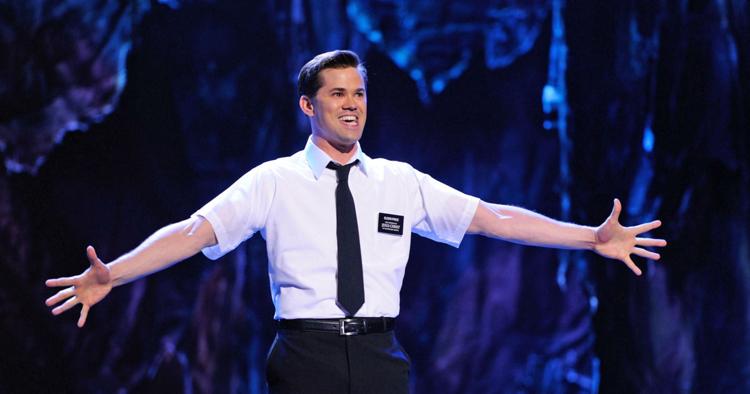 Okay, so you must be wondering, "Does he actually think that ESPN would select a Broadway star as the celebrity guest picker?" And no, I don't actually think it's a realistic scenario. But hey, it's hard to think of celebrities from Nebraska, and the two-time Tony Award-nominee does fit the bill, as he is an Omaha native. 
Rannells, most recognizable as the original Elder Kevin Price in the smash-hit musical "The Book of Mormon," is also a star of the screen, with recent roles in "Big Mouth," "A Simple Favor" and "Girls." It may be a longshot for Rannells to take the stage Saturday morning, but a musical theatre fan can dream.
By: David Berman, Culture reporter
Terence "Bud" Crawford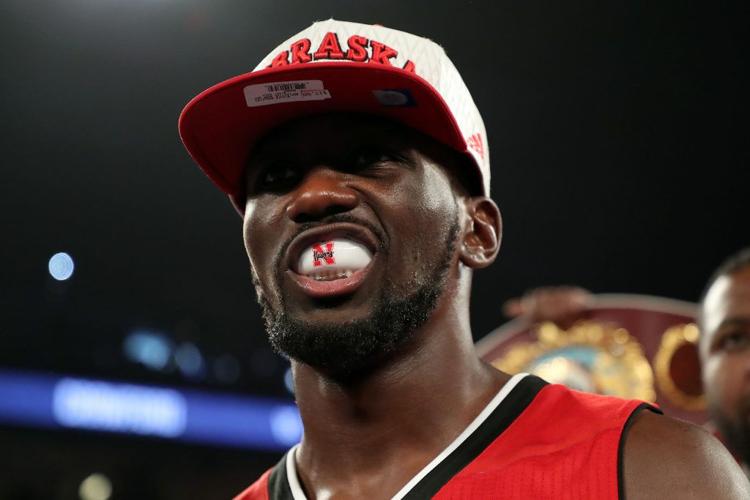 This is easy money.
First, some background. Crawford is a boxer from Omaha who is really good at punching other dudes while avoiding getting punched by those same dudes. That's evident in his 35-0 career record with 26 knockouts over his 11-year professional career. Currently, Crawford holds the World Boxing Organization's World Welterweight belt.
Crawford has represented his home state before fights by wearing a Nebraska football jersey for his walk into the ring, and his Twitter handle points to his roots as well — @budcrawford402.
To top his case off, his promotion company, Top Rank Boxing, is partnered with ESPN. College GameDay is a part of which network's programming? ESPN.
By selecting Crawford as the guest picker, ESPN would choose a recognizable name both locally and nationally, someone who would play up his Nebraska roots, someone comfortable in the spotlight and on the stage, and ESPN would even be able to promote its boxing properties.
Getting Crawford on stage Saturday should have more than a puncher's chance. ESPN should stop dancing around the ring and knock out any other choices.
By: Austin Oerman, Sports reporter and host of Scarlet Fever
Joelle Joanie "JoJo" Siwa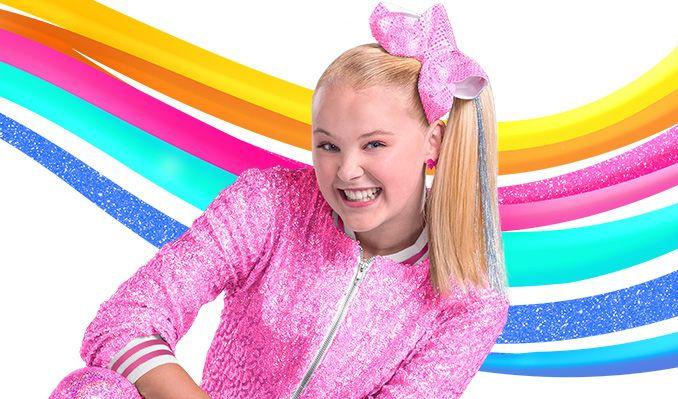 It seems almost too obvious to be true, but I firmly believe that JoJo Siwa will be the guest picker.
First of all, Siwa is undeniably the biggest and most influential celebrity in today's world. Her hip dance moves, sparkly bow and iridescent outfits are not only one of a kind, but inspiring to girls and boys around the globe. She is a recognized talent not just because of her dancing, but also in singing, acting and she even has her own YouTube channel. In 2018, Vivid Seats named her Breakout Artist of the Year, and this year she debuted her first major concert tour, called "D.R.E.A.M. The Tour." So, Siwa is clearly not only a modern phenomenon, but also a nationally-recognized artist.
Secondly, what is Nebraska all about if not the future? And who represents that future better than a spunky, optimistic and up-beat 16 year old? Siwa grew up in Omaha, and then moved on to international fame, which became evident when some schools in the U.K. began to ban the bows she sold as merchandise to fans, due to them being a distraction. An inspiration to both the young and the old, she preaches the importance of "power, confidence, believing-ness."
For these reasons, I believe that the obvious celebrity guest picker will be Siwa.
By: Becca Holladay, News reporter
Jack Hoffman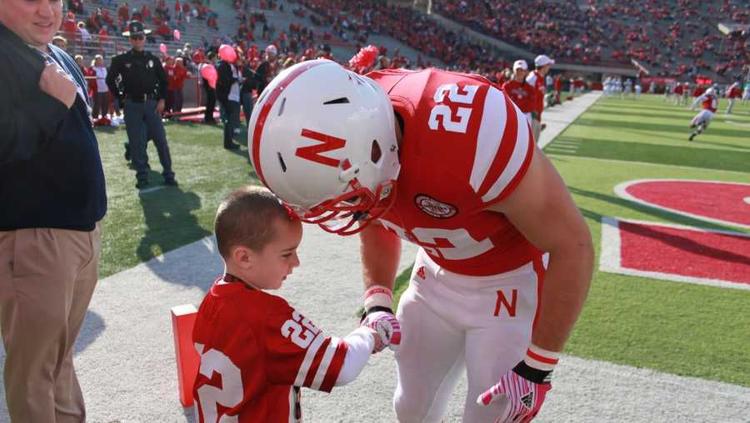 First, a disclaimer: I don't really expect Hoffman to be the choice with bigger names like Gabrielle Union/Dwyane Wade out there, but if GameDay wanted to go with an outside-the-box selection, Hoffman would be a good candidate. 
Husker fans may remember Hoffman from his friendship with former Husker and current New England Patriots running back Rex Burkhead and his touchdown run in the 2013 spring game. The run won an ESPY and helped bring national awareness to pediatric brain cancer, which Hoffman is still fighting. 
Additionally, Hoffman recently made the news again when he played in his first junior high school game earlier this month at age 13.
If ESPN and the College GameDay crew wanted to think outside the box and go with an unconventional choice for guest picker this weekend, it would be hard to find a better option than Hoffman.
By: Christian Horn, Sports reporter