After each New York Fashion Week, a team at Pantone creates a color forecast based on the shades most often seen on the runway that season.
Pantone started the Pantone Matching System with 500 colors made by the company. They began to evolve into the Color Institute, where they trained members to predict the colors of the upcoming season. Pantone focuses on this intuition because color forecasting is not only important in fashion, but in products and graphic design as well. Consumers then know what to look forward to next season, once clothes come off the runway and into stores. They will see deep reds and hues of orange and yellow that give off the best fall vibes in the palette but also colorful surprises that make them look forward to what this season's fashion has to offer.
When this fall's color palette came out, I was surprised to see purple in the forecast. Crocus Petal, commonly known as lavender, was extremely popular earlier this year; however, I didn't expect to see it in this fall's palette.
When it hit the runway, this color was all that critics, designers and reporters could talk about over the internet and in magazines. We saw headlines that read "Lavender is Here to Give Millennial Pink a Break" and "Lavender is the 2018 Trend You Can't Ignore." Lavender is a hard color to wear a lot of, especially in the late months of the year when neutral and dark colors seem to dominate our closets. Although it's difficult, it's not impossible. Here are some ways you can wear Crocus Petal this season without being too over-the-top.
One word –– accessories. This is the best piece of advice I think I have ever received: When you want to wear a bold color without it being too overpowering, wear it as an accessory. You still make a daring statement while looking classy and stylish.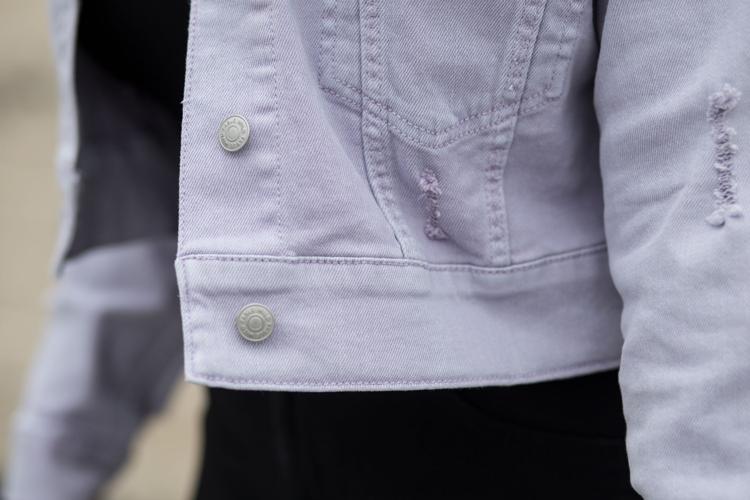 The first accessory I found to fit lavender into my autumn wardrobe was a jean jacket. Jean jackets are all the rage right now, and an outfit simply doesn't look complete without one. I believe this accessory can elevate your look from basic to fashion-forward.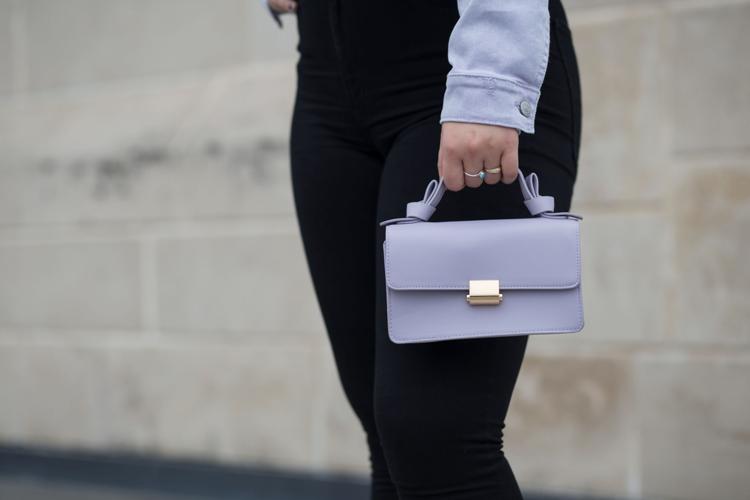 The next trending accessory I came across was a small lavender purse that could tie any look together. I think virtually every outfit needs the perfect purse to make it complete, as it's the most important accessory –– right behind shoes, of course. A lavender purse is essential to spicing up your look and making you look like you know exactly what you're doing when it comes to fashion.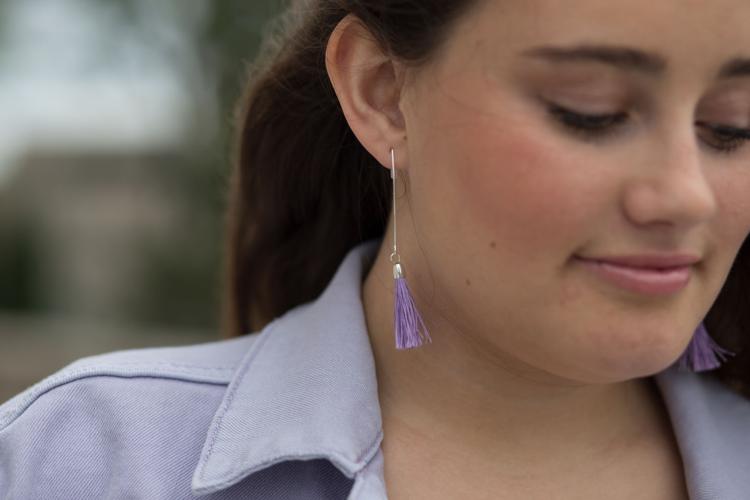 Last, but not least, I found an accessory that gives that subtle hint of lavender we are looking for this fall –– fringe-like lavender earrings. They are the smallest accessory, but I think they have the biggest effect. Having something so small in an unexpected color gives off a minimalistic, but playful vibe that everyone will love this season.
Outfits don't need to be loud and extravagant to catch people's attention. Sometimes, the phrase "less is more" comes into full effect, and when it does, these accessories are the perfect addition to any outfit. This fall, I challenge you to elevate your look with a colorful accessory, specifically a lavender accessory, and see how people react. They will see you as a stylish and chic fashion icon. Okay, maybe not an icon, but it will show your creativity and ingenuity while still being on trend –– or maybe even ahead of it.