On a crisp and cool Halloween night, both high school and college students gathered around the Nebraska Union Greenspace. Some students were dressed in Roman attire and some were dressed as hotdogs — a combination that could only mean one thing: the Battle of Actium was about to begin. 
In a Halloween tradition, the University of Nebraska-Lincoln's Department of Classics and Religious Studies puts on a reenactment of famous historical battles like the Battle of Zama from the Second Punic War in 2018 and the Battle of Troy in 2017. This year, it was the Battle of Actium. 
The story of the battle begins with Julius Caesar's death and then tells the tale of Augustus and Antony becoming friends and conquering Rome. Antony ends up betraying Augustus and Rome because of his love for the beautiful Cleopatra. Augustus, in return, declares war upon him and Cleopatra, thus causing the Battle of Actium.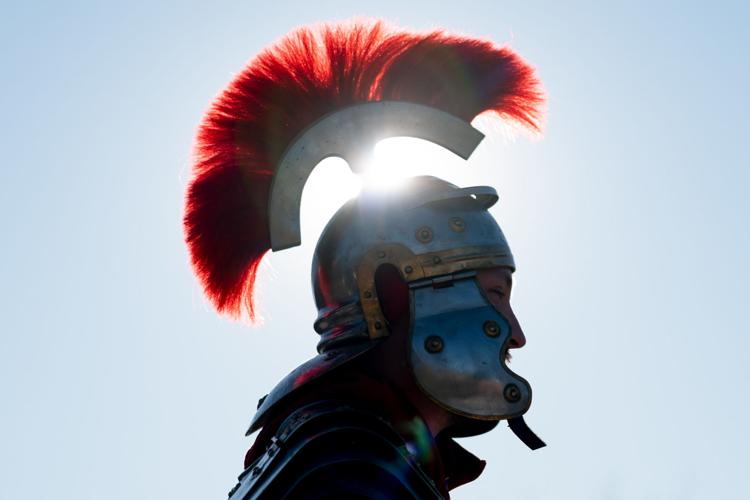 While the audience was lazily waiting around for the battle to begin, the story was narrated by Associate Professor Michael Lippman and Steven Winston, organizer of the event and a senior classics and religious studies and history double major. 
Both the high schoolers and UNL students easily separated into three groups, one group for Cleopatra, one for Augustus and one for Antony. After that, they were given swift pool noodles as weapons. 
After an impromptu Joker vs. Joker showdown meant to entertain the crowd while defining the groups, it was time for the battle to begin.
After Lippman introduced the characters and read the story aloud, the students acted out his narration. As the moment came for Augustus' army to defeat Antony's army, many hand-made, student-filled cardboard boats with emoting faces on the front rowed across the Greenspace "sea" and caught up with Antony and Cleopatra's fleet.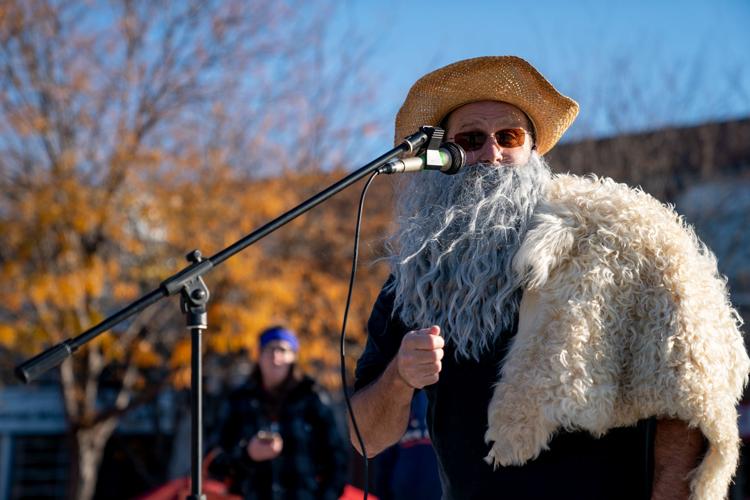 Lippman then gave the word that the battle could commence. The students promptly went wild. Colorful pool noodles flailed through the air and screaming erupted from every direction. Lippman announced Augustus' forces were again going to take down Antony's forces after a short break. Once the second battle was over, most of Antony's troops "died" while Cleopatra sat and watched from the other end of the green space. 
Finally, Antony and Cleopatra left for Egypt. As soon as they arrived in Egypt, the couple decided they would rather come face to face with death than face the scrutiny of their people. The audience watched amused as the actors fell to the ground, sealing their doomed fate.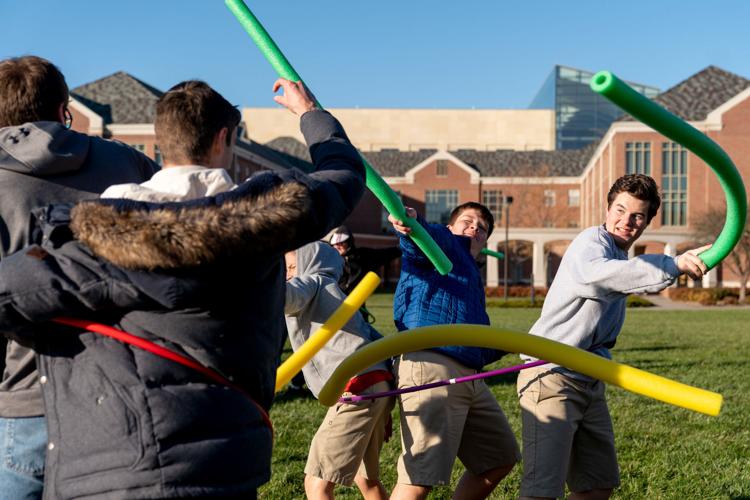 After a long and treacherous battle, the students were rewarded with another playful round of hitting each other with pool noodles and afterward were given a feast of sandwiches provided by the noble Jimmy Johns.