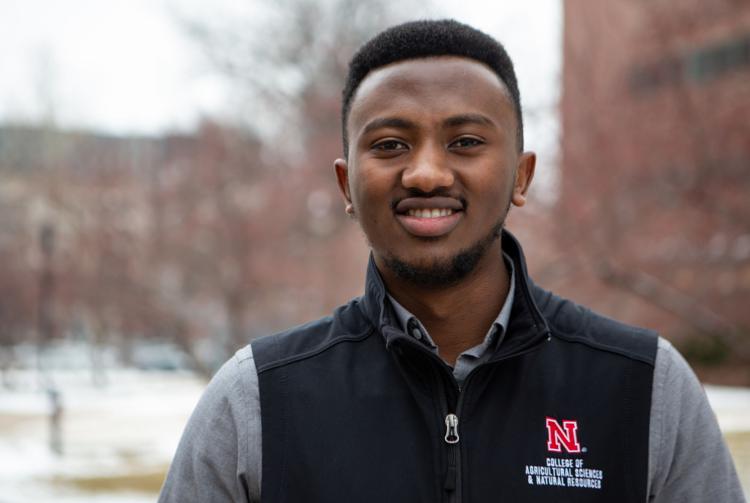 Rwandan-inspired cuisine, dancing and traditional music are set to play a part in the celebration of culture at Rwandan Night on Feb. 1. Taking place in the Nebraska Union's Centennial Ballroom, students are invited to take part in the celebration and learn more about the country's culture.
The College of Agriculture and Natural Resources' Undergraduate Scholars Program provides a scholarship opportunity for students in Rwanda to study at the University of Nebraska–Lincoln. Students in the program pursue a degree in Integrated Science, which is focused on conservation agriculture, entrepreneurship and leadership. Since 2015, almost 200 students from Rwanda have been admitted into UNL through CUSP.
Agriculture Leadership Shields is a Recognized Student Organization tied to CUSP and it emphasizes Rwanda's agricultural development. The Rwandan Student Association is an RSO for students with ties to Rwanda. Both groups host a huge portion of the Rwandan community at UNL, and have joined together to host the first annual Rwandan Night.
Polly Musayidizi, a senior integrated science major, is the current president of Agriculture Leadership Shields and a member of the Rwandan Student Association. To him, the purpose behind the event is to showcase Rwandan culture and answer questions others have about the country.
"People are usually interested to know who we are, our country and our culture," Musayidizi said. "We decided to have this event so that we could answer the questions that we get."
He said he hopes that including different Rwandan-inspired food, music and dances will be an engaging way for students to learn about his country's culture. He said he is excited for the guest of honor for the event, Ambassador of the Republic of Rwanda to the United States of America Mathilde Mukantabana, as well as an appearance from UNL Chancellor Ronnie Green. 
Innocent Byringiro, a sophomore integrated science major and treasurer of Agriculture Leadership Shields, hopes that the event will bring some of Rwanda to Nebraska. Byiringiro  explained the event will teach UNL students about Rwandan culture firsthand.
"A person can say that Rwandans act like this or talk like this, but he doesn't know what Rwandans eat. He doesn't know what Rwandans do for fun. He doesn't know some good things about the culture of Rwanda," Byiringiro said. "We are taking Rwanda and bringing it to Nebraska for a little bit of time."
Musayidizi said many students first think of the Rwandan genocide when talking about the country. However, he said he hopes Rwandan Night will display Rwanda's growth and resilience 20 years after the genocide and educate others on the country. 
"People look at our past and say 'this is what Rwanda is,' but many don't know where our country is now," Musayidizi said. "Rwanda is actually one of the fastest growing economies in the world."
The admission is free for students and $25 for others. The tickets are available on a first-come-first-serve basis, with RSVPs available.