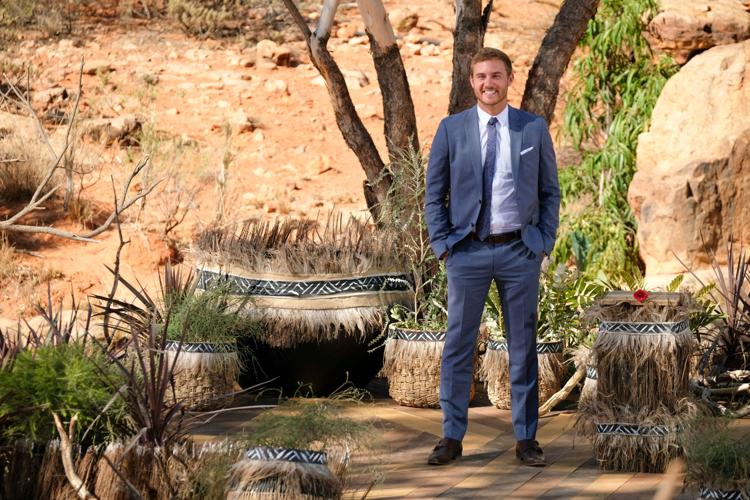 For weeks, fans of "The Bachelor" have watched Peter Weber battle drama, a golf cart and many teary-eyed girls on his journey to find love. Through it all, Chris Harrison, the host of "The Bachelor," has been constantly reminding the audience that this would be "the season finale no one saw coming" — and boy, was he right.
During part one of the two-night finale, both Hannah Ann and Madison met Peter's family. Hannah Ann quickly earned the love of his family, even bringing Peter's mother, Barbara Weber, to tears. 
All season, Bachelor fans have been teased with one clip of Barbara hysterically crying to him,"Bring her home to us Peter, bring her home." Speculation grew each time this clip was shown, leaving viewers to wonder about who Barbara was crying over. Many thought it was about Madison since his family met her during the first week, or that Hannah B would make a surprise return in the finale. However, neither proved to be true. She was simply being overly emotional about her love for Hannah Ann.
Soon after, Madison told Peter she was leaving the show, which left Peter heartbroken. Viewers were left anxious, knowing full-well that Peter showed his love to Madison more than the other girls throughout the entire season. Their first date was even the vow renewal of his parents.
Night two of the finale was surely a night to go down in "Bachelor" history. The episode started with Peter planning to propose to Hannah Ann, while Hannah Ann debated if she would even show up to the final rose ceremony — unaware that Madison had left.
"Last night, Peter told me that his heart was being pulled in two different directions," says Hannah Ann. "Everything in me just wants to put up my guard and tap out."
But she stayed. Fans watched as Peter gave a loving speech, got down on one knee and proposed. He broke the news to his family and Bachelor Nation watched, yet again, as his over-dramatic mother sobbed — this time of joy. But with an hour and a half left of the episode, there was surely more drama to be had.
Next, we see Hannah Ann visiting Peter in Los Angeles for the first time since the proposal. Meanwhile, the corner of the screen shows an unhappy Barbara watching the live show in disgust. Peter somberly admits to Hannah Ann he is unable to give her his whole heart, shattering her vision of happily ever after, her tears threatening to fall.
During the finale, Hannah joins Peter on stage at the live show to discuss their breakup. She maturely speaks her mind as the audience, especially Barbara, applaud and encourage her to tell Peter everything he did wrong. 
With more time left to fill in the 2-hour-long finale, Chris takes a trip to visit Madison in Auburn, Alabama. Here, Chris meddles to create more drama.
After prying out that she is still in love with Peter, Chris informs Madison that the engagement has ended and Peter is back on the market. Knowing this, she happily agrees to go back to LA. Barbara is still unhappily scowling at the screen in the midst of an excited audience.
Madison and Peter admit they both still love each other, both ignoring the fact that Peter just ended an engagement with someone else. 
Nevertheless, in typical finale fashion, Peter and Madison join Chris on stage. With Chris' mediation, the two discuss the possibilities of moving forward in a relationship, visibly grinding Barbara's gears as she rolled her eyes. The tension of the live show was felt through millions of television screens as viewers watched a silent studio audience sensing the disapproval from the Weber family. 
And just when you're thinking the finale couldn't become anymore uncomfortable to watch, it does. Chris invites Barbara to give her two cents on the matter at hand and essentially asks her what her deal is with Madison. 
Barbara explained that her issues with Madison stemmed from their meeting in Australia. She claimed Madison was late and told his family she didn't love him and wouldn't accept his proposal. Madison came back with her rebuttal saying that it was her journey, too. Peter defended Madison by telling his mom he loved her.
After awkwardly hashing out their differences in front of a live studio audience and all the viewers at home, Chris quickly navigates away from the conversation. He invites the new Bachelorette, Clare Crawley, to join him on stage.
This finale was surely an exhausting one. Who knows what will happen next in Peter's love life, but one glimpse of #TheBachelorFinale on Twitter will tell you one thing — everyone is glad this season is over.