As a college town, Lincoln provides many entertainment options for its diverse student body, especially the restaurants downtown. There's a healthy representation of Mediterranean cuisine near O Street, and gyros are a staple at each spot.
Ali Baba Gyros sits right next to George's Gourmet Grill Downtown, and Sultan's Kite is less than a block away on O. Despite this close proximity and a competing market, all three offer their own takes on the classic gyro.
Despite the differences of each creation, I aim to identify which of these three spots hits the mark for best gyro in Lincoln. My criteria for the sandwiches takes into consideration which ingredients were used, their quality and how appealing the overall presentation and construction of the gyro is.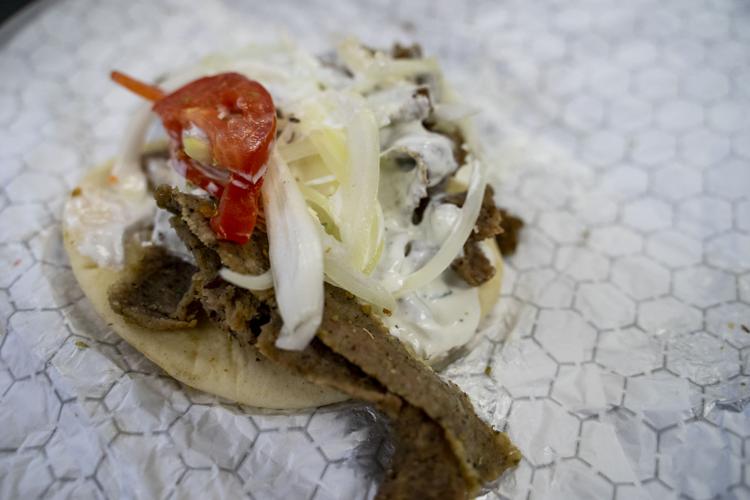 Nearest to the University of Nebraska-Lincoln's campus is Ali Baba, which fills its Mediterranean sandwiches with as much broiled lamb as possible between the soft pita bread. Accompanying the peppered meat is slices of tomato, red onions and a light tzatziki sauce, which is to be expected from most classic gyros. A slight warning about the tzatziki application at Ali Baba is that the gyro is absolutely drowned in it, severely diminishing the possible portability of the meal. Luckily, the massive amount of flavor the tzatziki sauce brings is enough to offset the mess it makes, and these sandwiches are foil-wrapped for to-go orders, so it at least can be contained until ready for consumption.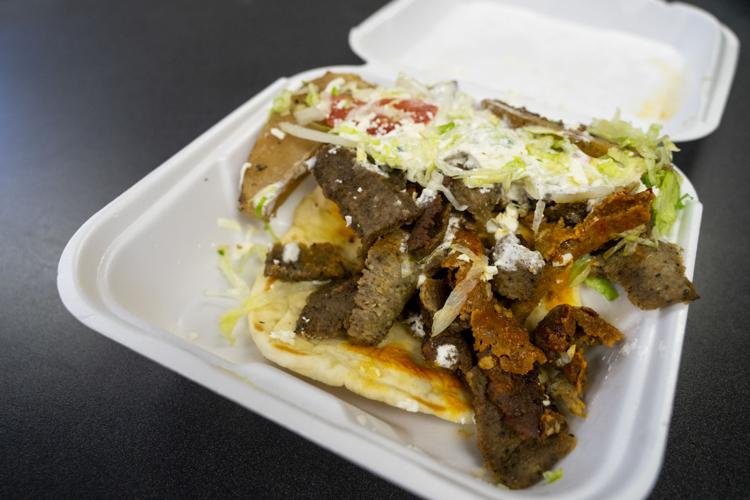 Next-door neighbors with Ali Baba, George's Gourmet Grill Downtown also uses pita for its bread and fills the gyro almost identically. However, George's includes a tall pile of shredded lettuce with only a moderate amount of tzatziki. Also, the tomatoes are sliced into smaller pieces, making it more likely to find one in each bite. And if you're fortunate to get the same cashier as I did, they will even offer the spicy sauce just out of pure gyro love. This optional zing can kick your gyro up a notch, adding an unexpected but welcome variation. A to-go order from George's puts your sandwich in a styrofoam box, unfortunately making it vulnerable to look more like a tossed gyro salad by the time it's done traveling.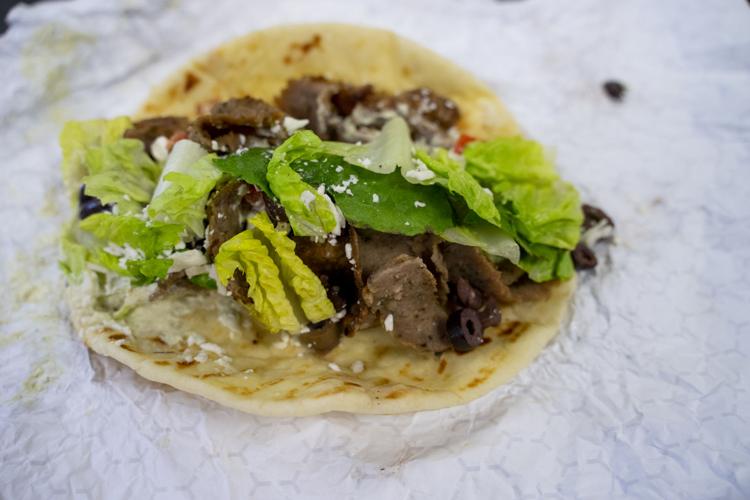 Sultan's Kite's ingredients differ the most, as they opt for another popular option, naan bread. This piece of naan was larger than either piece of pita from Ali Baba or Gourmet Grill, allowing for a greater amount of filling without giving up any risk of spillage. Sultan's Kite takes advantage of this and chooses to go for it all, including well-seasoned lamb and beef, tomatoes, onions, white tzatziki cucumber sauce, lettuce, black olives and shredded feta cheese. This bold combination makes for fresh bites of flavor throughout the entire sandwich. And despite the lengthy ingredient list, this gyro is the prettiest presentation, even when taken out the door, thanks to a tight wrap in foil, like Ali Baba.
While I am uneasy to claim there is one true gyro to rule them all, I have to say I was most impressed by Sultan's Kite. I didn't find much variation of ingredient quality between any of the shops, so it ended up mainly coming down to variety and creativity. Sultan's Kite was able to hold true to classic flavors while still stepping outside the box to a degree. Sultan's Kite also seemed most flexible with customization, having many other additional ingredients to mix and match if the classics ever get stale.
Ultimately, that customization is what it's all about. There is no proper gyro formula that must be followed — just order what sounds good personally, gallons of tzatziki or not.