On the morning of Oct. 15, many students were trekking to class, some sipping caffeinated drinks and likely groggy from lengthy study sessions the night before. However, among the humdrum, associate professor of practice Tyler White spotted an outlier in the shuffle of students. He snapped and tweeted a picture of a red fox passing by.
The University of Nebraska-Lincoln's Twitter account retweeted the photo of the animal dubbed the "campus fox," inquiring about its course of study.
According to Jim Jackson, assistant vice chancellor of Facilities Maintenance and Operations, the presence of wildlife on campus should come as no surprise. Foxes are commonplace on UNL's campuses — especially East Campus — and multiple have been seen trotting past the barriers of City Campus and making their way downtown.
"There are several foxes on campus — way more than just one," Jackson said. "It's a daily thing for us."
Jackson said the university staff is aware of their presence and has no plans to remove or disturb the animals. Unlike what UNL would do for potentially dangerous animals, foxes are left alone.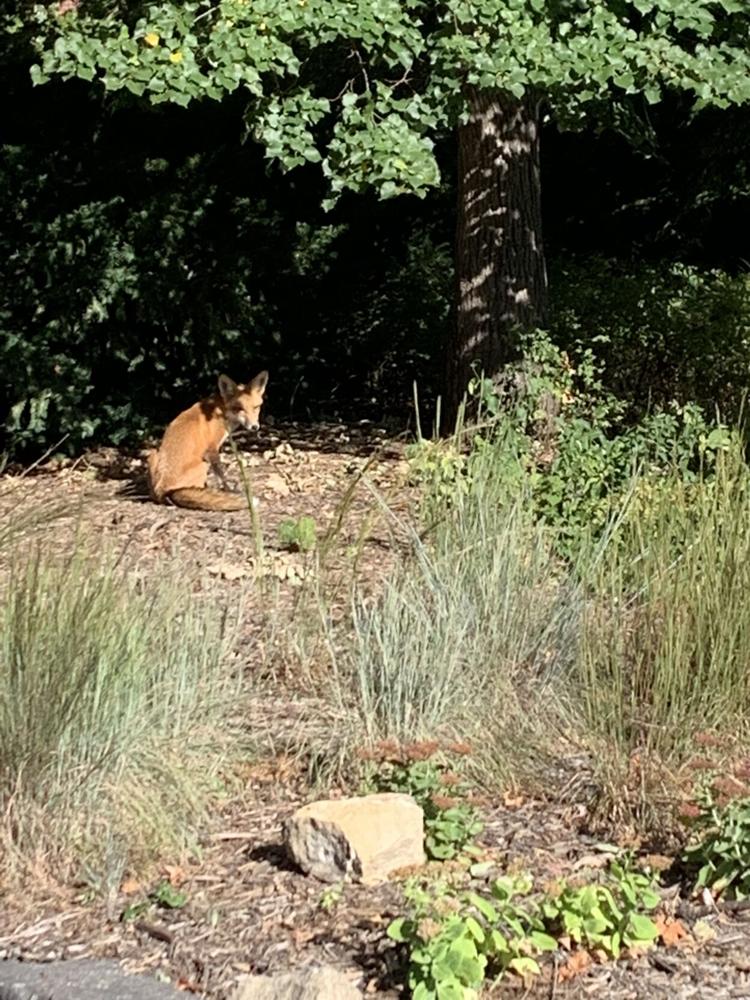 "There's no attempt to trap or relocate any of the wildlife that exists on campus, as long as they're not mean," Jackson said. "They just hangout."
Jeff Culbertson, assistant director of Landscape Operations, has also encountered multiple foxes on campus. Culbertson said the foxes likely don't make their homes on campus, but they probably live in Antelope Valley and make the short walk to campus periodically.
Culbertson said Antelope Valley's marshy qualities attract many furry creatures and make it a prime location for wildlife. Foxes on East Campus appear to be inhabitants of Dead Man's Run, which lies nearby.
"If we see a fox or a deer, anything like that, they seem to be using those areas as their corridor into campus," Culbertson said.
Popular spots for fox sightings on City Campus include the grassy area between Andrews and Oldfather Halls, along R Street and near the woody area off Y Street. Culbertson said foxes have even been seen digging through university dumpsters.
Culbertson said it's hard to gauge exactly how many foxes like to hang around campus because the animals are exceptionally stealthy. At most, Culbertson said he's seen two in one day.
Though several have been spotted on Husker territory, foxes on campus are no cause for concern, Culbertson said. The animals are peaceful creatures, and they like to avoid people and commotion whenever possible. Culbertson said he hasn't heard of any cases of foxes being a threat to UNL students since his time at UNL.
"They avoid people," Culbertson said. "I don't think you could get close enough to one … and I don't think they would bother anyone."
Culbertson said he enjoys seeing the foxes drop by campus. UNL is teeming with wildlife, and these foxes are a simple reminder of its active ecosystem. Furthermore, Culbertson said fox sightings are fun, safe occurrences that make campus seem all the more exciting.
"If anything, it just makes campus a little more interesting," Culbertson. "It's kind of fun for us to see them on campus and get little glimpses of them. It just makes our work a little more fun."