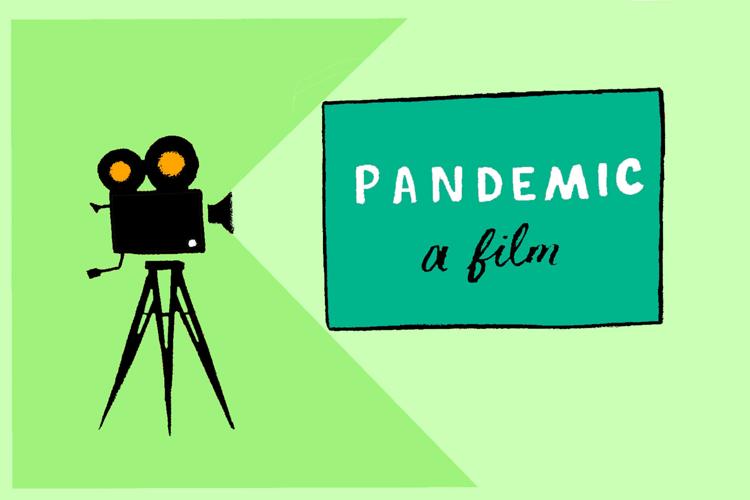 There's a new way for students at the University of Nebraska-Lincoln to examine historical and hypothetical pandemics and epidemics through one of the newer art forms — movies. 
ENGL 269: Film Period: "How to Survive a Pandemic: Cinematic Visions of Resistance and Resilience in the Viral Apocalypse" will be taught online during the second five-week term of the summer. Robert Lipscomb, a lecturer in the English department and the instructor for the course, said the class will look into how films have responded to pandemics in the past. 
Because ENGL 269 is a film period course, Lipscomb said it has covered different topics, like the French New Wave, the horror genre and other classic themes. The reason this summer's course focuses on pandemics is because of the COVID-19 pandemic, Lipscomb said. 
The class will feature movies like "World War Z," "I Am Legend" and "Train to Busan," among other classic disease-ridden flicks. Between 20 and 25 films will be screened during the five-week course, and Lipscomb said he is working with the UNL library to get the movies uploaded to Canvas for the students to view. 
In addition to covering the recent zombie craze, ENGL 269 will also focus on the AIDS epidemic through the film "BPM" and the TV mini-series "Angels in America." 
Lipscomb said the AIDS crisis involved a different virus that was slow to spread and hard to transmit, but it still had a grave impact on society. He likened that epidemic to what's happening globally as a result of the COVID-19 pandemic. 
"We should be paying attention to what happens because we do have to make some hard choices," he said. "We are going to be different."
While the class will focus on heavy topics like epidemics and pandemics, Lipscomb said it will not be a pessimistic or fearful learning environment. He said the course will give students a chance to come together and discuss serious topics. 
Marco Abel, an English professor and the chairperson of the English department, echoed Lipscomb's sentiments, saying through the class, students will be able to confront the crisis in an environment that is still engaging and fun. 
He also said that the English department's teaching objective is to create a sense of belonging. 
"We as teachers are there to also offer this kind of emotional, psychological and intellectual support so that the environment in which one confronts these kinds of difficult subject matters is one of nurturing and caring," Abel said.  
Each movie will offer a new look at pandemics, Abel said. It will hopefully help connect students to reality, even if one must suspend disbelief for some of the "sillier" blockbuster movies.
Abel said he can imagine the English department offering classes that focus on pandemics and epidemics in the future, but it depends on the faculty and what they want to teach. 
"Seeing that this topic is not going away anytime soon as it appears, I would imagine that we will have other courses, both in film, but also, I think, literary studies courses that will deal with this," Abel said.
While the course is not something Lipscomb has taught before, he said he does not have more hopes for this class than any other course he's taught. It's his goal as a teacher to spur students to ask questions and think critically. 
"The importance of this course is to show people, not the positive, not like a false, rose-tinted view of what the world might be, not a Pollyanna-ish sort of escape, but [that] there are things to learn. There are things to do," he said. "There are ways of looking at this and of asking questions that will make us better, both as people and as a society."