It takes hours upon hours of hard work and commitment and schedules packed with preparation. It takes menu planning and eating or tasting the same type of food for days on end. It takes time, patience, training and drive above all else. This is what it takes to open a restaurant.
The staff of Lincoln's new fast-casual eatery, Mulberry BBQ, is very familiar with the fast-paced, dedicated business of opening a restaurant, and they are more than up to the challenge.
Mulberry BBQ is a new restaurant located at 2441 N 11th St. The restaurant opened on July 24 and has since offered barbecue to the north Lincoln area.
Mulberry gets its name from the wood used to smoke its barbecue. Mulberry trees are native to Nebraska, according to Mulberry BBQ's director of catering and events, Jaime Johnson. It is the only wood used in Mulberry BBQ's wood-fire smoker.
"We liked that it was a native wood to Nebraska and loved the flavor it gave our brisket," Mulberry's executive chef Brandon Harpster said.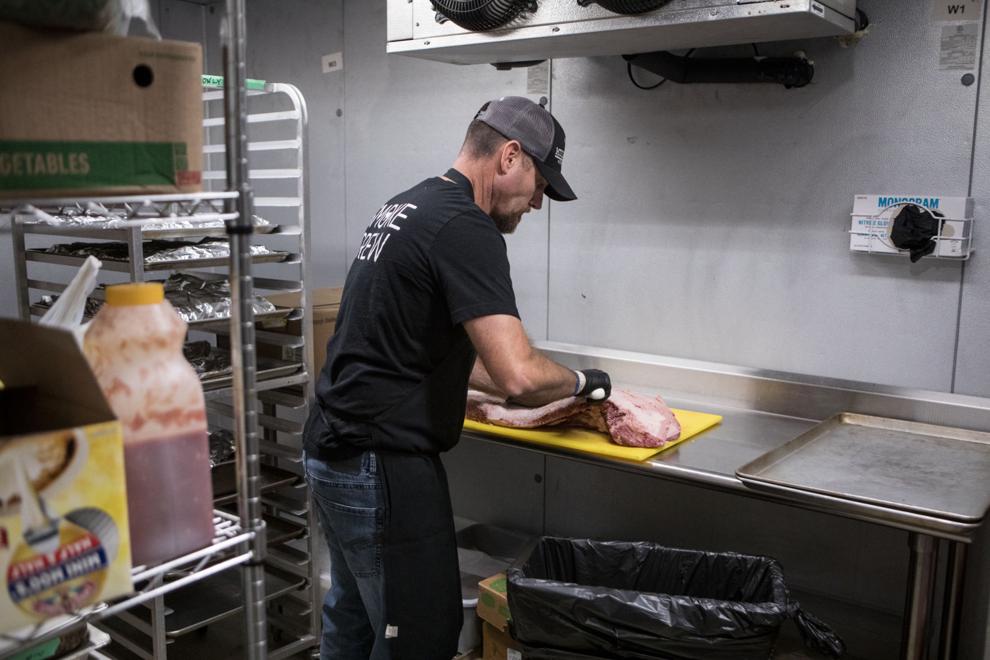 Mulberry is a restaurant focused on barbecue and is one of three restaurants owned by The Single Barrel, a local, Lincoln restaurant company.
Johnson has been working with Mulberry since the very beginning.
She's been in the restaurant business for about 20 years and spent six years at the Lincoln University Club before joining the Single Barrel team in January. Since the opening of Mulberry, she has spent nearly all of her time there.
"Some mornings start at 7:00 ... and end really late at night," Johnson said. "But, every day can be different; it really varies. That's the exciting part of catering: it can be all over the place."
Johnson is willing to fit her life into the schedule of the restaurant. That means she spends nearly every day working at Mulberry or helping plan for the next day. She was one of the first people to meet the regional manager for the Mulberry BBQ branch.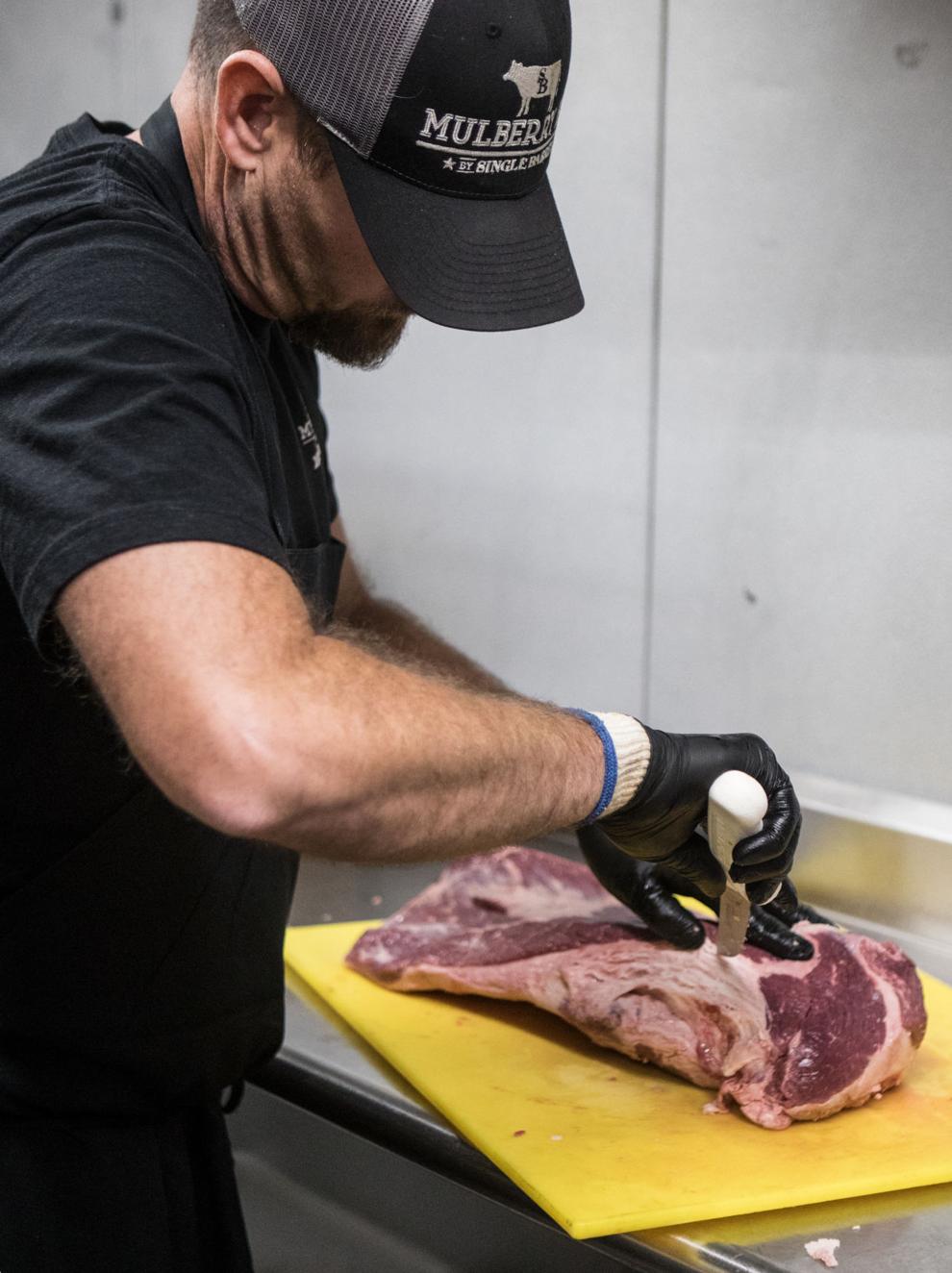 Shad Sanford is the regional manager at Mulberry BBQ, and he has been in the restaurant business for nearly 26 years. He began with dishwashing and serving at different establishments such as Valentino's before working his way up at Carlos O'Kelly's over the course of 17 years. Now, he does a little bit of everything for Mulberry BBQ.
"Typically I come in at 7:00 a.m. and wrap the briskets that have been smoking overnight," Sanford said. "I start getting the line set up and begin prepping the meat for the next day. Usually, it's about getting this set up for that day and the following day or two because we do smoke fresh brisket everyday."
Brisket is always sliced to order at Mulberry BBQ, which Sanford said keeps the meat nice and moist. But, what really makes Mulberry BBQ different is the preparation and thought put into the sides.
They offer out-of-the-box sides such as cornbread stuffing, baked beans infused with brisket bits, homemade mac and cheese, coleslaw, cheesy potatoes and more.
"They are truly unique," Johnson said. "All of our sides are made in-house. There's a lot of sides you're not going to get if you go somewhere else. Personally, when I go to eat at other small, local barbecue places, I judge them mostly on their sides."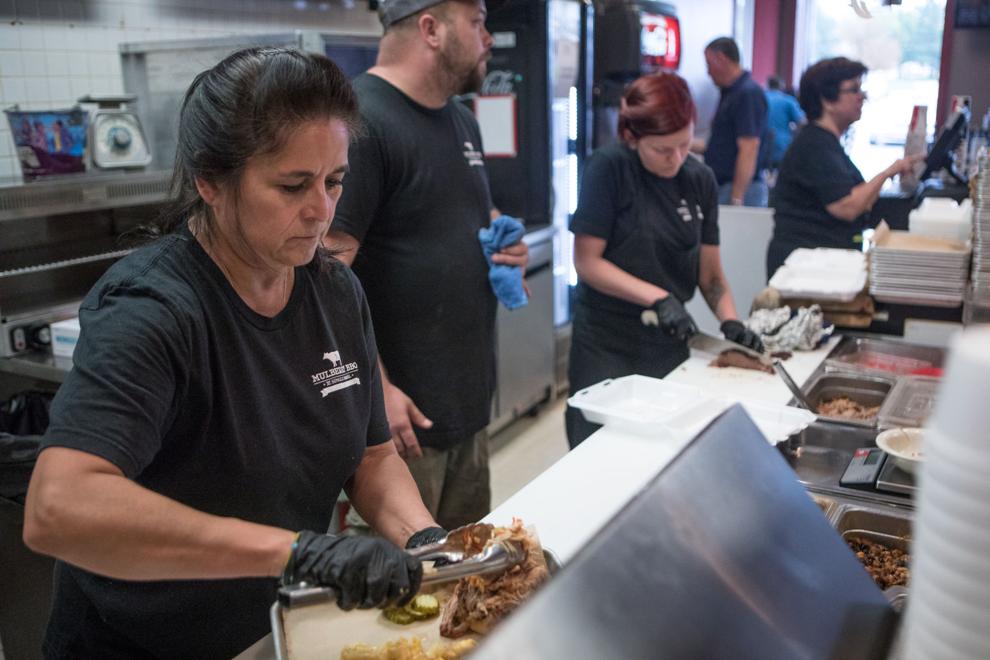 Along with the classic barbecue selection Mulberry BBQ offers, Johnson and Sanford said they also plan to offer seasonal menus, which Sanford said will likely include brisket chili and cinnamon rolls for the winter.
"We offer our unique spin on barbecue," Sanford said, "which includes the energy and effort, hand-cutting everything to order and keeping everything as fresh as possible."
According to Johnson, their customer service and calm atmosphere are just as big of a focus as the food.
"We want everyone to feel welcome," Johnson said.