As the semester begins and holiday cheer gives way to the harsh reality of a bone-chilling January, the Lied Center for Performing Arts is providing a wide variety of entertainment options to keep Lincolnites' minds off the cold.
Featuring national Broadway tours, local theater and some mischievous blue entertainers, there will be something for everybody to enjoy in January.
Here are five shows you won't want to miss this month:
Fry Street Quartet
Jan. 16, 7:30 p.m., Carson Theater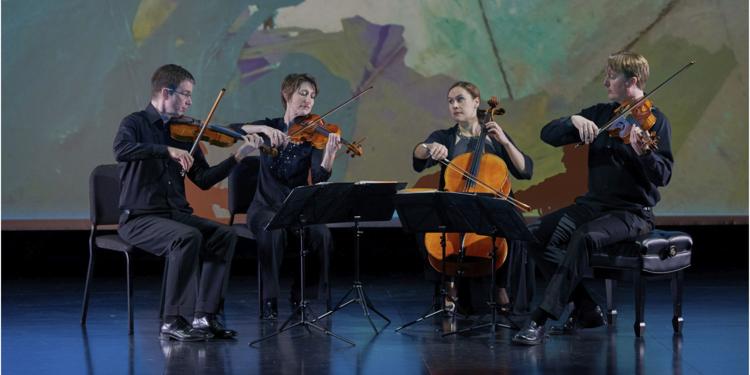 What it is: A string quartet that specializes in chamber music — typically classical music meant for smaller ensembles. The concert is the third show in the 2019-2020 Lincoln Friends of Chamber Music season.
Why you should go: Formed in 1997, the Fry Street Quartet covers a wide range of music, playing classical works by Haydn and Beethoven as well as contemporary pieces. The ensemble won the Millennium Grand Prize at the 2000 Fischoff Competition — one of the largest chamber music competitions in the United States.
Fun fact: The group is named after its first rehearsal space in Chicago.
To purchase tickets, click here.
"Bandstand"
Jan. 17 to 19, Lied Center Main Stage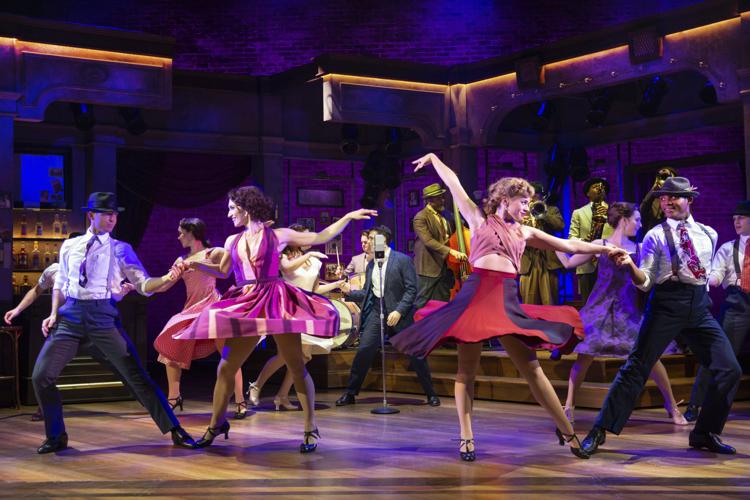 What it is: The national tour of "Bandstand," a musical which premiered on Broadway in 2017 featuring music by Richard Oberacker and lyrics and book by Oberacker and Robert Taylor. "Bandstand" tells the story of six soldiers coming home at the end of World War II in 1945. The veterans form a band and enter a radio competition looking for the nation's next musical superstars. The show follows the soldiers as they make music while dealing with the lingering effects of war.
Why you should go: The Broadway production of "Bandstand" was directed and choreographed by Andy Blankenbuehler, the three-time Tony Award-winning choreographer behind "Hamilton" and "In the Heights." His third Tony Award came from his work choreographing "Bandstand," which was also nominated for the Tony for Best Orchestrations. The show is the first theater production to be "6 Certified" by Got Your 6, a nonprofit that works to form more accurate representations of military veterans in media.
Fun fact: The touring production features Omaha native Katie Pohlman as a swing and co-dance captain.
To purchase tickets, click here.
Martha Redbone Presents "Bone Hill: The Concert"
Jan. 23, 7:30 p.m., Kimball Hall
What it is: A musical theater production by renowned blues and soul singer Martha Redbone that follows Red, a woman returning home to her family in the coal-mining culture of Appalachia. Inspired by the lives of Redbone's family, the show explores the cultural identity and hardships of the Cherokee, Shawnee and African American family living in this part of the country.
Why you should go: Redbone's music draws inspiration from her multicultural roots, ranging from traditional Cherokee chants and lullabies to gospel and jazz. She received the New England Foundation for the Arts National Theater Project Creation & Touring Grant for the project.
Fun fact: Redbone's album "Skintalk" is a permanent part of the Smithsonian National Museum of the American Indian's collection. 
To purchase tickets, click here.
OmniArts: "Shipwrecked! An Entertainment — The Amazing Adventures of Louis de Rougemont (As Told By Himself)"
Jan. 23 to 26, Carson Theater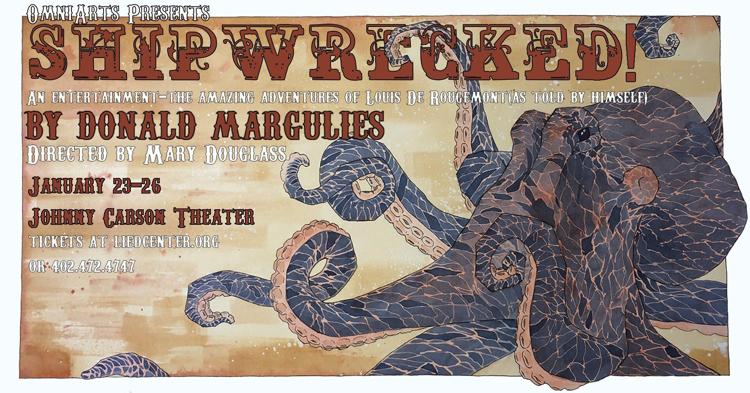 What it is: The third show in OmniArt's "Storytellers" season, "Shipwrecked!" follows Louis de Rougemont, an explorer who claimed to have had wild adventures in Australasia (Australia, New Zealand and neighboring islands), encountering flying wombats and a man-eating octopus.
Why you should go: "Shipwrecked!" is based on a true figure. Rougemont was a real-life Swiss explorer in the late 19th to early 20th century who conveyed made-up adventures as the truth. Just as Rougemont did with his unbelievable tales, the show blurs the line between fact and fiction to examine the psyche of a man who told such outlandish lies to make his name known.
Fun fact: "Shipwrecked!" is written by Donald Margulies, who won a Pulitzer Prize for Drama for his play "Dinner with Friends."
To purchase tickets, click here.
Blue Man Group
Jan. 29 to Feb. 2, Lied Center Main Stage
What it is: An off-the-wall variety show with music, audience interaction and lots of paint.
Why you should go: Formed in 1987, Blue Man Group has performed for more than 35 million people. There are currently 70 blue men in the world across five productions ongoing in the United States and two touring productions. Blue Man Group won the 1992 Drama Desk Award for Unique Theatrical Experience and was nominated for a Grammy Award in 2000.
Fun fact: According to its website, the group uses 18,000 buckets of paint each year.
To purchase tickets, click here.
This article was modified at 2:40 p.m. on Jan. 13 to correct Katie Pohlman's role in "Bandstand."