I am not one to follow the rules in fashion. I think fashion should be a way to express yourself, not a way to restrict your creativity.
In a previous article I wrote about fashion rules to break, I mentioned rules such as pairing navy with black or wearing denim on denim. Among these fashion no-no's was wearing white in the winter. This, like most fashion rules, is outdated and overused, and it is time we wear exactly what we want to wear when we want to wear it.
Now, I admit, sometimes it is not the best idea to sport white in winter when everything tends to get dirty and it can clash with snow. But here are some tips and tricks so you can rock white, especially in the winter months.
Wearing white as an accent color is a great way to incorporate it into your winter wardrobe because its brightness won't overpower your outfit. What I do is wear an outfit that consists of dark colors, like an all-black ensemble, then brighten it up with white accessories. Accent pieces like scarves and hats are perfect and practical for winter.
You can also look for snow boots or fashionable booties, which are great for a hint of brightness in your outfit. With snow, dirt and everything in between, it is easy to dirty shoes in the winter, so try to find waterproof or leather boots that will be little easier to clean.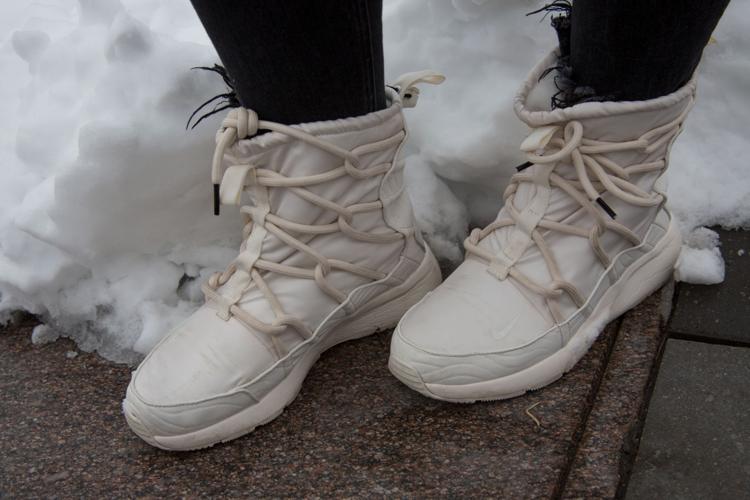 To incorporate more white into your winter outfits, you can also think about layering, which doubles as a tool to keep you warm. The addition of a white coat, or maybe a blazer, over your top can help you tackle the cold while also looking fashionable in white.
While those are effective ways to wear white in winter, here are some components I would stray away from.
Pair your whites with dark colors, not other light colors. Black, blues and greens are complemented nicely by white, and it will make your entire outfit pop. If you marry a light gray with your whites, the brightness can become overpowering and take away from the outfit. Think about contrasting the colors and, in turn, you will nicely complement the white in your outfit.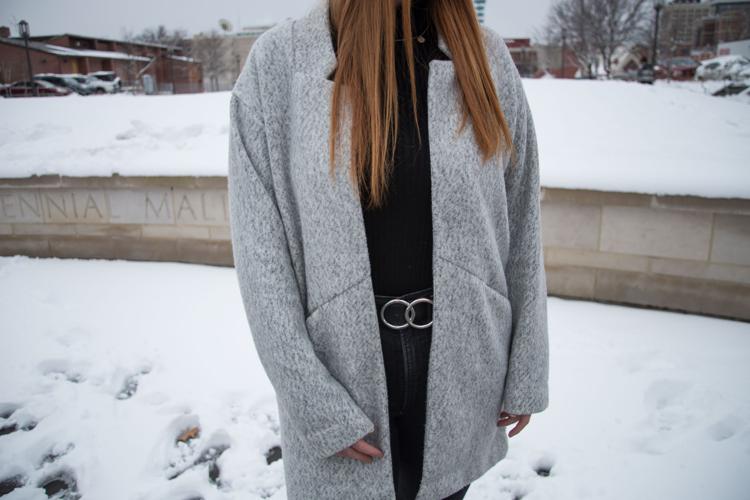 If you want white to be a more prominent feature of your outfit than just some accessories, try getting a chunky white sweater or a cream turtleneck. I would stray away from wearing your trendy, white skinny jeans because the last thing you want is to stain them and not be able to wear them again. Wearing white as a top will still be a star in your outfit and you get to save your jeans for a more appropriate season.
Don't bother wondering if you are breaking any fashion rules; they shouldn't exist anyway. But just on the off chance that you want to wear white and don't want to get stares, it's easily doable. Wear exactly what you want in winter and don't let anybody tell you differently.