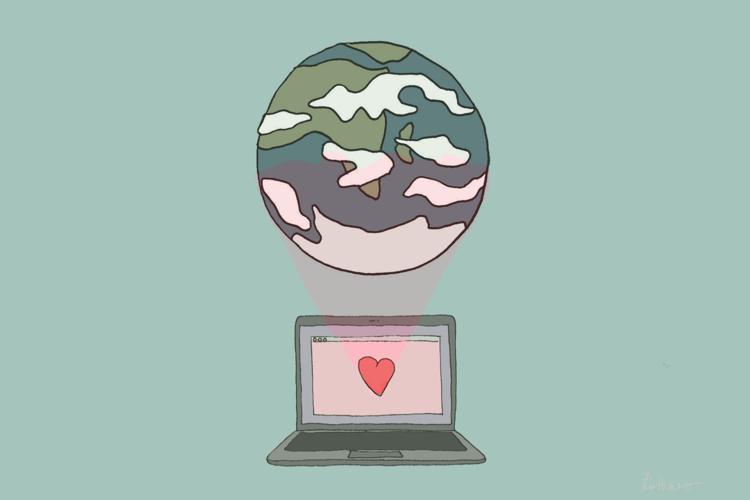 In 1970, the celebration of 'Earth Day' was created to bring communities together in celebrating and protecting the planet. For 49 years, Lincoln Earth Day has been celebrated as a large festival with hands-on activities and live performances, but this year will be quite different. Due to COVID-19, Lincoln Earth Day program coordinator Carolyn Butler helped move the 2020 celebration online.  
"The change is tremendous," Butler said. "We're going from an event with approximately 70 booths, live demonstrations of earth-friendly products, hands-on activities for children, performances, live music and a lineup of excellent speakers to everything online. It was difficult to come to terms with the idea that we had to cancel everything we've worked toward for the past nine months."
The virtual event will be held Saturday, April 25 from 9 a.m. to 2 p.m. on Zoom. Through the Zoom link shared on the Lincoln Earth Day's website and Facebook page, participants will be able to take part in an array of earth-friendly activities.
Storytime with Lincoln Public Libraries will start the morning off, followed by Yoga with Maggie Mae Squires. Then the event will feature three panels: Christian Faith and the Environment with Rev. Richard Randolph and Laurel Van Ham, RegeNErate Nebraska: Building Nebraska Communities from the Soil Up featuring Graham Christensen and Energize and Unite: Kicking Off the Decade of Our Lives.
Kristen Ohnoutka, a field advisor for Our Climate, is taking part in Energize and Unite, which is a panel on how young generations can take action in the climate movement and play a role in the climate crisis. 
"The Energize and Unite: Kicking Off the Decade of Our Lives panel is made up of young climate activists with unique backgrounds and skills that all contribute to the success of the climate movement we are building here in Nebraska," Ohnoutka said.
While it's the first year Lincoln Earth Day will be online, Butler said there will be room for 500 participants per session.
While unable to celebrate Earth Day with others, Ohnoutka believes the online event gives people the opportunity to spend more time outside.
"Whether you are watching the event while sitting out on your porch or taking a walk once you have finished listening in, I highly encourage everyone to reconnect with nature on this day and enjoy the gift it is to our lives, especially in these times," Ohnoutka said.
 According to Butler, there won't be anything specific dedicated to Lincoln Earth Day's 50th anniversary, but she made sure nothing would stop Lincoln Earth Day organizers from celebrating the event.
"The climate crisis compels us to take action now more than ever. It was important to all of us to offer ideas on how to get involved," Butler said.
Lincoln Earth Day promotes environmental direction on a local level and encourages people to focus on how eco-friendly lifestyles can positively impact the planet.
"No matter where you are on Earth Day, take a moment to be outside and notice something you never have before. Take a walk down a street you've never visited or listen to the birds and animals that live in your community," Ohnoutka said. "Enjoy it and hopefully it gives you a new sense of gratitude and peace during these uncertain times."