The COVID-19 pandemic has caused many businesses and organizations to change the way they operate, and the Lied Center for Performing Arts is no exception.
In order to comply with local and university policies, the Lied Center will feature socially-distanced seating, increased disinfecting and require face coverings to be worn while inside any part of the building, including the theater. The Lied has also upgraded air filters, and all tickets will be fully refundable.
Marketing Campus Engagement Intern McKenzie Kapperman said via email all UNL students will get free tickets to select shows and will have half-priced tickets to all other season shows through the Arts for All program. The Lied is also offering both in-person and online shows through the 2020-2021 season, some of which were rescheduled after being previously canceled.
Kapperman said the Lied Center's board and staff have been working hard in order to be flexible for the fall season and have events safe enough for an audience to come and enjoy.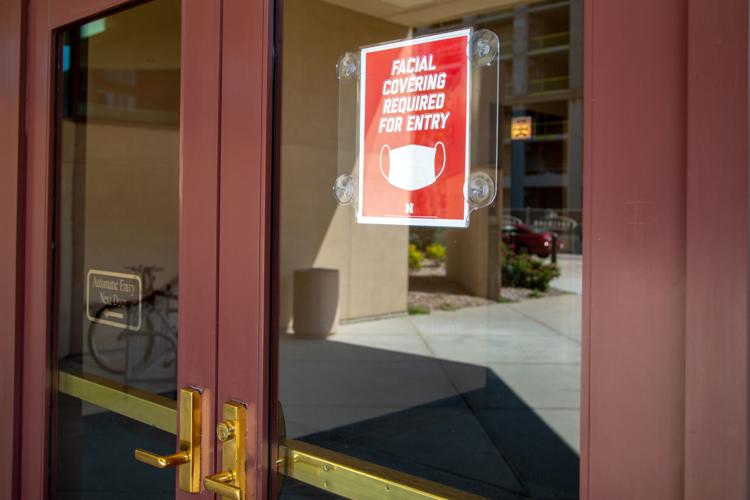 "Obviously, with social distancing, we can't have a lot of people in the theater and do kind of traditionally what we would do," Kapperman said. "But we've been working super, super hard ever since March to make sure that we have a variety of different shows for students and just the general public to enjoy. This fall, we're having a variety of in-person and online events, which is super, super awesome."
While achieving a season this fall might be difficult, associate director of marketing and patron development Matthew Boring believes the experience of coordinating a virtual summer season online, with the success of the Lied Live Online Series and other programs, has given them the tools to pull off an exceptional season. 
"I think overall, people really appreciated that we were able to have weekly concerts still," Boring said. "We had two summer camps that normally would be in person, and both of those went online and actually had higher attendance than the previous summer when they were held in-person, so there's a lot of adaptability throughout the whole process."
Boring also said if the UNL campus were to shut down again in the near future, the Lied Center staff would try its best to be flexible and to update ticket holders and students as quickly as they can. 
"You just … have to be ready to adapt and be flexible, and that's what we ask of our artists, of our staff, of our ticket holders, [and] of students who might be ticket holders," he said. "We try and just think about if I was a ticket holder to an event and it had to be canceled or postponed or brought online, what information would I need to have and how can we be the most helpful and flexible for all of our ticket holders and supporters?"
For additional information on the Lied Center's protocols and semester schedule, visit its website.