Staying warm is crucial as the brutal winter weather nears. This usually means layering your clothes, which can be one of the most challenging trends to fit without looking bulky.
But there are a couple rules of thumb to take into consideration each time layering becomes part of your wardrobe. You shouldn't dress a certain way that is, so called, flattering, to your body shape because you should wear what you feel comfortable in. That said, there are techniques that can make you look and feel better in the clothes you are wearing, especially when it comes to layering.
If you want to layer to keep warm but don't want to look bigger, here are some tips that will help.
First, keep your underlayers more fitted. This will help keep your natural shape and will have a slimming effect on your body. Make your underlayers a little longer, too, that way people can really see your layers peaking out.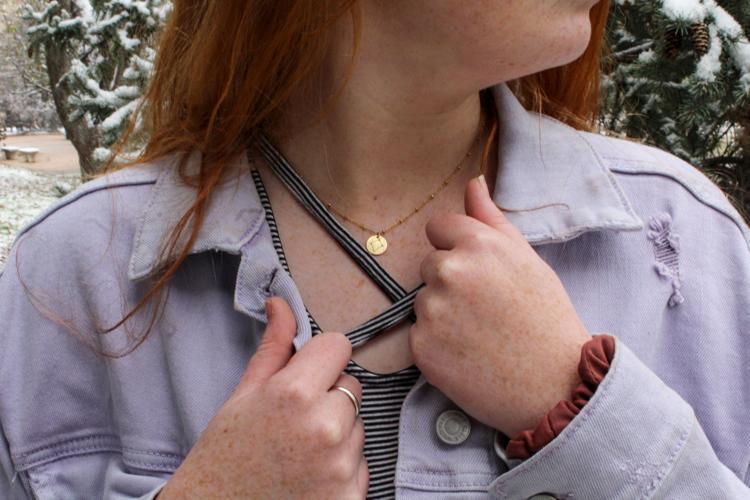 When it comes to the top layer of your outfit, look for shorter cuts and heavier textures, like a cropped jean jacket or a leather jacket. Pairing a longer undershirt with a shorter layer on top will make your body look proportionate and thin. Playing with different textural layers, like wool sweaters or a flannel shirt, will also bring dimension and complexity to your outfit. For example, pairing a knit sweater with a silky bomber jacket will help make the layers compliment your body shape instead of making it look heavy and bulky. Not to mention, it will keep you warm in the coldest weather conditions this winter.
Another question to consider is whether you want a certain silhouette and if so, which one? There are endless possibilities when it comes to layering and silhouettes because depending on the textures, fabrics and length of the clothes, you can create a variety of shapes. If you want a thin, lean shape, go for long layers on the bottom, like a button-up shirt with a shorter sweater on top. If you want more of an hourglass shape, layer a belt over your sweater on the waist to accentuate your figure.
Lastly, think about balance. When playing with layers, balance out a heavy fabric with a lighter one. This balance of the different layers will make your outfit more cohesive while also keeping you warm. For example, you can balance out a longer tunic with a short jacket.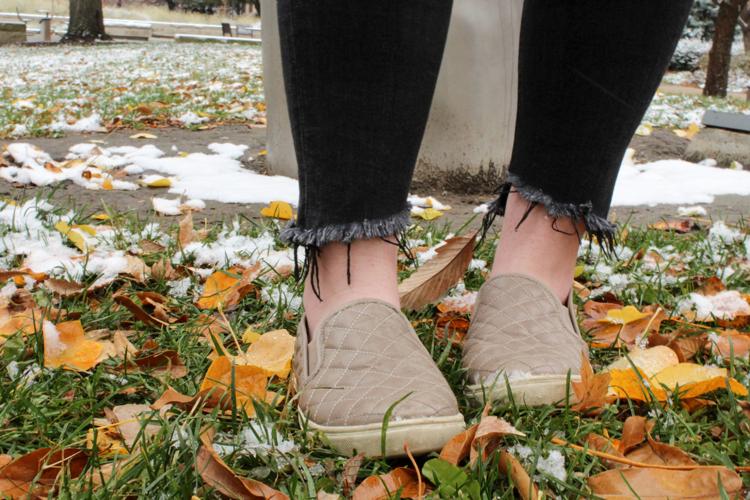 Regardless of if you are trying to stay warm or if you are trying to obtain a desired silhouette, make sure your layers are balanced and complement one another. This will help you look proportionate, slim and fashionable, even with multiple layers on. You could also balance out a quite simple outfit with a thick, chunky scarf. This can be the perfect solution to staying warm and being fashionable at the same time.
Layering is an essential part of fashion, especially in the winter. It brings complexity and intricacy to your outfit, but most fashionistas are afraid it will make them look bigger than they are. If you follow these tips and tricks, you will be an expert at layering in no time and staying warm in the cold weather, too.