The films released in 2019 turned out to be a pretty mixed bag. A lot of highly anticipated films, such as "It: Chapter 2" and "The Lion King," ended up disappointing audiences. While there were a few great movies released during the first half of the year, they were mostly outnumbered by mediocre and straight-up unenjoyable films. Thankfully, that trend changed as a myriad of fantastic films were released during the latter half of 2019. 
This list consists of the films that I consider to be the best that 2019 had to offer. These are the 10 films that provided the most enjoyable and memorable in-theater experiences that I had this year. There were tons of great films that I believe deserve to be on this list, but since there were only 10 spots, some tough decisions had to be made. 
10. "The Lighthouse"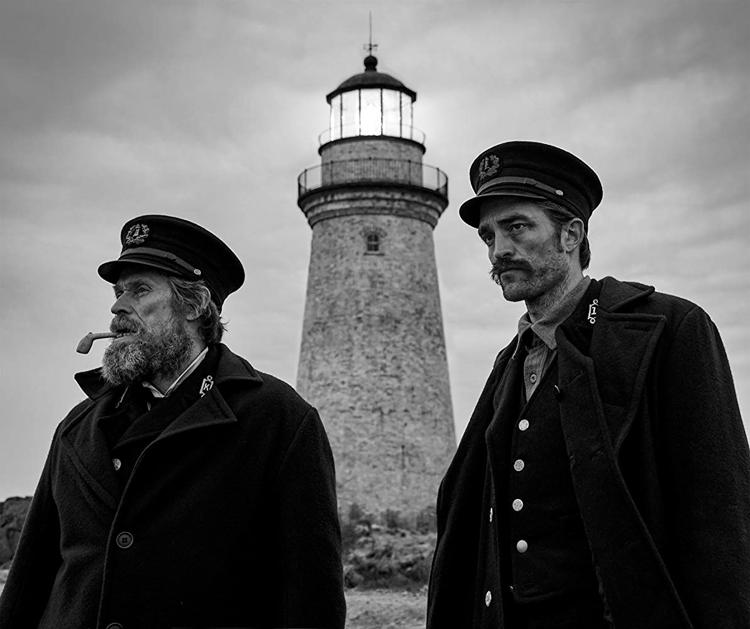 "The Lighthouse" is undoubtedly one of the strangest movies I have ever seen. It's a thrilling depiction of two men slowly losing their sanity as they maintain a lighthouse on a small island off the coast of New England. The isolation of the island and the repetition of their daily tasks cause the men to lose touch with reality. They can't remember how long they've been there or why exactly they're there to begin with. 
It features truly fantastic performances from its stars Robert Pattinson and Willem Dafoe, and it secures director Robert Eggers' place as a must-watch filmmaker. "The Lighthouse" is a film that you can't really prepare yourself for. Watching it almost feels as if you're submerging yourself in ice-cold water. It's shocking, uncomfortable and its oddities might be a little too much for some viewers, but I found myself hypnotized by it from beginning to end. 
9. "Marriage Story"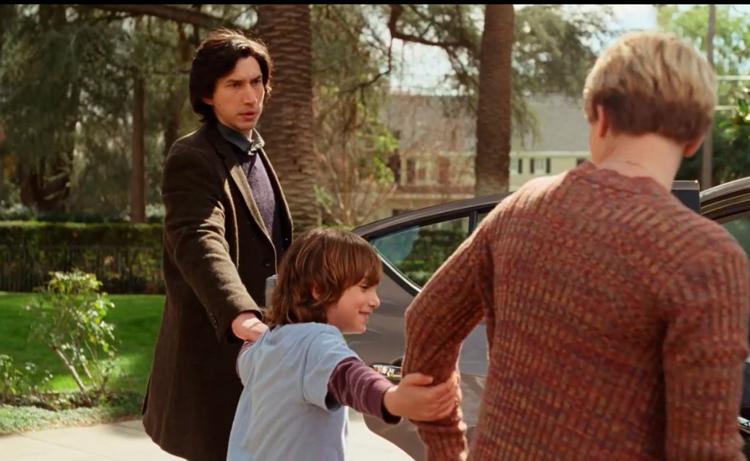 "Marriage Story" might be the most emotional film of the year. It is a painfully realistic and honest examination of divorce and the effects it can have on everyone involved. By choosing to  not paint either side of the central relationship in the wrong, director Noah Baumbach showcases the genuine struggles and hurt that both of the lead characters, played by Scarlett Johansson and Adam Driver, are going through. 
The performances from both Johansson and Driver are nothing short of riveting. They both play their characters with incredible confidence, which makes the scenes that they share all the more powerful. I believe that Driver should have won an Oscar for his performance in "BlacKkKlansman" last year, and there's an argument to be made that he and Johansson should win this year. 
8. "Once Upon a Time... in Hollywood"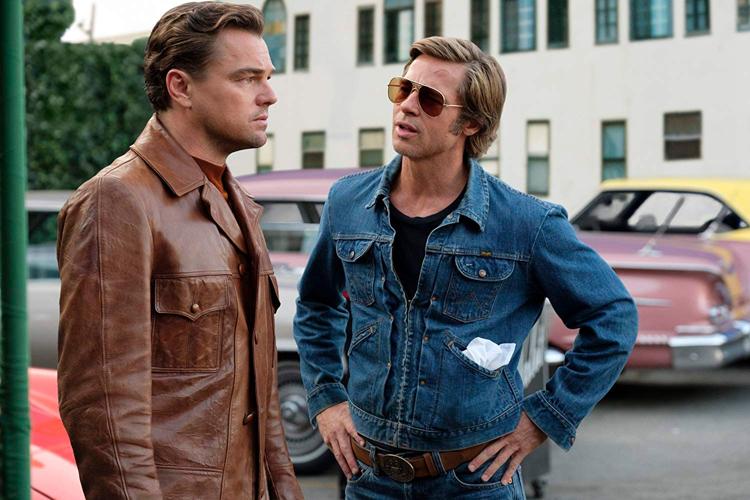 It seems like every Quentin Tarantino film ends up being somewhere on most peoples' favorite movies of the year lists, and "Once Upon a Time... in Hollywood" is certainly no exception.
"Once Upon a Time... in Hollywood" is an incredibly entertaining and well-acted and directed fairy tale about the death of the 1960s. This film is Tarantino's love letter to classic Hollywood films and television shows. Set in 1969 Los Angeles, the film follows Rick Dalton (Leonardo DiCaprio), an aging actor who is trying to find his place in a changing industry, and his stuntman Cliff Booth (Brad Pitt). Tarantino chose to set the film against the backdrop of the Marilyn Manson murders, with Margot Robbie playing Sharon Tate and Dalton living next door to her. By including this tragic chapter of Hollywood history, Tarantino contrasts the fantasized idea of what Hollywood is with its darker, more depressing reality.
7. "Ford v Ferrari"
With films like "3:10 to Yuma," "Walk the Line" and "Logan" on his resume, director James Mangold is someone that you can always count on delivering a truly outstanding film. The latest piece of work from Mangold is "Ford v Ferrari," which details the Ford Motor Company's decision to create a car to outrace their rival Ferrari. 
"Ford v Ferrari" features a stellar cast consisting of Christian Bale, Matt Damon, Jon Bernthal and more. It's a relentlessly exciting examination of the balance between art and the business behind it. Over the course of the film, Ken Miles (Bale) and Carroll Shelby (Damon) are building and testing the new car for Ford, and they constantly have to wrestle with doing what they're told as opposed to making what they believe is the right choice. This all builds to what is one of the most thrilling final acts in any film this year.  
6. "Avengers: Endgame"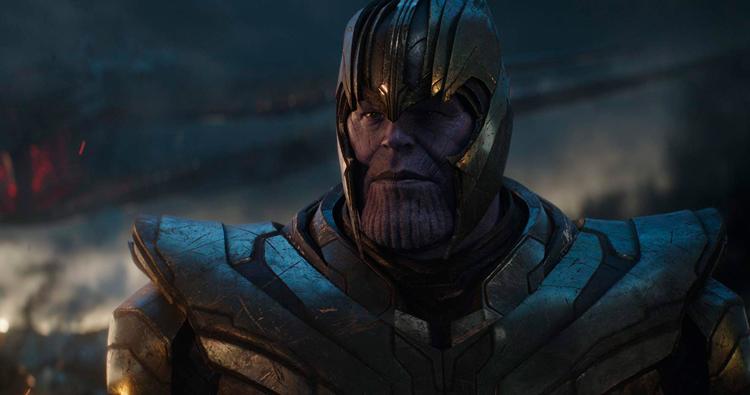 I'm a big fan of comic-book movies, so it wasn't a question of whether or not to include "Avengers: Endgame" on this list, it was more a question of where to put it. 
As I mentioned in my initial review of the film, watching "Endgame" is watching film history unfold before your eyes. This movie is the culmination of the single biggest film franchise to date, having had over 20 different films preceding it over the course of 11 years. It officially became the highest grossing film of all time by grossing nearly $2.8 billion worldwide, beating out James Cameron's "Avatar." "Avengers: Endgame" provided the epic and satisfying conclusion to Marvel's Infinity Saga by providing plenty of new twists and turns in addition to plenty of earned fanservice which provides moments to make fans of the franchise lose their minds with excitement. 
5. "Jojo Rabbit"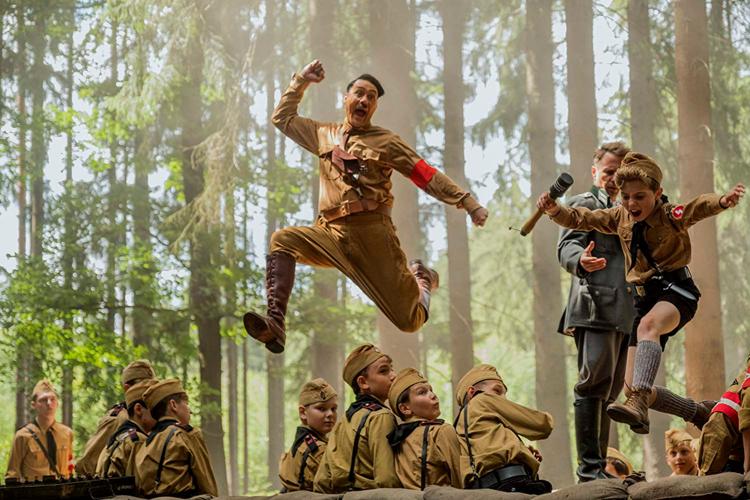 Taika Waititi is one of my favorite directors working today, and "Jojo Rabbit" is the kind of film that only he could have made. This movie is a satire centered around a 10-year-old boy named Jojo and his imaginary friend, Adolf Hitler (played by Waititi), living in Germany toward the end of World War II. 
That's an absolutely absurd premise, I know, but Waititi is able to bring his signature style and sense of humor to the film and make it one of the most unforgettable in-theater experiences of the year. The film has a phenomenal cast consisting of Scarlett Johansson, Sam Rockwell, Rebel Wilson, Stephen Merchant and Alfie Allen. The best performance, however, comes from Roman Griffin Davis, who plays Jojo.
"Jojo Rabbit" is easily one of the funniest films of the year, while also providing a legitimately emotional and heartfelt message of acceptance that will resonate with audiences. 
4. "Rocketman"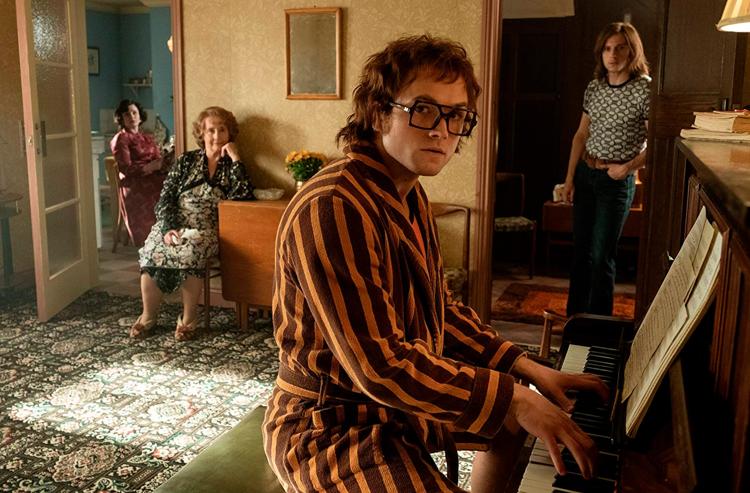 "Rocketman" is a film that I know not everybody loved, but for me, it was undoubtedly one of the most fun and genuinely enjoyable films of the year. The film tells the story of the iconic pop star Elton John. Naturally, there have been comparisons drawn between "Rocketman" and "Bohemian Rhapsody," the 2018 biopic about Freddie Mercury. What sets them apart is that "Bohemian Rhapsody" is a biopic that just-so-happens to have music, while "Rocketman" is a musical that just so happens to be a biopic.
Taron Egerton stars as the fantastical musician, and his performance is absolutely outstanding. He embodies all of the charisma and pride of John, while also nailing his vocal performances on all of the songs in the film. He recently won a Golden Globe for his performance in this film, and it was well-deserved. Personally, I'm still holding out hope that he'll get an Oscar nomination as well, but the chances are pretty slim. 
3. "Knives Out"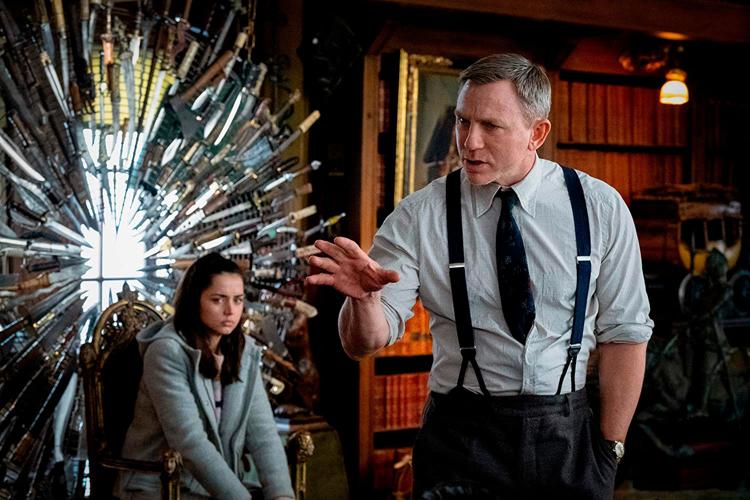 Director Rian Johnson received tons of criticism for the direction he took "Star Wars: The Last Jedi," but with "Knives Out," his first film post "Star Wars," he has proven all of his haters wrong. "Knives Out" is a completely original murder mystery that makes its audience constantly question what they think they know about the film's characters and events.
The amount of different plot twists and reveals in "Knives Out" is innumerable, but miraculously they are all completely earned and make sense within the plot. The film places the audience in a maze of different characters and possibilities and then asks them to find their own way out. From the all-star cast, to the musical score, to the sense of humor and mystery, there isn't a thing in "Knives Out" not to love. It's one of the most original films I've seen in years, and it's one that I urge everyone to check out. 
2. "Joker"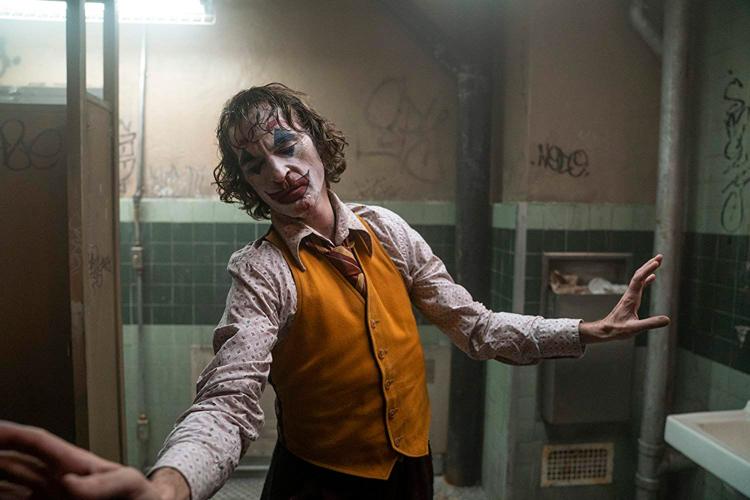 When this film was announced, I thought it was a bad idea. I did not believe a standalone Joker movie that doesn't feature Batman and isn't connected to any other larger story could work. It seemed like Warner Bros. was reaching pretty far in an attempt to produce a hit with their DC properties.
What I never expected was that "Joker" would be one of the most nuanced and brutal films of 2019. "Joker" is a study of mental illness and the societal norms that can harbor dangerous outcomes. There's never really been a comic-movie like "Joker" before, and it could potentially be a game-changer for the genre. Due to the dark and misguided nature of the film's main character, Arthur Fleck, "Joker" can be a difficult film to watch. This is a very realistic and dour take on this comic-book villain, so much so that I wouldn't even consider this to be a comic-book movie. It's a character study of a man that's been pushed off the edge by the situation he is in.
1. "Parasite"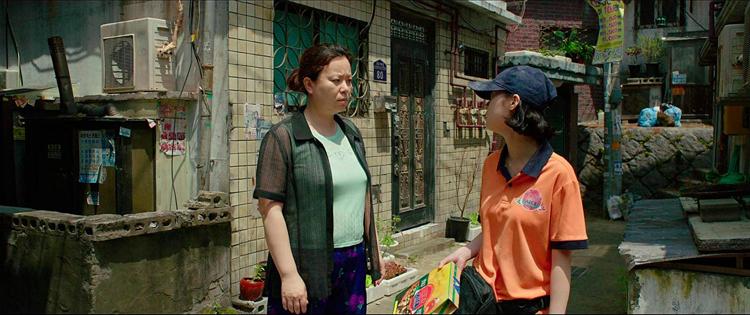 "Parasite" is a film that is unlike any other I have seen before.
It's a South Korean film directed by Bong Joon Ho, but it's a film that has managed to transcend the language and subtitle barrier and provide a thrilling experience not just for film-buffs, but for anybody who sees it. 
It's difficult to explain why without going into plot details, and believe me, this is the type of film that you want to know as little about going into it as possible. What I can say is that the film is a very interesting depiction of social class and the wealth gap between the incredibly wealthy and poor. Yet, there's so much more to "Parasite" than that. The film is constantly reshaping itself into something new and unexpected. It's never clear where the film is going exactly, but the ride that it provides is one that can't be beat. Even on repeat viewings when you know the way the film ends, the pace and method in which Joon Ho tells this story is just as encapsulating as it was the first time around. I loved "Parasite" upon first viewing, but it has gotten even better with time. The more I think about it and consider what it has to say, the more it resonates. That's an effect that's difficult to find in a movie, and that's why I believe "Parasite" is the best film of 2019.