As a whole, this summer movie season has been filled with flops in quality at the box office. Whether it be the final movie in Fox's "X-Men" series, "Dark Phoenix," making only $65 million domestically, or Disney's live-action remake of "The Lion King" receiving an underwhelming 53% approval rating on Rotten Tomatoes, there are numerous examples of films that were expected to perform much better than they did. 
In the shadow of these disappointments, there have been a few films that have gone above and beyond in providing a truly entertaining experience. With a new semester starting and the summer coming to an end, there's no better time to talk about these movies.
I have rounded up a small list of five films that are the cream of the crop when it comes to 2019's summer movie season. Ranked from five to one — one being the best —  these are the kinds of films that remind audiences what makes going to the movies so special. Some of them you may not have seen before, one of them you may have seen multiple times. Just keep in mind, that when it comes to movies, almost everything is subjective. This is just my opinion, and I'd love to hear yours!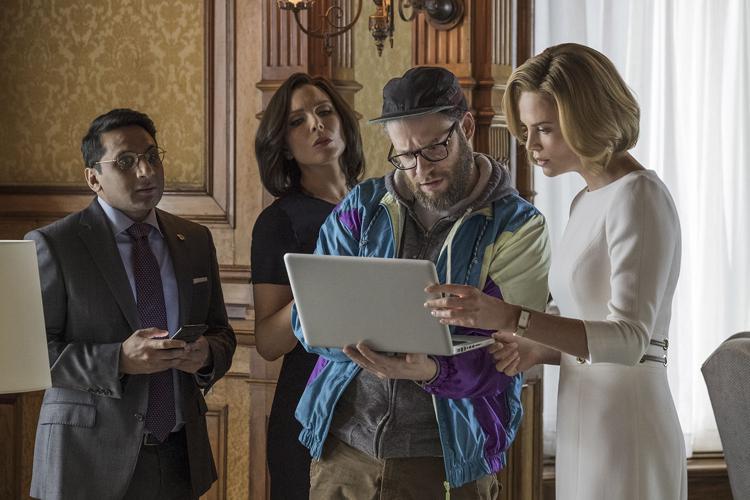 5. "Long Shot"
Seth Rogen never really struck me as the type of guy who could shine in a romantic comedy. So, when I heard that he was starring in one with Charlize Theron, I was admittedly a little apprehensive. I love his work, but I just couldn't see him as a heartthrob in a romance. 
I never expected "Long Shot" to be one of the best romantic comedies I've seen in years, which it certainly is.
In this film, Rogen plays a struggling journalist named Fred who is looking for a job. He is given a job opportunity by Theron's character, Charlotte, his former babysitter who is currently running for president. Fred joins Charlotte's campaign as a speechwriter, and soon enough, an unexpected romantic connection begins to form between the two of them.
What makes "Long Shot" work so well is how down-to-earth and realistic the movie is. Fred and Charlotte's relationship isn't perfect, and at times, it even gets in the way of her campaign. The two characters have to struggle with each of their individual lives while still finding time for each other. 
Additionally, the film has a lot of say about the division between the two major political parties in our country. Specifically, one of Fred's best friends has different political views than him. Through this relationship, the film shows that making quick judgments about a person because of their party can be incredibly toxic and lead to wrong decisions made for the wrong reasons.
"Long Shot" is a surprisingly amusing romantic comedy that also has themes about coming together regardless of political beliefs. Rogen and Theron have excellent chemistry in the two main roles, and I would highly recommend it to anyone who hasn't had a chance to see it yet.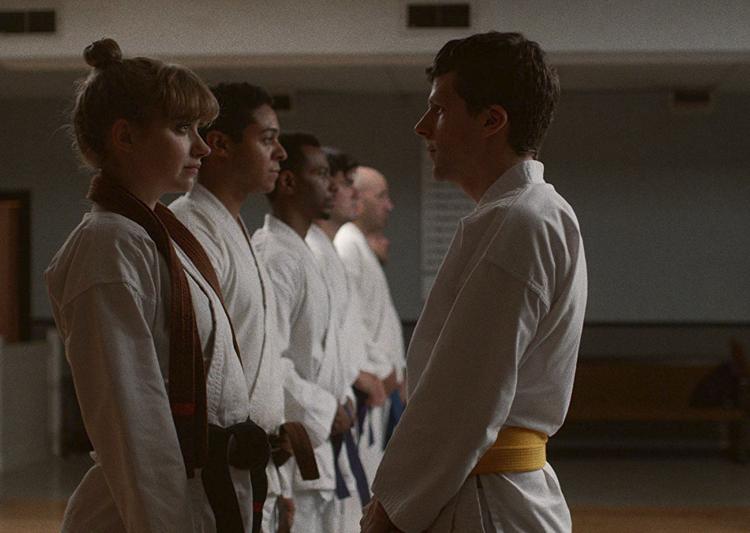 4. "The Art of Self-Defense"
Directed by Riley Stearns and starring Jesse Eisenberg, "The Art of Self-Defense" is a dark comedy that gets progressively darker The film focuses on a man named Casey who, after being mugged and almost beaten to death in the street, decides to take karate classes. As he spends more time at the dojo where he trains, Casey begins to suspect that something is seriously wrong with his sensei when Casey is invited to join in a morally twisted night course which leads him down a crazy path of different surprises.
At its core, "The Art of Self-Defense" is an exploration of masculinity. Casey is a small, quiet and non-confrontational man with a dachshund, but his sensei is a much larger, bearded man who frequently resorts to violence and isn't afraid to show off his sexism. Over the course of the film, Casey learns from his sensei and adopts some of his beliefs, but he also begins to question his sensei's actions. Casey becomes a new man, though not really the one that he set out to be.
Eisenberg's performance as Casey is by far one of the best aspects of the film. He is able to portray the complex emotions and inner conflicts of his character brilliantly. In one scene, he'll be at home playing with his little daschund and then he's punching someone in the throat in the next. Somehow, in large part due to Eisenberg's performance, it doesn't feel out of place. 
"The Art of Self-Defense" is an underrated gem that a lot of people missed this summer, and it will undoubtedly be one of my favorite films of the year.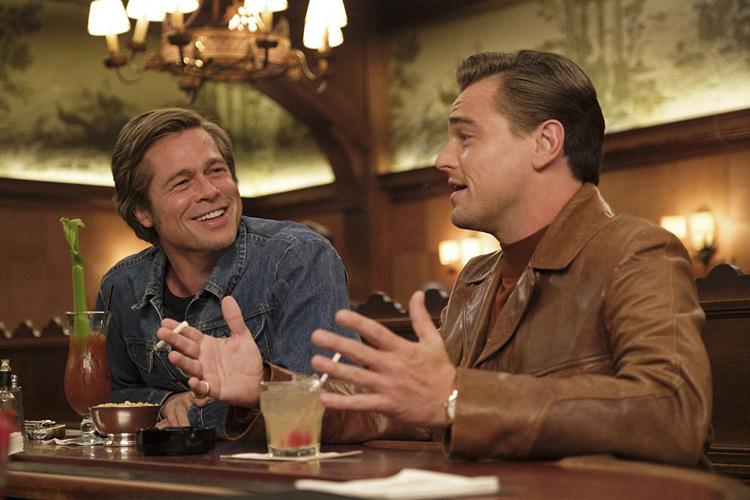 3. "Once Upon a Time in Hollywood"
The ninth feature film by the iconic director Quentin Tarantino ("Pulp Fiction," "Django Unchained") was bound to end up on this list somewhere. When compared to his other works, "Once Upon a Time in Hollywood" is a surprisingly tame film, but that doesn't mean it's lesser. In fact, I would say it's one of his best films to date. 
This film is a love letter to the classic Hollywood culture of the late 1960s Tarantino grew up on. It stars Leonardo DiCaprio and Brad Pitt as a duo of friends that have made a living in the entertainment industry. DiCaprio plays Rick Dalton, a has-been movie star who is on the final leg of his career. Pitt is Cliff Booth, Dalton's long-time friend and stuntman. 
The movie itself might not have a discernible plot to follow, but it's so beautifully crafted that you almost don't care. Tarantino took his time and managed to recreate the feel of 1960s Hollywood and translate it into something for 2019 audiences to enjoy. Every scene in this film provides something new for the audience to eat up, whether it's something as simple as watching Sharon Tate — played by Margot Robbie —  watch herself on the big screen or an adrenaline-injected scene of Booth beating to a pulp a group of murderous home-intruders.
"Once Upon a Time in Hollywood" once again proves Quentin Tarantino is one of the best directors of the past few decades. The films he makes are statements, and they're worthy of being analyzed in a class.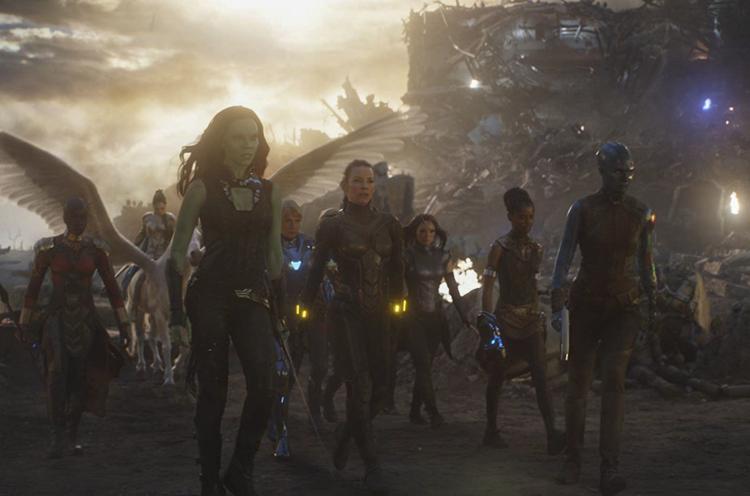 2. "Avengers: Endgame"
As you might have guessed, this is a bit of my inner fanboy coming out because I absolutely adored "Avengers: Endgame."
Containing over 23 films and stretching all the way back to 2008's "Iron Man," the Marvel Cinematic Universe is unlike anything on the big screen before. The fact that Marvel and producer Kevin Feige managed to bring all of those films and characters together into one giant culmination that is "Avengers: Endgame" is absolutely incredible. What is even more astonishing is that it worked as well as it did.
"Avengers: Endgame" provides emotional conclusions to characters that audiences around the world have fallen in love with over the past decade. On top of that, it includes plenty of well-placed and well-earned moments for fans to freak out about for years to come. 
It almost feels weird watching "Avengers: Endgame" knowing all the hard work and other films that made the movie possible and how many records it broke. As I mentioned in my initial review for the film, it's film history unfolding in front of us.
1. "Rocketman"
I grew up listening to the music of Elton John. His songs were constantly playing at home, and several of his albums continue to be on rotation whenever I listen to music. Needless to say, I was looking forward to "Rocketman."
Despite that, nothing could have prepared me for how much I would love this film. 
Similar to Freddie Mercury in last year's "Bohemian Rhapsody," "Rocketman" tells the story of how a quiet, young man becomes a musical icon. The difference between the two films, however, is that "Bohemian Rhapsody" is a biopic that features music, but "Rocketman" is a musical that just so happens to be a biopic. 
Director Dexter Fletcher uses John's classics to tell the story of the man's life. Songs like "Saturday Night's Alright for Fighting" and "Tiny Dancer" are given full musical numbers to highlight both the challenges and emotions John experienced in his life. He struggles to be enough for his parents and his lovers, and he battles depression and drug addiction, all while crafting an on-stage persona people around the globe can't get enough of. 
"Rocketman" humanizes John in a way never seen before. By presenting his story through the songs he sings, it provides an utterly breathtaking look into his life. It doesn't sugarcoat who he was, but it tells the story of his life as it happened. 
I thought I might like "Rocketman," but I never expected it to become my favorite movie of the year so far. Whether it be the wonderful cinematography by George Richmond, or the excellent performances from the entire cast — especially Taron Edgerton as the lead role — "Rocketman" never failed to provide a truly entertaining movie-going experience worthy of the name Elton John.