With exhilarating blockbusters like "Avengers: Endgame" and phenomenally executed smaller films like "Parasite," 2019 ended up being a pretty solid year to go to the movies. 
When it comes to 2020 however, audiences could be in store for something even better. In addition to major blockbuster releases like "Godzilla vs. Kong," "Black Widow" and "Mulan," this year will see the release of new films from a variety of acclaimed directors like Spike Lee, Patty Jenkins, Steven Spielberg, David Fincher, Wes Anderson and many more.
Because of this incredible mix of blockbusters and big-name directors, making this list of my top ten most anticipated films of 2020 proved to be quite the challenge. There were a lot of films, such as David Fincher's "Mank" and the Jordan Peele-produced "Candyman" sequel, that I wanted to include on this list. With that being said, I believe the films that did make the list could provide some of the best experiences at the movies this year. 
10. "Bob's Burgers: The Movie"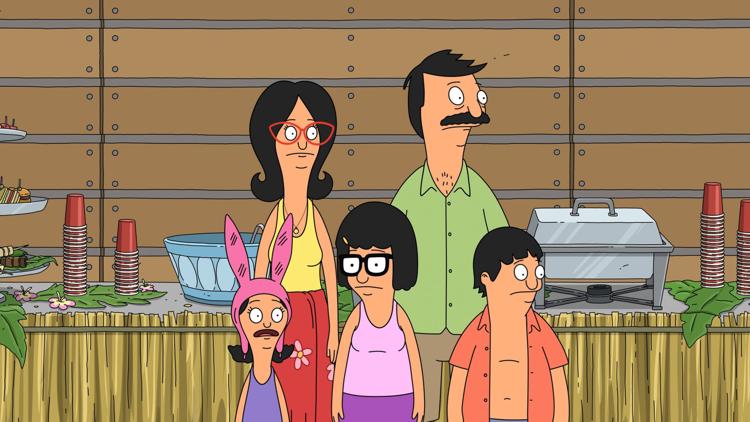 I know this might not seem like an obvious choice for this list, but I have to say that "Bob's Burgers" is one of my favorite TV shows. This weird animated series showcases the various happenings in the life of Bob Belcher and his offbeat family as they try to keep their burger restaurant afloat. It's the kind of show that never fails to surprise me with the truly outlandish directions it can go. 
The film adaptation is along the lines of how 20th Century Fox adapted "The Simpsons" into a movie in 2007, which is also getting a sequel. Additionally, "Bob's Burgers: The Movie" managed to survive Disney's purchase of Fox's film and television assets, and the film is set for a summer release on July 17, both of which hopefully signal that Disney has some confidence in this film.
There is a lot of love for these characters and this show, so how could this not be something to look forward to?
9. "The Invisible Man"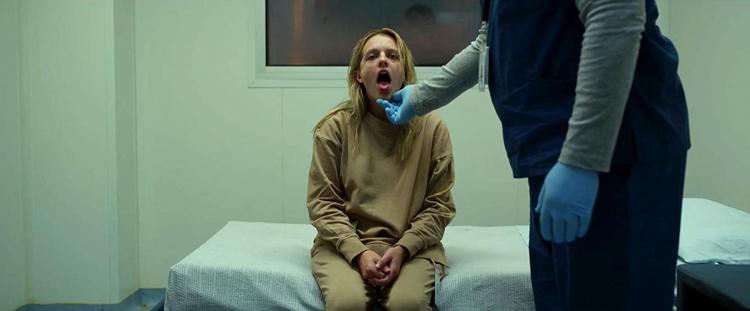 I'm a sucker for Universal's classic movie monsters. Even though 2017's "The Mummy" was a financial and critical trainwreck that pretty much ruined any chance Universal had at making their "Dark Universe" come to fruition, I'm still very much looking forward to this new "Invisible Man" film.
This adaptation of "The Invisible Man" is being directed by Leigh Whannell, who directed one of the best action films of the past few years in 2018's "Upgrade." That film was an intense and surprisingly creative action thriller. After seeing "Upgrade," I was already excited to see what Whannell would do next, and "The Invisible Man" trailer did not disappoint. He appears to be taking this classic story in an entirely new direction, choosing to make it more of an intense thriller compared to the campier traditional interpretations of the character. This new film follows a woman named Cecilia who is being stalked by an abusive ex-boyfriend. The twist, however, is that this ex is somehow entirely invisible. In turn, Cecilia finds herself in a fight for her life while also trying to prove her sanity to those around her.
I think that this is a really interesting direction to take "The Invisible Man," and the trailer for the film creates a powerful atmosphere that teases what could be a truly fantastic thriller. Let's just hope it does more justice to the franchise than "The Mummy" did. 
8. "Wonder Woman 1984"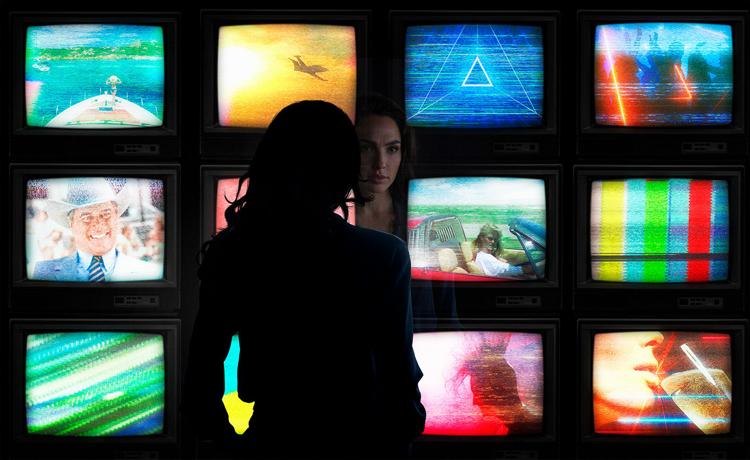 The first "Wonder Woman" film is one of the best superhero flicks to come out of DC in a while, and that's in large part due to director Patty Jenkins. The sequel sets the iconic superheroine in the 1980's United States, and it appears to be taking this story in a new direction. The trailer for the film makes it seem to be a little lighter in tone than its predecessor, which was set during World War I, but it still has the heart that made the first film so great.
Jenkins, a writer and director on the sequel, seems to be embracing more of the energy of the Wonder Woman comics. Bringing in classic characters such as Barbara Minerva (Kristen Wiig), who becomes the villain Cheetah, and the scheming businessman Maxwell Lord (Pedro Pascal) could be an excellent idea that provides fans of the character with plenty to talk about. While the state of DC films is still up in the air after the unceremonious crash of 2017's "Justice League," the studio has been on a bit of a hot streak lately with "Aquaman," "Shazam!" and "Joker," so let's hope that streak continues with "Wonder Woman 1984."
7. "A Quiet Place Part II"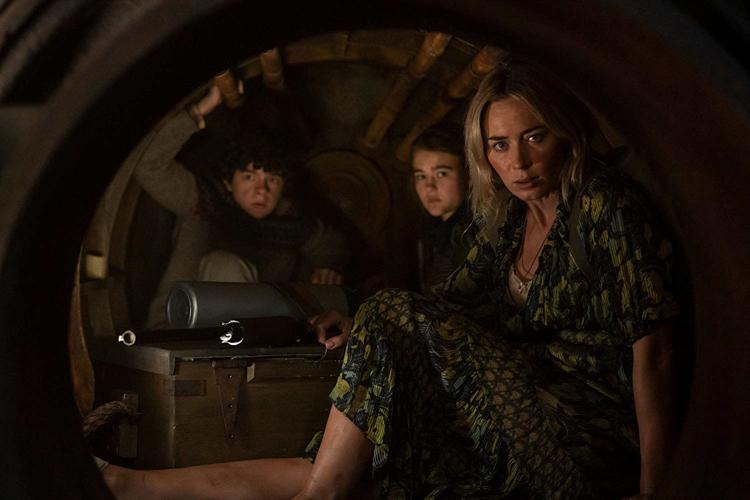 I loved "A Quiet Place," but I did not want to see a sequel to it.
I thought that the first film provided an excellent conclusion to that story, and to see it continue might risk cheapening the events and emotions of the story. However, when the trailer for the sequel was released, I was surprised that I immediately jumped on board. 
This film, which sees John Krasinski return to direct, looks like a natural follow-up to the first film that simply continues where the story left off. The vibe I got from the trailer was that "A Quiet Place Part II" isn't a traditional sequel that invents some new threat for the characters to face. It feels as if the film is just a continuation of the story. These characters are forced to leave their home and confront the dangers of the world they live in, and the film looks absolutely stunning. Plus, the addition of actors such as Cillian Murphy and Djimon Hounsou only makes me more excited to see the film.
6. "The New Mutants"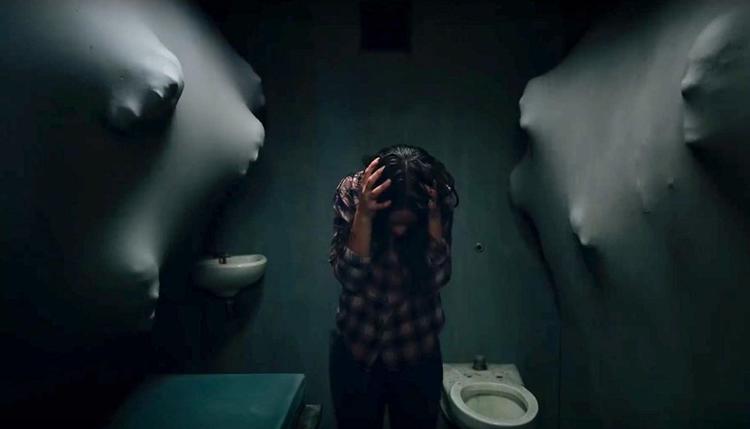 This movie was originally set for release in April 2018. The first trailer was released in October 2017. That's how long we've been waiting for this film. There are a myriad of different reasons "The New Mutants" has been pushed back, ranging from intended reshoots that never happened to Disney's acquisition of 20th Century Fox, but now it's scheduled to be released April 3.
I have no idea if this movie is going to be good. In fact, because of all of the behind the scenes drama, I actually kind of doubt it will be. I include it on this list solely because I'm incredibly curious to see what it is. This film has encountered issue after issue, and I'm just wondering how all of these problems have affected the quality of the film. It may or may not be connected to the Marvel Cinematic Universe at this point. Or it might be the last hurrah of Fox's "X-Men" franchise, which crashed and burned with "Dark Phoenix."
I'm honestly surprised this film is getting released at all. I half expected Disney to just bury it or throw it on Disney+ when it was dumped on them during the Fox acquisition, but they've apparently decided it's good enough to release theatrically. So we'll see how this goes. 
5. "Soul"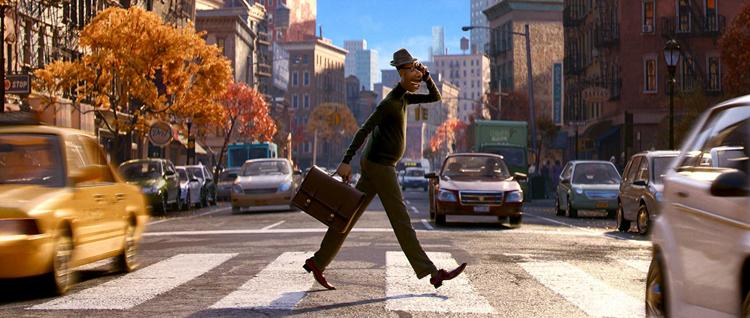 There's really not a lot to say about this movie, other than it looks like another classic Pixar film along the lines of "Inside Out," which is my favorite film of theirs.
Directed by Pete Docter ("Inside Out," "Up" and "Monsters, Inc."), the film stars Jamie Foxx and Tina Fey. Foxx voices Joe Gardner, a middle school teacher who has an immense love for jazz music. After getting in an accident that separates his soul from his body, Joe goes on an adventure that will develop his love for life.
We've only seen one trailer for this film, and it didn't really tell much about the plot, but it looks to be the same type of incredible and emotional film that we've come to expect from Pixar. And that is precisely why I included it on this list. 
4. "Eternals"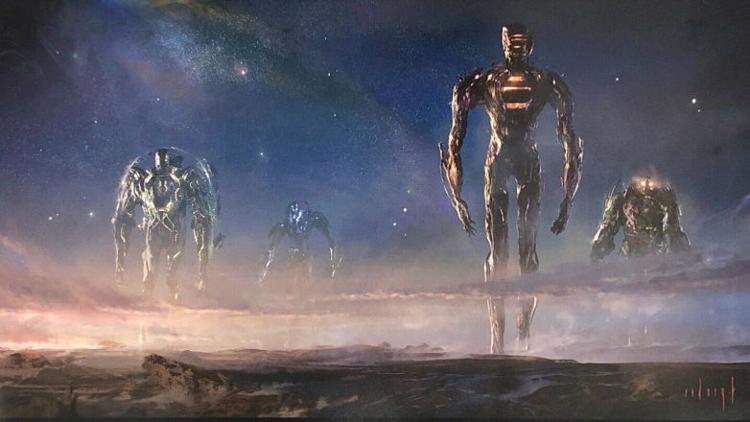 Following "Black Widow," "Eternals" is the second film being released by Marvel Studios this year, and it's arguably the most intriguing film they've produced since "Guardians of the Galaxy."
We know basically nothing about the plot of this film because these are characters that pretty much nobody, not even hardcore comic-book fans, knows anything about. Apparently the Eternals are a race of aliens that have been living on Earth for thousands of years, and this film will see them stepping out of the shadows to save the planet.
I'm not blown away by that plot, but the cast Marvel Studios has assembled for this film is nothing short of magnificent. It includes the likes of Angelina Jolie, Richard Madden, Salma Hayek, Kumail Nanjiani, Gemma Chan, Kit Harington, Brian Tyree Henry, Ma Dong-seok and many more. This film will be the first real exploration into what Marvel's game plan is following "Endgame," so I'm extremely curious and excited to see what this film turns out to be.
3. "Last Night in Soho"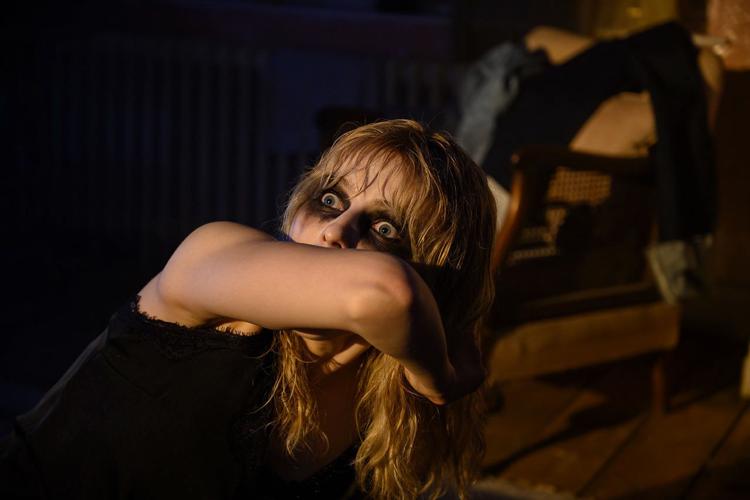 We know basically nothing about the last three films on this list, other than a little bit of story and who is involved with them.
"Last Night in Soho" makes the list almost solely because it's the latest film to come from one of my favorite directors, Edgar Wright. Wright made a name for himself with films such as "Hot Fuzz," "Scott Pilgrim vs. The World" and "Baby Driver." "Last Night in Soho" appears to be a different sort of film for him to make. Wright has described the film as a psychological horror film with an element of time travel mixed into it. 
The cast includes the likes of Anya Taylor-Joy, Matt Smith and Thomasin McKenzie, who made a name for herself playing Elsa in last year's "Jojo Rabbit." Aside from his comical take in his film "Shaun of the Dead," we have never really seen Wright tackle the horror genre before, and that's a premise I'm extremely intrigued by. I've never been disappointed by one of Wright's films before, and I expect I won't be by "Last Night in Soho."
2. "Dune"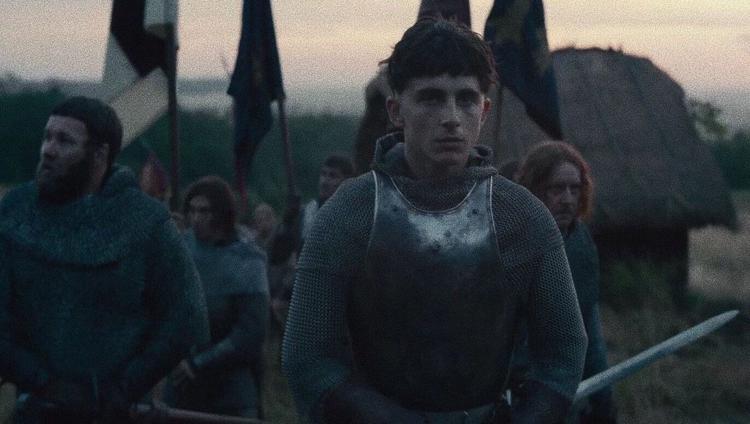 The funny thing about including this new adaptation of the classic novel "Dune" this high on my list is that I've never actually read the novel. In fact, I know very little about the specifics of what this story is about. 
However, I do often hear it compared to the likes of "Star Wars," "Lord of the Rings" and "Game of Thrones," and those are three of my favorite franchises across any entertainment medium, so it's needless to say that "Dune" is in good company.
Even if we were to ignore all of that, this film would still probably end up on this list solely because of the people involved with it. It's being directed by Denis Villeneuve, whose work on "Sicario," "Arrival" and "Blade Runner 2049" has cemented him as one of the best directors working today. The cast is an endless stream of big names that includes the likes of Timothée Chalamet, Rebecca Ferguson, Zendaya, Jason Momoa, Oscar Isaac, Dave Bautista, Josh Brolin, Javier Bardem and a million more incredible performers.
I have a feeling that "Dune" could end up being my favorite film of the year, but I guess we'll have to wait until its release in December to find out. 
1. "Tenet"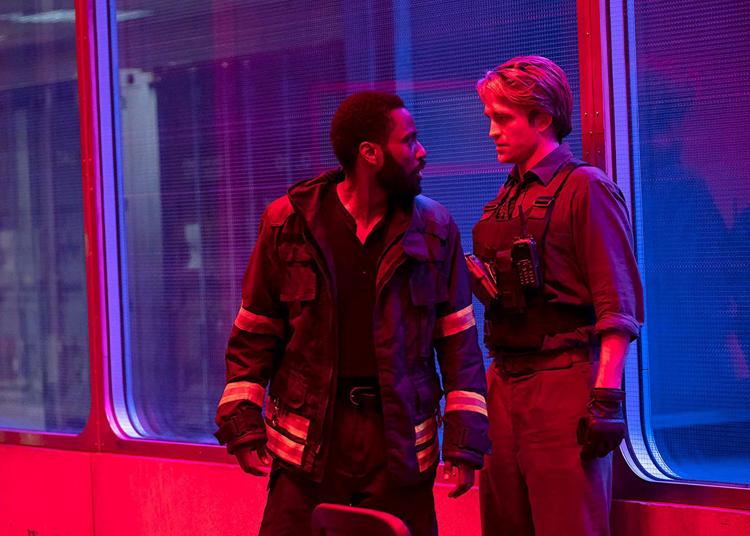 Christopher Nolan is one of the most ambitious and talented directors of the century.
He has produced several of my all-time favorite films, such as "The Prestige," "The Dark Knight" and "Inception," and "Tenet" appears to be right along the lines of what audiences have come to expect from the filmmaker. While the trailers tell us basically nothing about the plot, it appears to include the same kind of mind-bending elements seen in "Inception" and the incredibly complex storytelling that came with films like "Memento" and "Interstellar."
It looks like a Christopher Nolan film, and that's pretty much all you need to know.
As we've come to expect from Nolan's films, "Tenet" has an incredible cast. It stars John David Washington and Robert Pattinson, while Elizabeth Debicki, Aaron Taylor-Johnson, Kenneth Branagh, Michael Caine and Himesh Patel round out the rest of the supporting cast. This film appears to be exactly what we would anticipate from a filmmaker such as Nolan, and I cannot contain my excitement to see it on a screen as big as possible.