The school year is starting up again. College kids are bustling back and forth to classes and other endeavors. Some students wear color coordinated "fits," and some go for a more laid back jogger pant and T-shirt combo. Being the nosy people-watcher that I am, I had to talk to my classmates and find out what they were wearing. I also asked them an end-of-the-world scenario question: what was the one item from their closet they would grab as the world caught on fire — a fear that's always in the back of my mind for some reason.
As soon as I got to campus, I found Faith Sherrer, a University of Nebraska-Lincoln alumnus, sprawled on a couch in the Nebraska Union looking like a model off duty in white Reebok sneakers, black biker shorts from Abercrombie & Fitch and a white Comfort Colors T-shirt. If the world ended she would grab a pair of Dr. Marten boots before she left her house.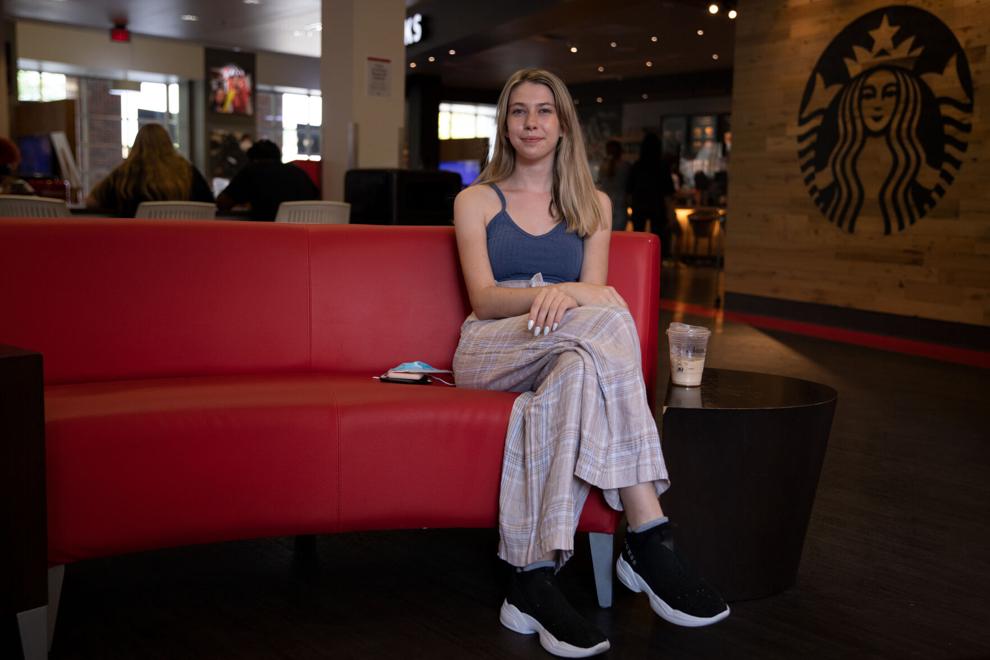 Rebecca Thomas, a freshman architecture major, was sitting on the couch next to Sherrar looking just as effortlessly trendy in black comfortable sneakers from T.J. Maxx, loose pants from Plato's Closet, a purple top also from T.J. Maxx and silver press on nails from Marshalls. She said she would grab a pair of sweatpants if the world was ending. 
"If it's the end of the world I might as well be comfy and able to move," Thomas said.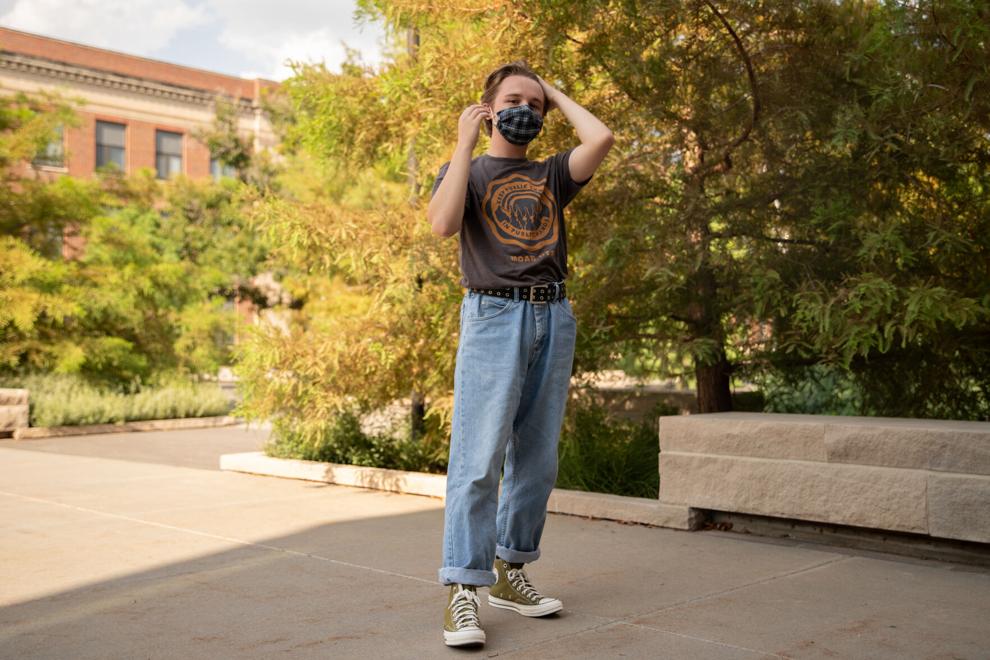 A little ways down the street at the library, Logan Berggren, a sophomore journalism and advertising and public relations double major, typed away on his computer. He looked like he was straight out of a fall magazine in brand new green Converse sneakers, jeans thrifted from Goodwill, a grayish T-shirt from a national park in Utah, a checkered Old Navy mask, a belt from Target and a small dangly cowboy earring from Etsy. If the world was ending he would bring his thrifted black and white sweater.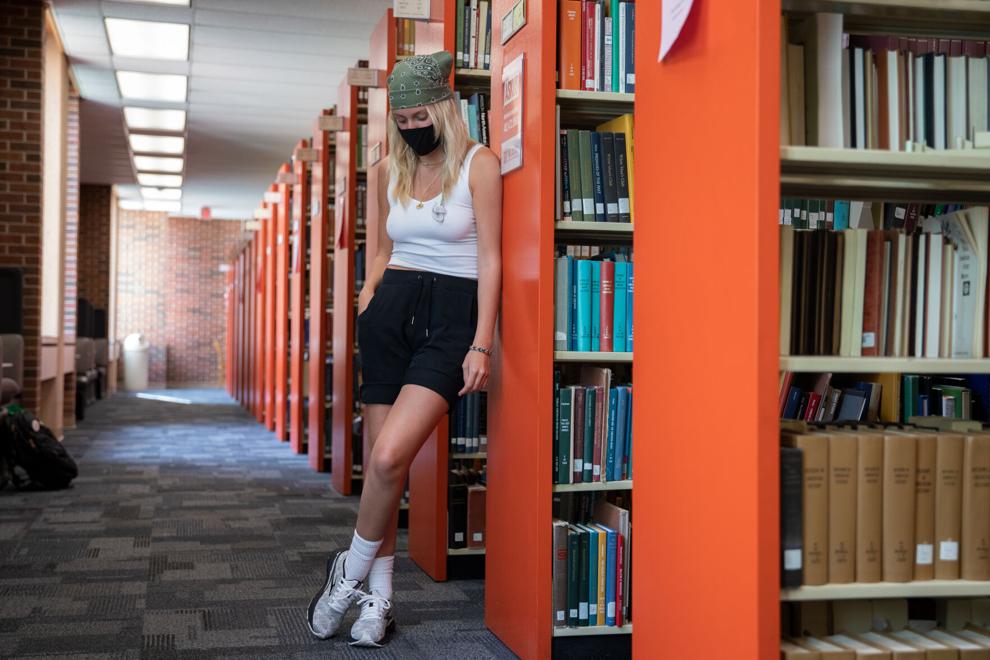 Upstairs in the library, Hope Marvin, a junior fashion merchandising major, casually leaned against a bookshelf wearing a green bandana from Target, a white top from Nouvelle Eve in downtown Omaha, black sweatpants from DICK'S that she cut into a pair of shorts, sneakers from DICK'S and socks from Target. She would snag a thrifted leather jacket that has fringe from her closet and a pair of cowboy boots if the world were to end.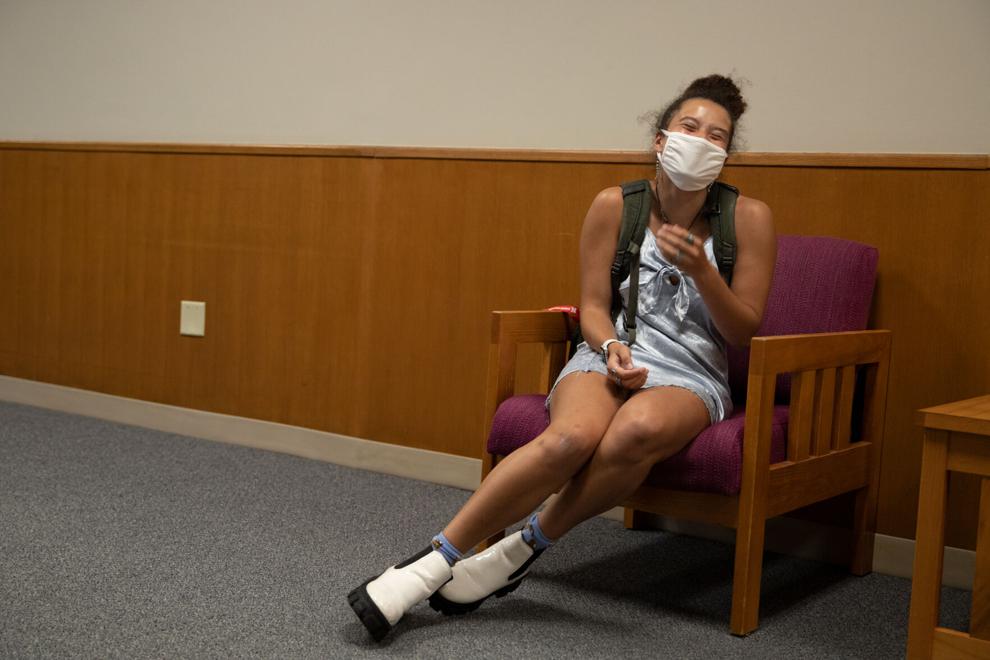 Elena Butler, a sophomore mathematics major, sped out of the building looking like she was on the way to an edgy concert in white ankle boots from Macy's, pineapple patterned socks and a blue satin dress from SHEIN. If the world were to crash and burn she'd take the white boots she was wearing with her. 
"I love these boots," Butler said. "I wear them everywhere."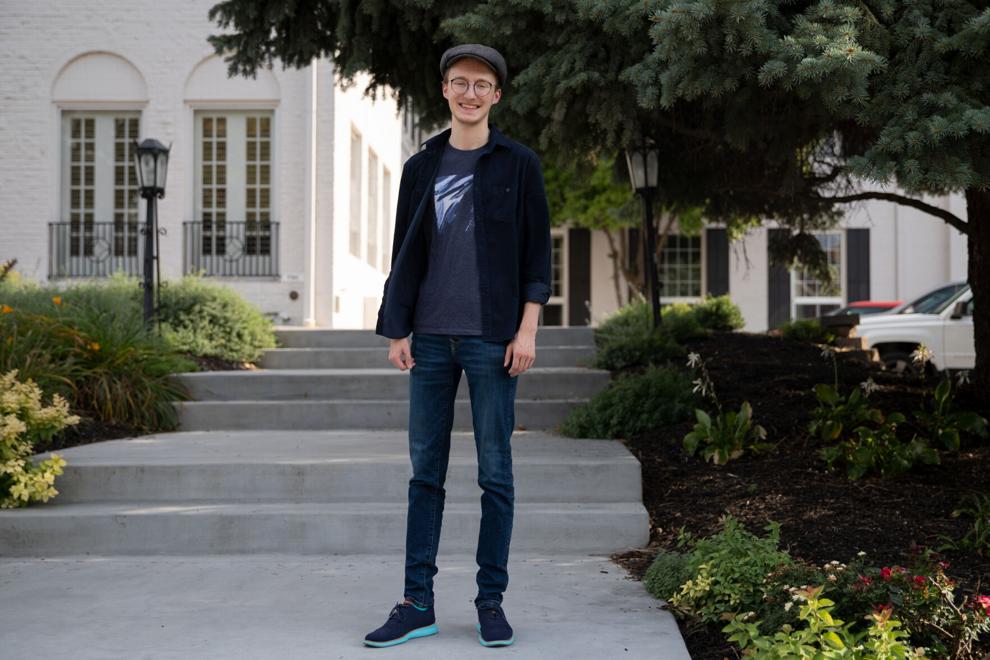 Nate Kielian, a sophomore secondary education major, was looking suave walking down Greek row in blue jeans from American Eagle, a gray shirt and a dark blue flannel from Express, dark blue sneakers from Cole Haan, a newsboy cap that was his grandfather's and Ray-Ban glasses. In his end-of-the-world to go bag, he would pack a vintage blue letterman jacket he got from an antique store in highschool.
"It's so nice," Kielian said. "It keeps me warm during the winter and is light enough that I can wear it most of the time."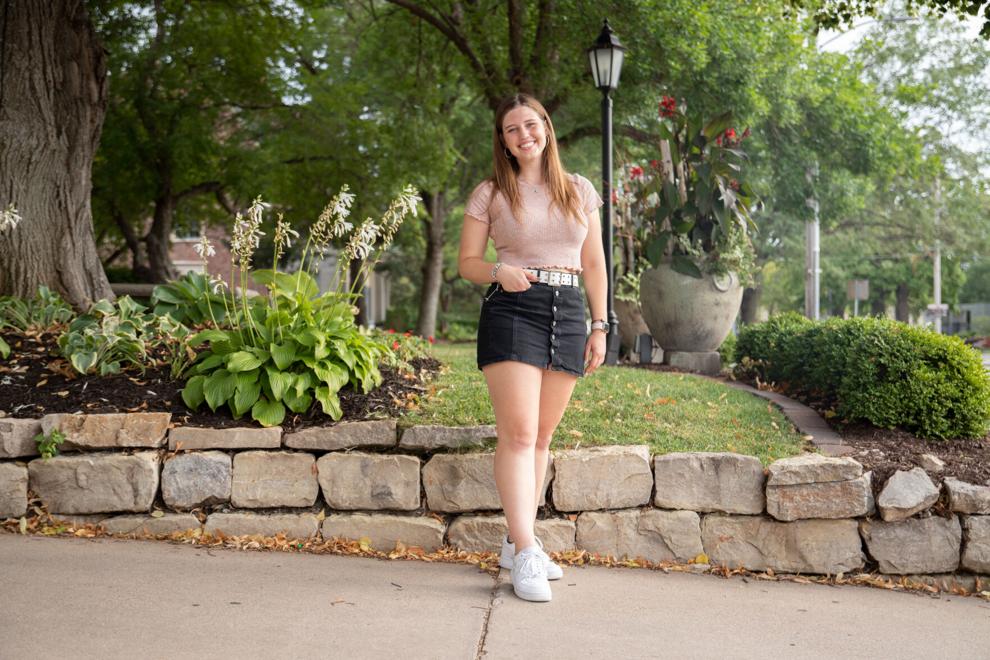 It was freshman business administration major  Claire Sobansky's birthday, and she looked hip and ready to party in a striped top and black skirt from American Eagle, a belt from Target and Nike sneakers. She would pick an oversized Husker sweatshirt to wear if the world were to end. 
"It's super comfy, and if the world was ending it would probably be cold outside,'' Sobansky said.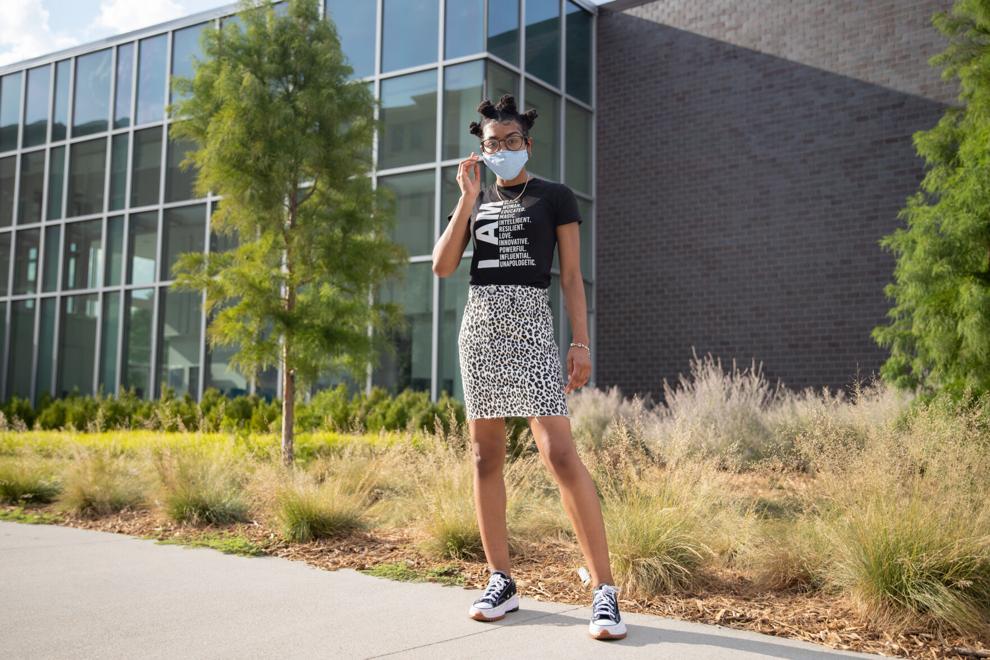 Taylor Dunn, a freshman graphic design major, sashayed to the dining hall in a cheetah print skirt from H&M, a black and white T-shirt with "I am" scripted on the front, glasses from Ray-Ban and Converse sneakers. To finish the look off, she outlined her eyebrows in purple.  If the world were to end and Dunn needed to escape from zombies or just jog to an abandoned corner store, she would take the Converse she was wearing.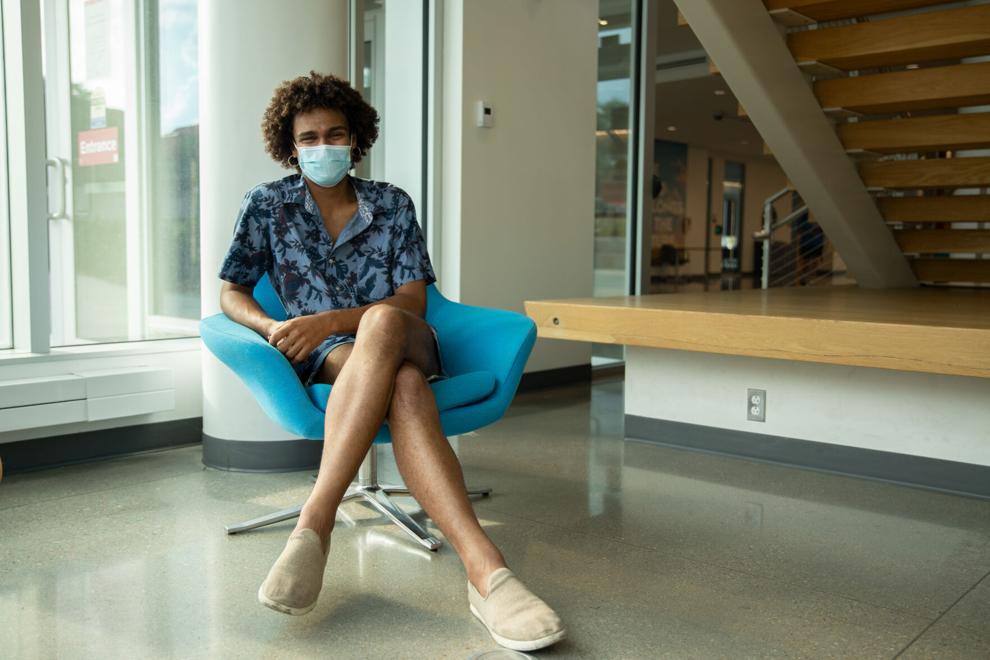 Ebben Blake, a junior emerging media arts major, sat cross legged at Willa Cather Dining Hall wearing Target jean shorts, tan Allbirds sneakers, a floral button up T-shirt blouse from Kohl's and thrifted Goodwill earrings. Blake would stomp on zombies in the end of a world situation while wearing his SYRO platform boots. 
"If I'm going to die I'm going to die looking like a bad b****," Blake said.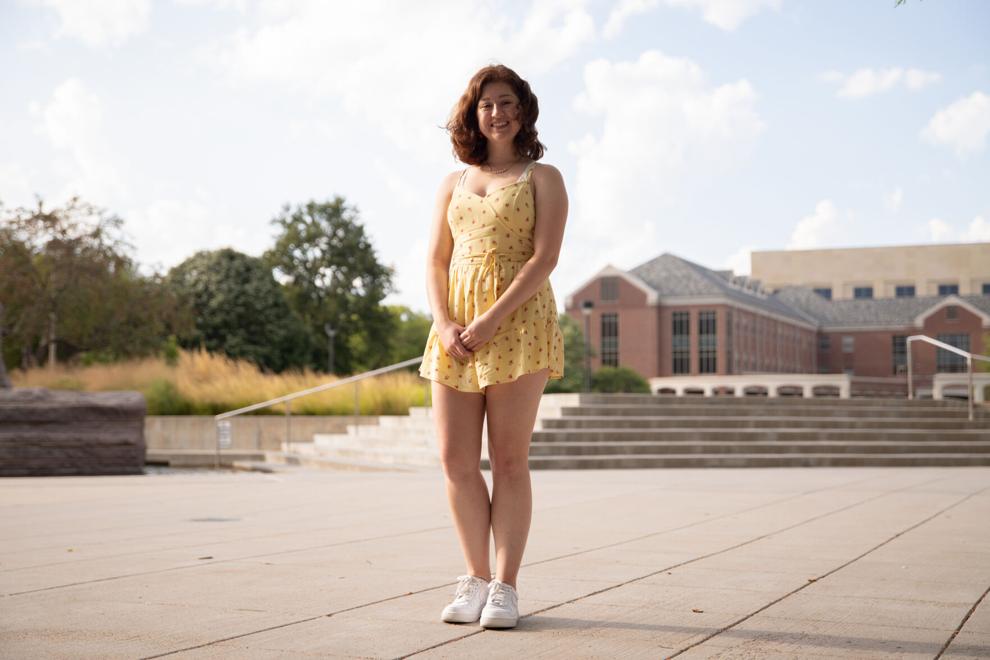 Hailey Roop, a freshman international business major, brought spring to the union in her yellow romper from Aéropostale, white Nike sneakers and small red rose earrings from Target. Roop would go for practicality if the world was ending and wear a dress. 
"It's one thing and would cover everything," Roop said. 
Whether students are escaping zombies at the end of the world or dodging pop quizzes and past due assignments, they will do so in style.