Fear, anxiety, stress and the nasty smell of an elderly person's home consumed my senses as I took my first steps into the Piper wing of Neihardt Hall, the University of Nebraska-Lincoln's isolation housing, on Friday, Sept. 11. I lugged my stuff into my room and took a second to absorb the weird smells and run-down room before breaking into tears as the emotions of the events that led up to my isolation suddenly hit me like a ton of bricks.  
After composing myself, I decided to explore the space I'd reluctantly be calling home for the next eight nights. My room consisted of two beds — one of which had a nasty brown stain — two desks, two closets, a fridge and a microwave. I walked down the hallway and stumbled upon the snack room. Each day, residents could order food via the Transact Mobile Ordering app for delivery the next day. The snack room was also open 24 hours a day, stocked with free items from the campus C-Stores that we were welcome to at any time.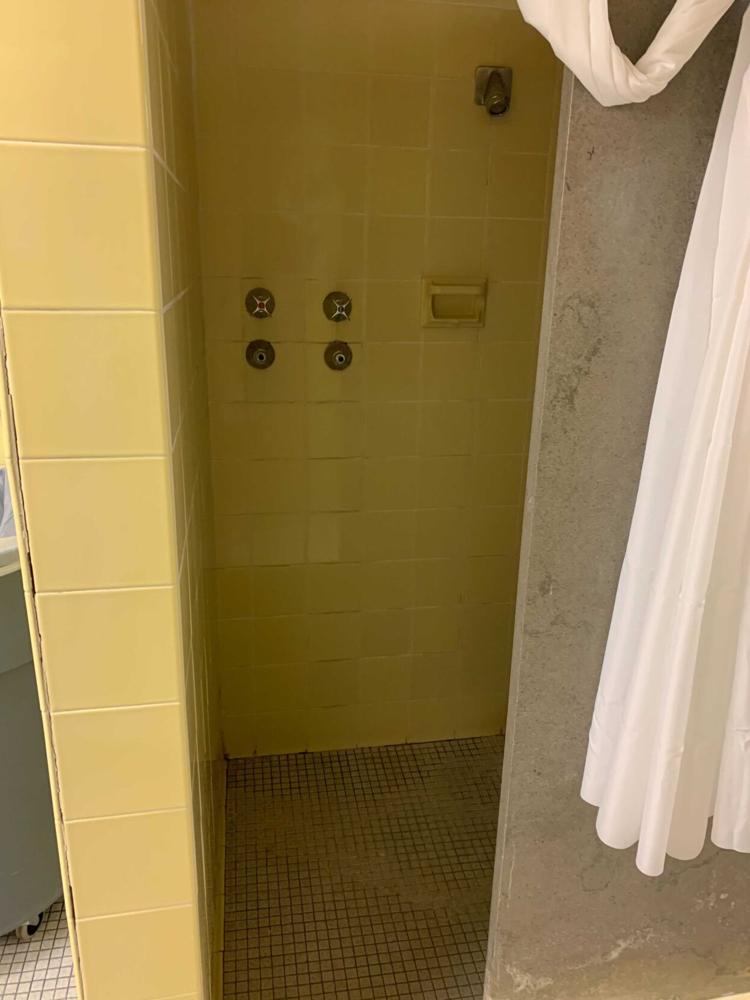 I grabbed a frozen lasagna for dinner along with water, chips and Sour Patch Kids for snacks the rest of the night. I stopped at the bathroom on the way back to my room, and surprisingly, wasn't too put off by the sight. The yellow tile walls and grey tile floor looked just as clean as any traditional dorm bathroom on campus — at least until I saw the showers. The tile walls and floors continued on into the showers and were accompanied by a moldy scent that matched the filthiness of the almost black tile and rust covered handles and shower head. I was definitely not looking forward to that shower. 
However, I did laugh as I washed my hands and saw the bathroom walls covered in signs reading "Wash your hands: how to reduce the risk of spreading germs." I chuckled to myself thinking, "Well, it's a little late for that." I then looked at the counter above the sinks and saw a small, blue basket with a sign reading "free," filled with a couple of sexual health resource packets. "Guess we're being safe about everything in quarantine," I thought as I laughed to myself again. Somehow, the basket needed to be restocked almost every day I was there. Don't ask me why.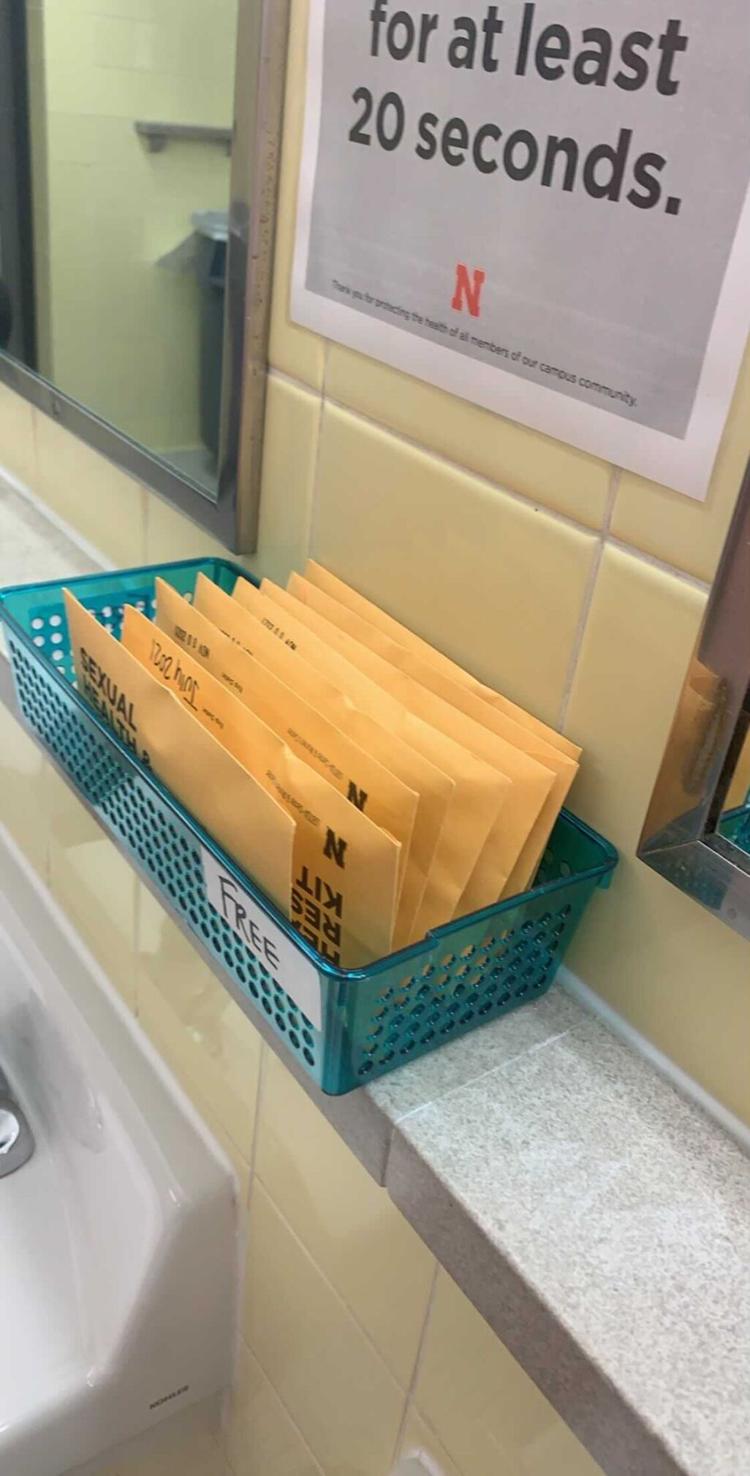 I spent the remainder of my first night in isolation setting up my room and FaceTiming my very concerned friends and family. Once the many calls concluded, I began work on my isolation project, completing the 1000-piece Star Wars puzzle my mom had coincidentally sent me the week before. And then I went to bed. I felt significantly better that night snuggling into my mattress pad and sheets I had brought from my own bedroom rather than the rough sheets provided to me. 
My days in isolation, for the most part, followed the same monotonous routine. I'd wake up and roll out of bed around 11 a.m. before proceeding to eat a Sour Patch Kid to ensure I still had my taste and smell — I always did. Then I'd go to the bathroom, brush my teeth and wash my face before settling in at one of the desks in my room for the rest of the afternoon to do homework and watch lectures. I'd FaceTime my friends and family before, during and after dinner, then I'd sit on the spare bed, watch Love Island and work on my puzzle for the rest of the night.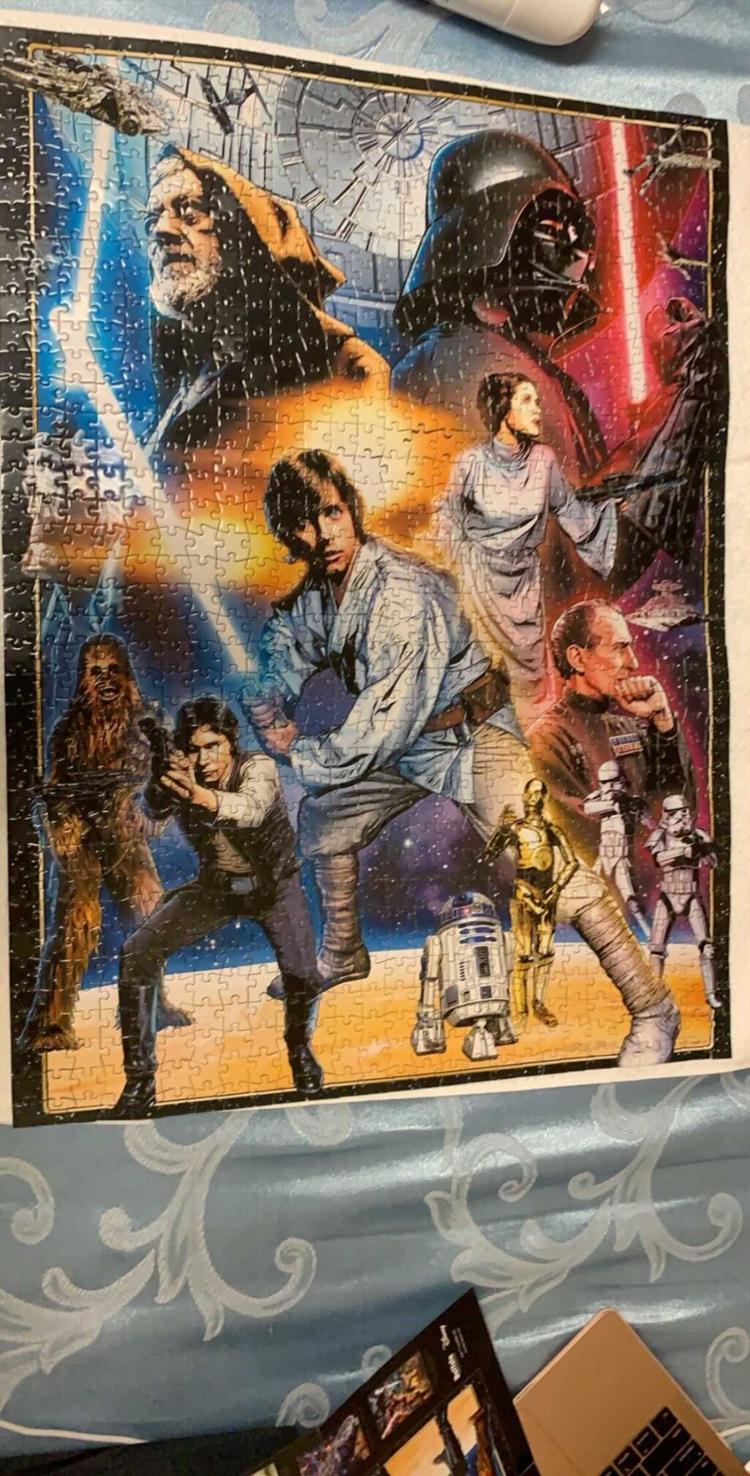 My first full day in Piper was actually kind of nice. I was able to catch up on my favorite TV shows, work on my puzzle and just relax. It was peaceful, but it didn't stay that way. The following two days weren't as fun. My symptoms got worse; I had a pounding headache, sore throat and fatigue. I spent those two days in bed hoping I would get better quickly so as to not delay my release date. Thankfully, I did. 
Beginning on Tuesday, I was basically symptom free. But I was still stuck in the rut of my routine, and that's when the loneliness really began to sink in. I felt fine physically, but felt sick of isolation food, bored out of my mind, had no motivation to do school work and as much as I love Star Wars, the fact that I couldn't piece together Luke and Leia's identical outfits was really starting to piss me off. The closer I got to going home, the more lonely I got.
I had a couple short conversations in passing with a few girls from down the hall, but for the most part my floor felt pretty empty. Residents were allowed to freely wander the halls without a mask, as you can't spread COVID-19 to someone who already has it. There was nobody watching us, and we weren't locked in the building. I was told we were allowed to go on walks around campus if we wished, but I never did, as I didn't want to even risk exposing anyone else. In fact, the building felt so open that I probably could've left and gone to class, and no one would've known. 
Eventually, Friday came and I began to get ready to leave. I packed up all my belongings and cleaned absolutely everything. That night, I put together the last piece of my puzzle and knew it was time to go home. I called University Housing to double check that I met all the requirements needed to leave: no fever for three days, improving symptoms for at least three days and at least 10 days since symptoms first began. 
I was given the OK to leave the next morning, and as I lay in bed, the feeling of freedom welling up inside me forbade me from sleeping until nearly 3 a.m. I left bright and early at 8 a.m. the next morning, and boy, did it feel good to go home. 
As much as I hated being alone and really missed showering in a clean shower, I'm very thankful those things were the worst of my COVID experience. I recognize the virus had the potential to dramatically affect my health, and I am so lucky to have had mild symptoms and recovered as quickly as possible. Regardless, this isn't an experience so many of us students should be facing. Wear your mask, wash your hands and keep yourself and, most importantly, others safe. If you feel sick, get tested.
If my extremely extroverted self can survive isolation, anyone can.