Within the last few years, there has been an international rise in the popularity of a genre of music called Korean pop or K-pop. 
K-pop is a specific class of music produced in South Korea. The genre's roots can be traced back to when social media platforms such as YouTube were created in the early 2000s. In the early years, singular Korean-born artist Psy was the prominent pop musician in South Korea until bands such as Girls' Generation and Big Bang were created a few years later. Much of the industry is situated around bands composed of all boys or all girls, and some performers debut at a mere 16 years of age. This popularity surge is largely owed to the seven-member boy group called Bangtan Sonyeondan (방탄소년단), more commonly known as BTS. 
BTS, however, is not the first Korean act to breach the Western music scene, as Psy reached worldwide infamy with his 2012 hit "Gangnam Style." However, even Psy could not reach BTS' worldwide popularity and appeal, as BTS has sold out Wembley Stadium in London twice, plans to perform in Saudi Arabia this month and plans to release at least two more albums along with their "Map of the Soul" series.
The popularity of K-pop bands continues to soar in the Western market, as BTS' popularity has paved the way for other bands to gain recognition. The girl group BLACKPINK went on tour last year, hitting several Canadian and United States venues for the first time, as did the boys in NCT 127.
Hye-Won Hwang, assistant professor of practice at the Glenn Korff School of Music at the University of Nebraska-Lincoln, wrote about gender roles, sexuality, globalization and media in K-pop dances in a paper she hopes to get published. The paper was presented at the Dance Studies Association Conference hosted at Northwestern University in August. She also believes social media played a huge part in the spread of K-pop. She referenced the fans and their role in propagating K-pop's widespread popularity through various internet communities.
"There are fandoms who have an interest in K-pop who talk about it all the time through social media, so it's hard not to hear about [the bands]," Hwang said. "Fandoms don't just stay in the United States. They're in Europe and Asia, and they talk to each other through social media."
The fans are known for spreading their bands' popularity and appeal across social media platforms. BTS' Jeon Jeongguk, for example, has the third most-liked Tweet of all time after former President Barack Obama and Ariana Grande.
Molly Sambol, a junior secondary education English major with a minor in international studies, explains that she has witnessed K-pop's growth firsthand. Sambol has known and followed the genre as a fan for approximately 5 years, mainly focusing on bands such as GOT7 and Day6.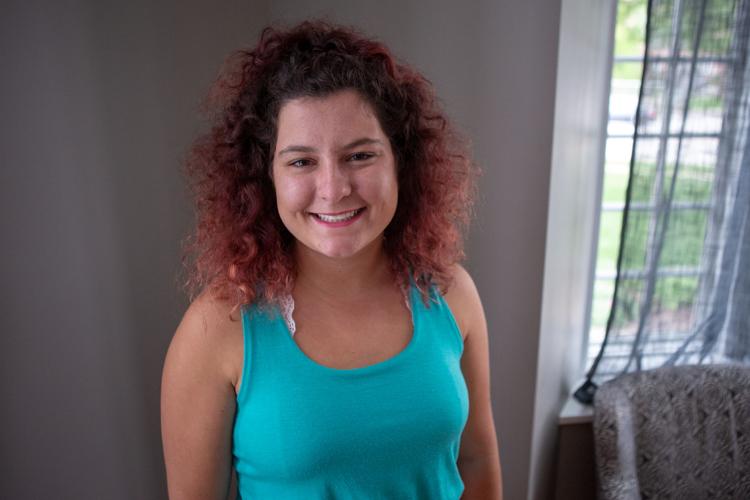 She also believes the genre's rise is owed partially to the bands' online identities.
"I feel like a lot of it is social media presence because BTS is always reaching out to fans and doing VLives, which is the live videos," Sambol said. "It's interesting to see how different BTS is even to other groups because other groups have more international members."
Another major factor in regards to K-pop's popularity spike is the way the bands are fully dedicated to their fans. Fan service varies vastly between Korean bands and their Western counterparts. As Sambol mentioned before, some Korean idols will not only host semi-weekly or weekly livestreams on the website VLive, but many will also participate in variety shows where they compete in a myriad of activities.
"American singers write music for themselves and release it for themselves — then release it for their fans. In K-pop, the music is 100% for their fans. It could be based off personal experience, but K-pop is for the fans," Sambol said.
Korean bands are also very different from traditional Western bands in their design. Most Korean bands are composed of both rappers and vocalists, and their songs will showcase both talents in a way most Western artists do not. Since most significant Western musical acts are singular people, most either rap or sing. The Western bands that are popular tend to consist of all vocalists or all rappers. 
The main difference between Western bands and Korean bands, however, is the hallmark trait of K-pop groups: choreographed dances. This not only adds to the visual appeal of the performance, but also makes K-pop bands stand out among most of the world's main artists.
K-pop has exploded in the Western market since their lyrics also stand out in stark contrast to their Western counterparts. Rather than writing about the amorous, physical love that many Western artists seem fixated on, many Korean songs are focused on bettering themselves and/or the listener. For example, BTS' song "Magic Shop" was written by its youngest member, Jeongguk, to tell fans they could find comfort and happiness through him, the band and the song. Other examples of empowering lyrics come from girl group ITZY's songs such as "DALLA DALLA" and "ICY," which both tell the listener to disregard what others say and keep walking while others keep talking.
Whether it's a refreshing lyrical take, dedication to fans or maybe just the killer dance moves, Hwang maintains that K-pop's fresh flavor will keep enticing international listeners.
"I think that in the Western music markets, people are interested in finding something new and different," Hwang said, "and [K-pop] has a different taste which interests people."