With Halloween season approaching, many spook-searching students have started to think about what costume to wear, and whether they are going out or staying in with friends. With most college students on a tight budget, spending money on a costume can be difficult to justify. Luckily, there are plenty of ideas that are both easy and budget friendly.
Here are four do-it-yourself costume ideas for this Halloween.
Nickelback
This popular rock band from the 2000s can make a great costume for Halloween, and you don't even have to dress up as lead singer Chad Kroeger. This outfit actually has nothing to do with the band, and is instead based on a cheeky pun. You'll have to invest a little money on this costume, but only around 50 cents — completely in nickels. After the nickels are obtained, you can either tape or glue them to the back of a shirt you own. In a matter of minutes, you will have a complete costume that will have your friends laughing all night long.
College Freshman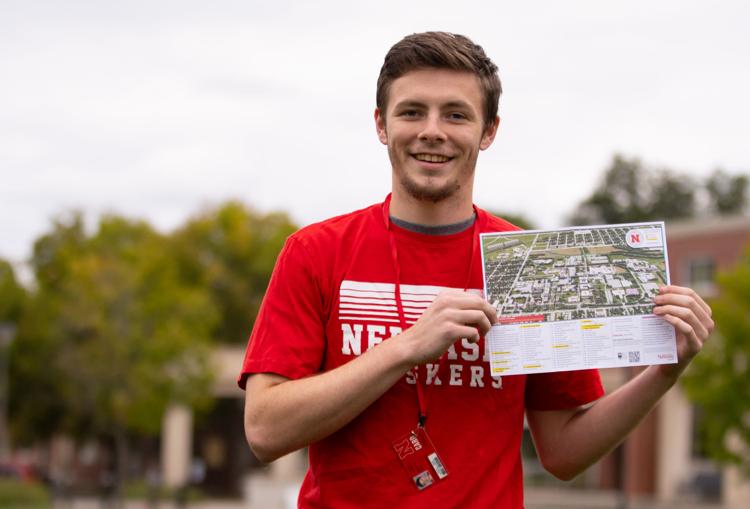 There are many characteristics that easily identify the college newbie. However, there are only a few things you will need to pull off a college freshman costume. Many freshmen are known for their naivety, especially coming to a big university like UNL. A map of campus is imperative for the outfit and can serve as a great way to meet new people — just walk up and ask someone if they know where specific buildings on campus are located. Also, one key to pointing out a freshman in a group is the signature lanyard around their neck that showcases their school ID card that lets everyone know they're a college student.
Error 404: Costume Not Found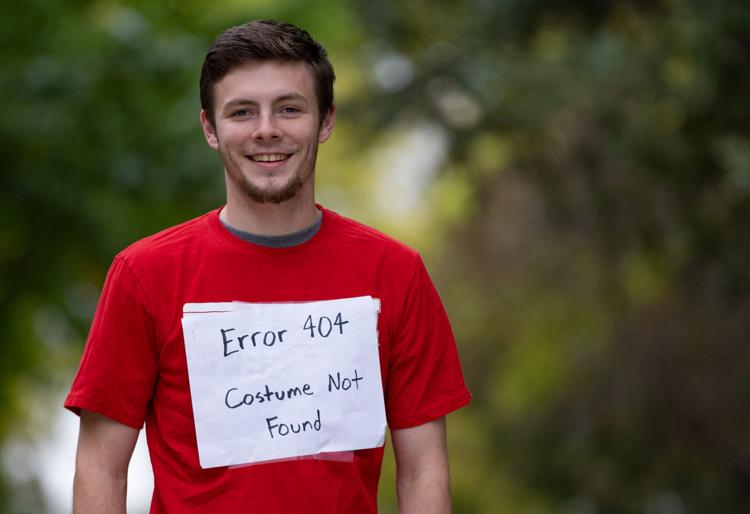 This costume is a classic for people who have no idea what they want to wear for Halloween or don't care enough to buy a costume. All you have to do for this outfit is sacrifice a plain white T-shirt and write the words "Error 404: Costume Not Found" on it. If you don't want to waste a perfectly good T-shirt, you can write it on a piece of paper and tape it to your shirt. This outfit pokes fun at web pages that don't have any content and makes for a great last-minute costume.
Smarty Pants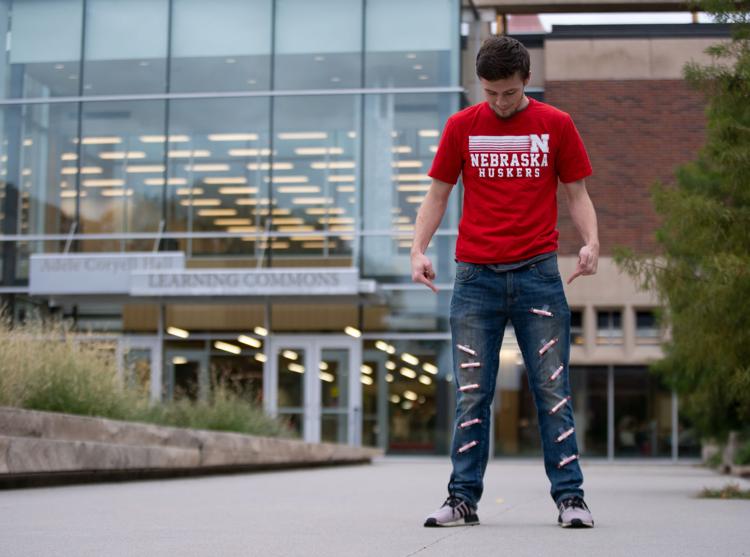 This costume is based on the candy Smarties. The candy serves as a pun for the costume, which will only cost a pack of the sugary circles. All you have to do is tape the candy to your pants, and all of a sudden, you're a "smarty pants." This outfit serves better if you bring a book or a pair of glasses to emphasize that the outfit is more than just a pun, and gives the impression that you're being a smarty pants.
Hopefully these costume ideas can be inspiration for when you have no idea what you're going to wear this Halloween. These homemade outfits provide light-hearted humor, are cost-efficient and can make you feel confident at any party.