Finding an outfit to fit your mood and your goal for the day can be difficult, especially when you're in college and trying to spend less. Buying a shirt for a single occasion can be costly and, frankly, annoying. One solution to this problem that can save your bank account while allowing you to achieve your daily outfit goals is to wear the same piece of clothing different ways.
One piece everyone should have is a button-up shirt. This clothing staple is cheap, stylish and one of the most versatile clothing pieces you can have. You can find this shirt in many different styles, colors and patterns, and you can style it in many ways. Here are my favorite ways to wear the classic button-up.
If you need to achieve a classier look for the day, wear the button-up shirt under a sweater. This will give you a more professional look, with the collar and sleeves peeking out. Layering is one of the best ways to utilize basic and versatile items in your closet without people noticing that you are wearing the same clothes. In college, being fashionable and efficient are your goals, and this is a for-sure way to achieve them.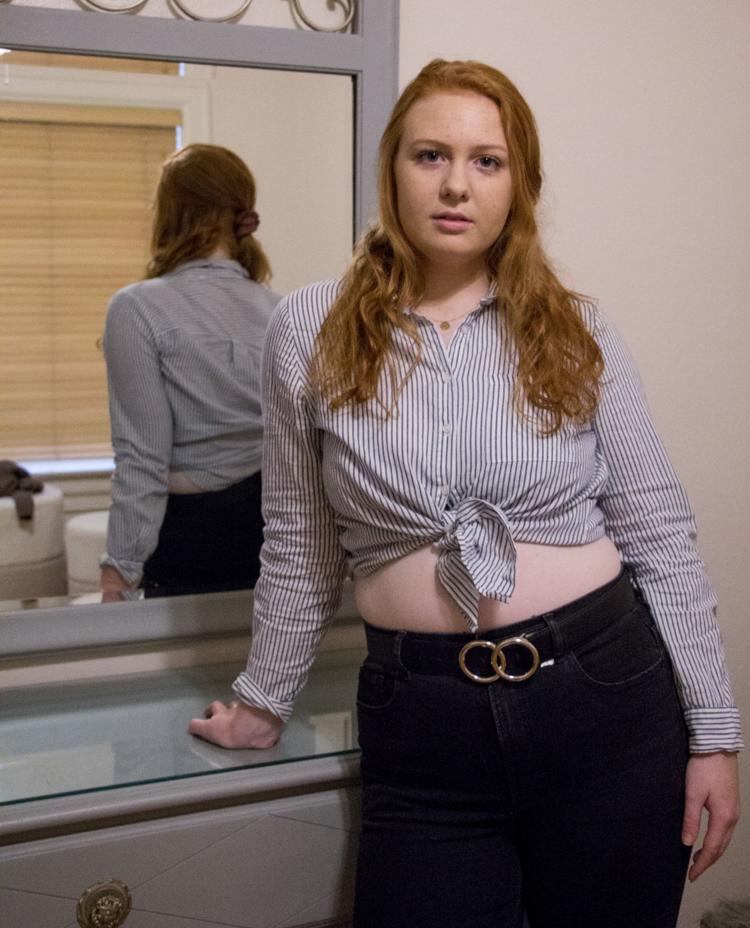 If you want a more fun and casual look, you can tie the shirt and make it a crop top that will pair perfectly with high-waisted jeans. This is a creative way to youthen the button-up shirt and wear it somewhere other than the office. It is also nice because you are in control of how cropped the shirt is, so you feel confident and comfortable sporting it.
You could also use your button-up as a cardigan and wear it over a black tank top for the ultimate relaxed-yet-fashionable look. This option is maybe a little more abstract, but it is sure to make you look chic. The contrast between the formality of the button-up shirt and its use as a casual cardigan will make for a complex outfit that people will want. Pair it with boyfriend jeans, and it will look effortlessly cool.
If you have a more laid back and chill day ahead of you, wear the shirt off the shoulder. Just unbutton the first couple buttons and pull it to one side to get a relaxed and easy look. Showing a little shoulder will also give the outfit a touch of femininity, which can aptly balance out the rigid dressiness of the shirt.
Lastly, you can wear a button-up shirt under a little black dress. Using both of these classic pieces together in one outfit will make for a head-turning, fashion-forward look. This may be considered more high fashion, but both timeless pieces coming together create a fresh new trend that will make you look ahead of the curb with your fashion-forward style. This look is useful when you need something formal but slightly avant garde.
The button-up shirt has been a staple piece in both men and women's closets because of its timelessness. But, it is time for us to have fun creating new ways to wear simple pieces. These aren't the only ways you can wear a button-up unconventionally; try to experiment with different ways to wear it, and find which one suits you and your daily mood.