Food has been known by philosophers, connoisseurs and anthropologists as one of the great equalizers of human experience. From family recipes to cultural dishes that smell like safety, food provides a basis for cultural expression and emotional ties to the past. 
With all the important roles food plays in culture, it can be difficult for college students to abandon all the comforts of home recipes for dining hall food. Luckily, the directors and curators of dining options at the University of Nebraska-Lincoln make the effort to bring diverse dining options to all their students from all backgrounds. 
According to Dave Annis, director of Dining Services at UNL, the staff is serious about providing diverse dining options. They work to utilize homemade recipes as viable options at each dining hall. 
"While some of the food we serve may be unfamiliar to some of our students, everything we make is home cooking to someone," Annis said. "A lot of the food we serve comes from our staff; we have a very diverse staff with diverse culinary backgrounds and we like to make use of that." 
A meal made for four people is generally a challenge to produce for hundreds of students. Providing authentic meals of good quality can be made even more difficult by how obtainable certain ingredients are and how complex the recipe directions are. According to Annis, the cooking staff has to take all these factors into account in order to provide food that is as similar to an original home recipe as possible. 
"We look at a recipe that's made for, say, eight [people], and we will figure out the flavor profile and what it's supposed to taste like and then we expand it," Annis said. "Expanding recipes can be a funny business." 
With any campus, there are students with a myriad of dietary needs. According to Pam Edwards, the assistant director of Dining Services, UNL Dining Services accounts for the different cultural restrictions, such as kosher and halal, that students practice.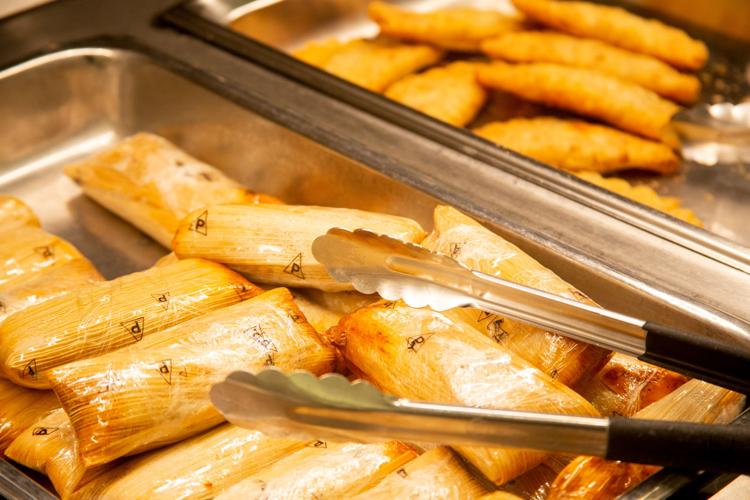 While UNL doesn't have the means to provide authentically kosher kitchens for students, Edwards said the school works to accommodate students with any number of dietary restrictions, health or culture-related. 
"If someone is kosher, we try to meet those needs as best as we can. We also have various halal selections for students," Edwards said. "As far as allergies, we meet with students on a personal basis to meet their needs."
Both Annis and Edwards agree that the most important aspect of curating a diverse menu for students is communication between those cooking the food and those consuming it. 
"We want students to please come and talk to us, and feel free with any of the managers at the dining halls," Edwards said. "It's a very open-door policy for all of our students. We have great folks in our kitchens that want to make the best for everyone."
This article is part of a series on diversity. For the complete list, read the introduction.