For eight years, registered dietitian Amber Pankonin has been spreading healthy recipes and eating habits through her social media accounts and her website, Stirlist. Despite her many responsibilities, Pankonin still felt like she could do more to spread the word about healthy eating, which inspired her to start photographing her nutritious concoctions.
While Pankonin doesn't have any formal education in photography, she has taken private classes and workshops to improve her skills. In addition, she is attending culinary school at Great Plains Culinary Institute in order to produce photo-worthy dishes. She said she doesn't typically use methods other food photographers might use, such as adding glue to milk to make it whiter. She tries to stay as natural as possible when it comes to the food. 
"I don't use a lot of the tricks that you might see online or hear about," Pankonin said, "because I really want to show food in its natural state ... I try to just do what I think looks best, what looks natural."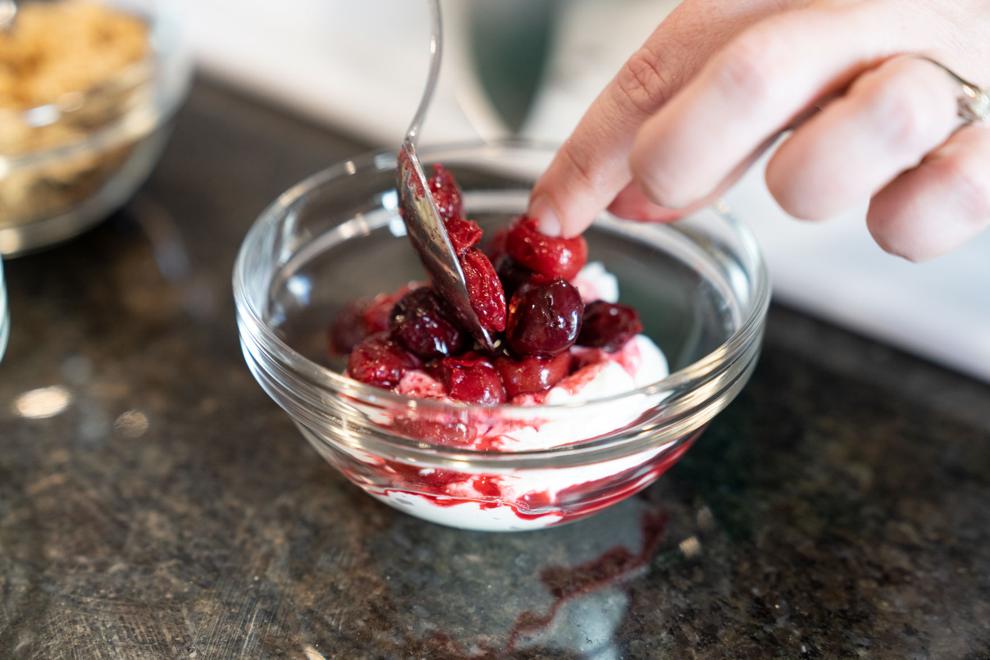 Pankonin puts more than five hours into creating each piece. Throughout the rigorous process, she said editing is the most therapeutic for her, while styling can be the most challenging. 
"The styling piece is probably the trickiest," Pankonin said, "because you may think, 'Oh, this will work' ahead of time and then you get in there and you see what it looks like on camera and you realize, 'Oh I don't like that at all.' So then you might have to switch gears a little bit. Whether you're tweaking the lighting, you're tweaking the plate, you're tweaking items on the food or varnishes on the food — that's probably the hardest part."
With so many diet trends on social media today, Pankonin said she hopes registered dietitians can use social media platforms to educate people on reaching their goals in a healthy manner. Since 2013, Pankonin has been teaching off and on as an adjunct professor in the nutrition department at the University of Nebraska-Lincoln. Because of this, she said she feels a particular sympathy for college students today.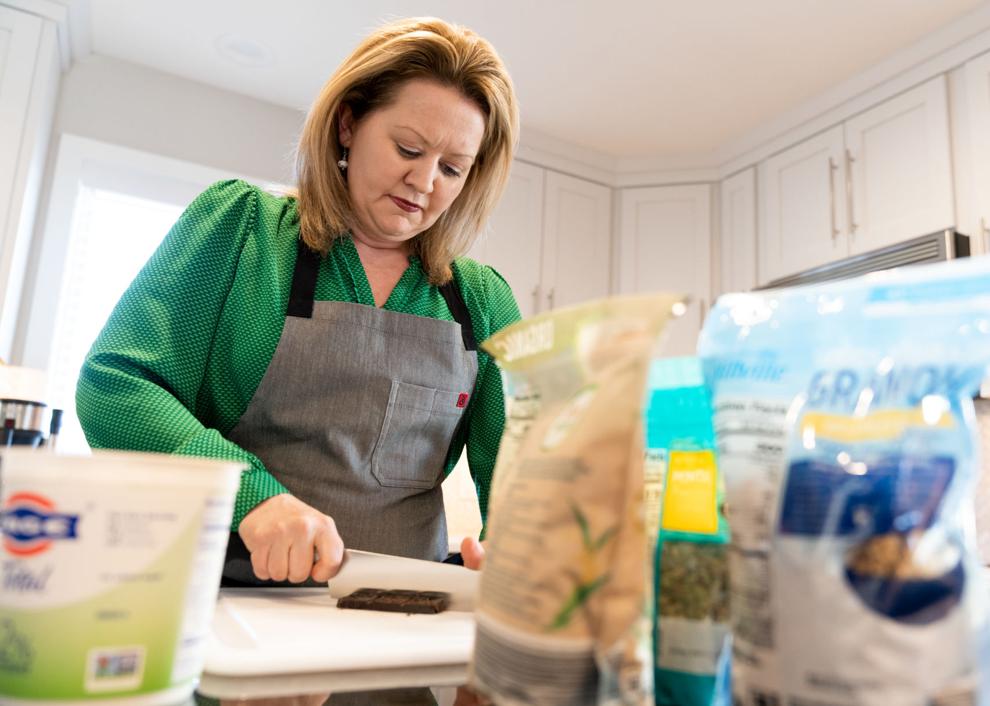 "There's already enough pressure on the students right now, and I think if you're going to put additional pressure on yourself in terms of bad diets or body expectations, that really doesn't set you up for success," Pankonin said.
Many of Pankonin's peers in the food photography industry believe Pankonin's use of social media is a great way to share health tips. Tiffany Verzal, a colleague of Pankonin and owner of V2 Content, a video production company based in Lincoln, said Pankonin's social media accounts make a positive impact on others. 
"I think that Amber's real-life approach gives people the tools, and thus confidence to make healthy food choices without feeling guilt or shame about what they choose to eat. Amber makes anyone feel like they can make better, healthy choices without having to give up a certain food," she said.
Pankonin encourages students to ease the pressure on themselves and follow people on social media who promote body positivity and reinforce their audience to be healthy both mentally and physically. 
"This is a very unique time in a student's life where they're listening to a lot of voices, and you have to start thinking about, 'Who are the voices I really want to pay attention to and who do I need to drown out?' And again, I think we need to drown out those voices that are inducing the feeling of guilt and shame," Pankonin said.