As a part of our initiative called Curious Cornhuskers, an anonymous reader asked the Daily Nebraskan, "Will there be a campuswide Halloween party? Why or why not?" 
For University of Nebraska-Lincoln students, there will not be a campus-wide Halloween party. However, The Daily Nebraskan compiled a list of Halloween-themed events on campus and around Lincoln to satisfy any hankering for a spooky shindig.   
Lincoln Police Department Trunk or Treat, Oct. 21, Lancaster Event Center, 4 p.m.
Nebraska State Patrol, Lancaster County Sheriff's Office, UNL Police Department and Lincoln Fire & Rescue will serve candy to children out of their supernaturally decorated cruisers. Along with many other family activities, this is a likely hit for any families looking to have a fun, Halloween-themed night. 
Fossil Night Trick or Treat, Oct. 24, Morrill Hall, 5 p.m.
Looking for an activity that can be engaging and also educational? Morrill Hall will host activities such as trick-or-treating, virtual reality games, digging boxes and opportunities for attendees to learn about fossils from UNL's paleontology researchers. Costumes are encouraged; however, masks or costumes that obstruct the view of the face are not allowed. 
Night of the Living Drag Show, Oct. 25, Nebraska Union Centennial Room, 8 p.m.
The LGBTQA Resource Center will host its "Night of the Living Drag" fall drag show in the Nebraska Union Centennial Room. The show will feature a fashion show and a lip sync battle. The event is free, but tipping the performers is encouraged. 
Halloween Party with Vintage Youth, The Low Set and Could Be Cursed, Oct. 26, 1867 Bar, 7 p.m.
Lincoln's 1867 Bar will host a Halloween costume party with performances by Vintage Youth, The Low Set and Could Be Cursed. The party and show are $5, and it is a 21+ event. Doors to the venue open at 7 p.m. with music beginning at 8 p.m.
The Battle of Actium, Oct. 31, Nebraska Union Green Space, 4 p.m.
Students can join the Department of Classics and Religious Studies' live battle reenactment of the Battle of Actium on the Nebraska Union Greenspace. The battle reenactment is a tradition the department has been putting on for the past six years. Anyone can join the battle, and costumes are encouraged. After the battle, there will be a costume party for the college students in the Union which will include food and drinks.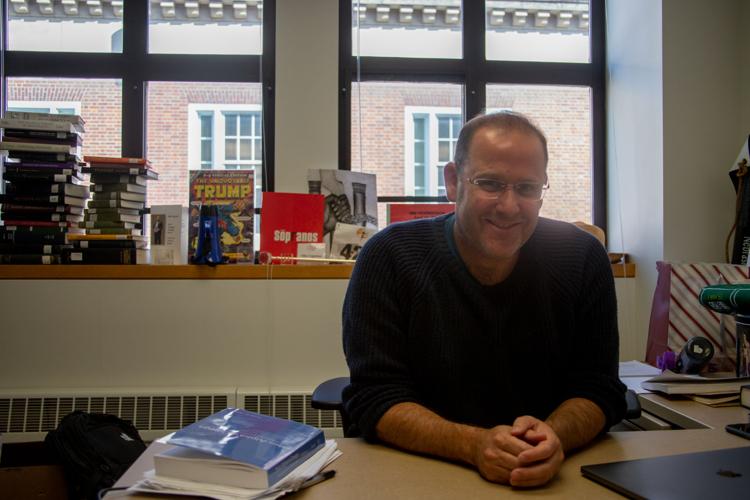 Halloween Party, Oct. 31, Craft Axe Throwing, 4 p.m.
If Lincolnites find that Party City's prop pirate swords and faux bloody knives are lacking a certain sharpness, they can stop by Craft Axe Throwing's Halloween Party for a chance to impale something of their own — even if it is just a wooden target. The event features a costume contest, games, prizes and more all encompassed in a temple of flinging hatchets located on 1821 N St.