I know the struggle well. It's morning, and you're laying in bed on Instagram, scrolling past beautifully put together outfit after beautifully put together outfit draped over wealthy celebrities. You're trying to find something to wear, but this Instagram scrolling just isn't helping. There's no way you have anything remotely the same in your closet, and you definitely don't have enough money to go out and quickly buy a Chanel jumpsuit or a Fendi jacket. 
The best solution is to find cheaper recreations of these celebrity looks. However, with the large amount of online shops filled with so many styles of clothing, it's tricky to find cheap, quality dupes. Never fear, though, I am here. 
To help everyone out, I researched stylish celebrities and their cute outfits. I then came up with a list of the best looks I could find and affordable matching pieces that you can purchase so that you can look like a Silicon Valley native. You can thank me later. 
A Megan Fox cobblestone sidewalk inspired look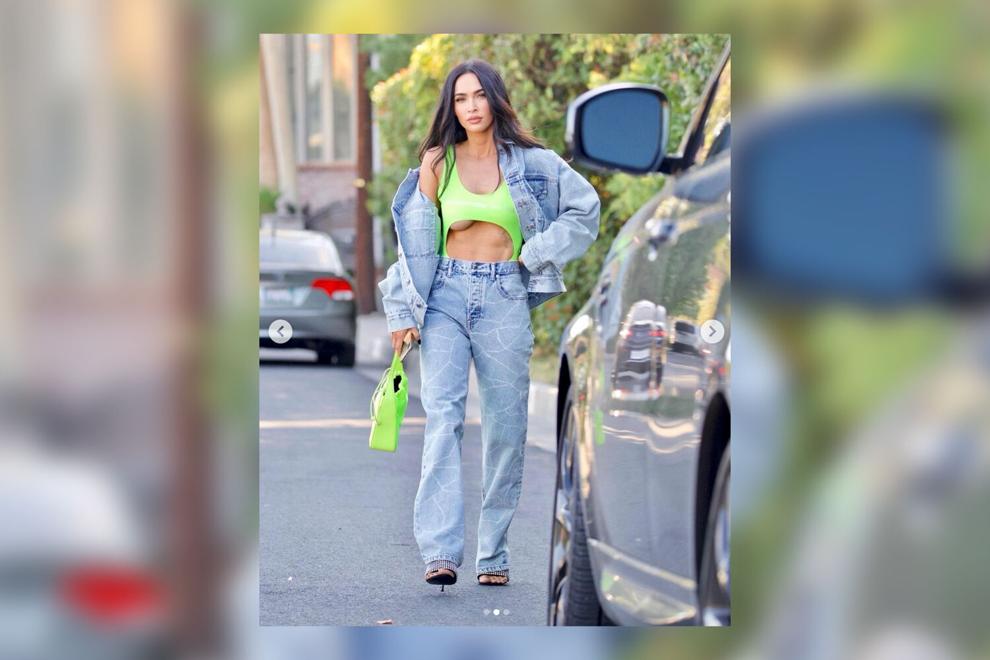 Megan Fox always knows how to dress. She also knows how to stand out while blending in. From afar, this outfit is striking with a neon bodysuit, but the closer you get, the more it starts to resemble a cobblestone street. Before you know it, you don't know where her legs end and the sidewalk starts. 
In other words, this outfit is a great hack for looking tall if you're short. 
To recreate this look you'll need a neon green swimsuit — in lieu of the cutout bodysuit Fox rocks — that you will layer under blue jeans with a cobbled pattern and a blue jean jacket. You can accessorize with a neon green bag and black high heels. 
This is an effortless outfit you can wear to get coffee or run errands. I don't think it's really a going-to-class ensemble just because of the heels, but if you're bold and you don't have far to walk, I'd say go for it. 
A better made Kylie Swim swimsuit dupe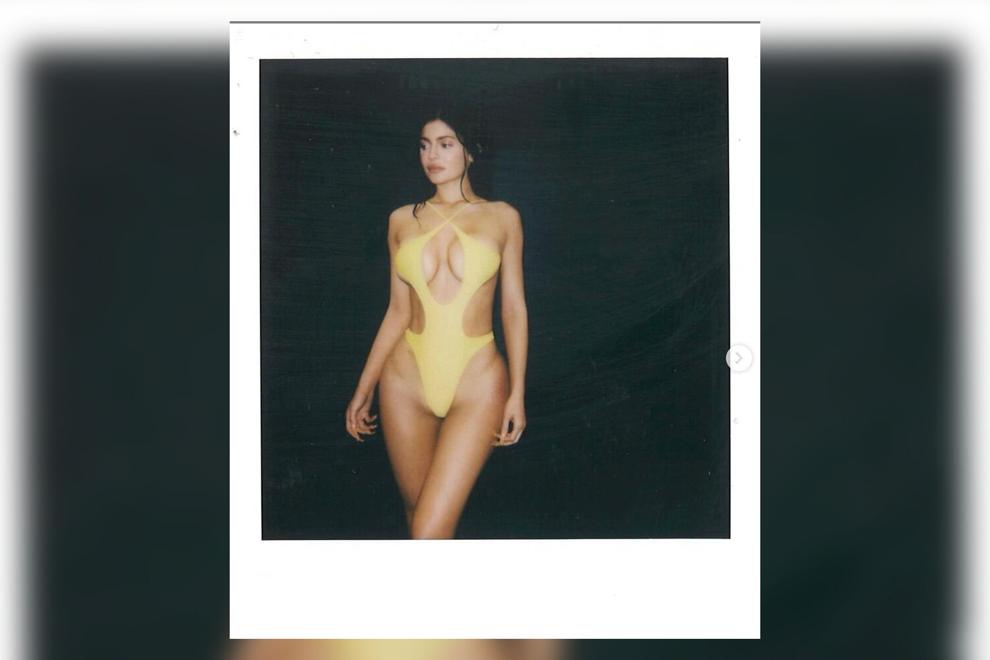 I know you all saw the poorly made Kylie swimsuits swimming all over TikTok. They were pricey, thin and looked nothing like the pictures online. Not even a pool noodle could keep these swimmies afloat in the swimwear market. Thankfully, cheaper swimsuit dupes exist. 
I found a look-alike swimsuit similar to the yellow Kylie swimsuit. It's a more muted yellow, but it's just as strappy and probably better quality. 
You could also take any swimsuit you currently have and cut pieces out to make it somehow resemble the Kylie swimmie. However, it would probably be a good idea to get someone who's crafty with a sewing needle to finish the edges of the suit so nothing falls apart. There's nothing worse than standing up in slow motion out of the pool only to realize your swimsuit didn't follow. 
An Emma Chamberlain outfit made for the front page of a magazine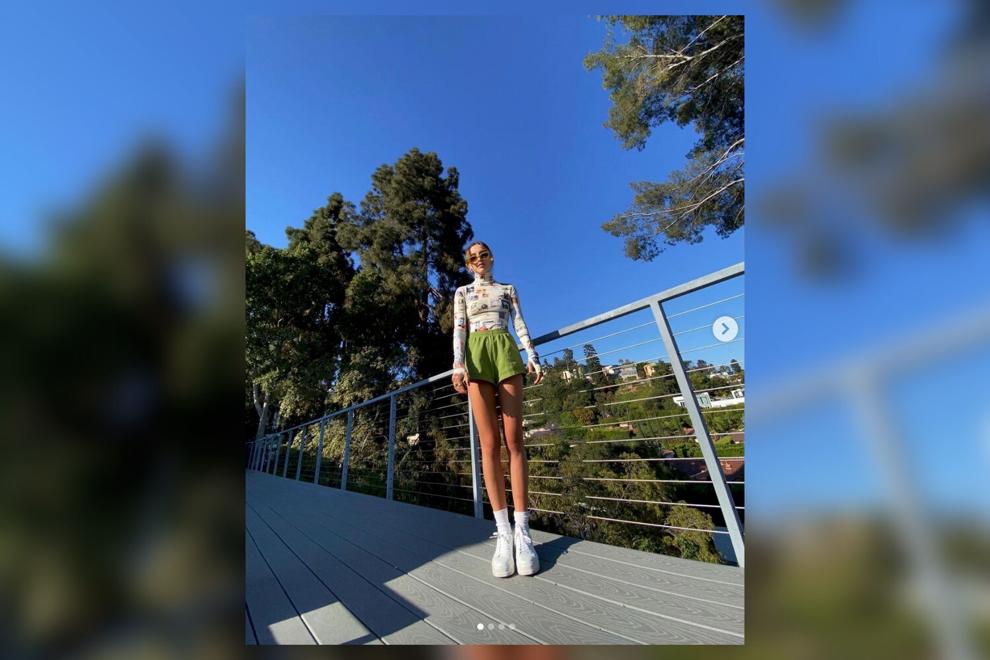 If you're running late in the morning and don't have a chance to read the newspaper, take a page from Emma Chamberlain's book and wear a newspaper instead. 
To copy her look, you'll need a newspaper print turtleneck, green shorts, white crew socks, white sneakers and a pair of very light blue sunglasses to shield your eyes from the paparazzi. 
I definitely recommend this outfit if you're a journalism student and want some brownie points in a journalism class. Just sit in the front row, and your professor will be the one asking you all the questions instead.  
Alissa Violet's simple look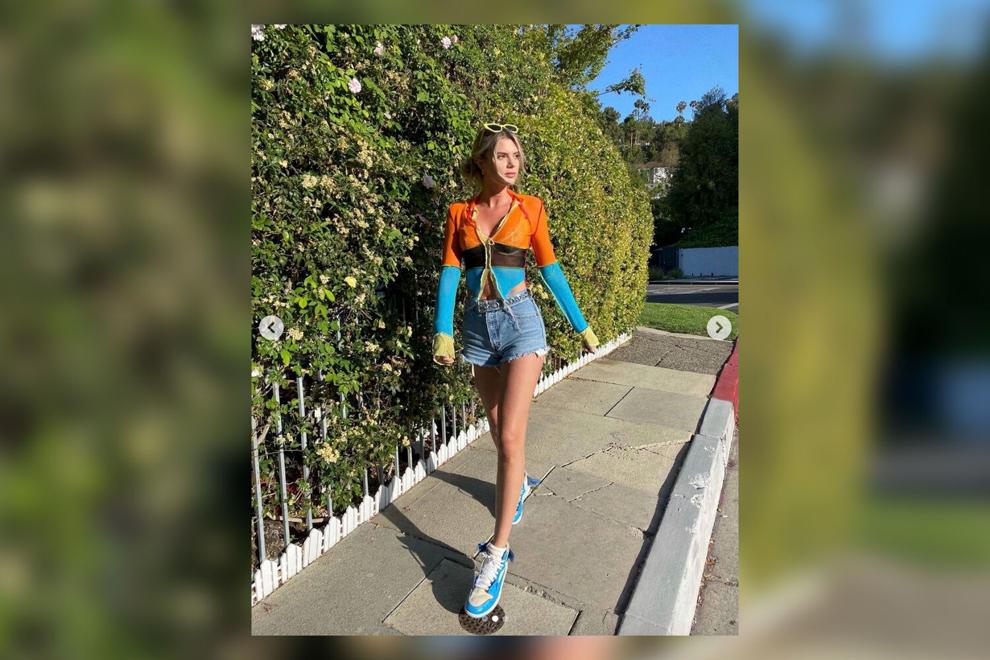 Patchwork, butterfly-closed tops have been a trendy thing to wear for the past two years. Alissa Violet jumped on the bandwagon with this simple streetwear outfit. 
To look just like Violet — and still have money leftover to buy a bagel sandwich for lunch — purchase this patchwork mesh top, these blue jean shorts, this clear belt, these blue Nikes and these yellow sunglasses. Those shoes only come in men's sizes. Men's shoes usually run about one-and-a-half sizes bigger than women's shoes, so just add one-and-a-half from your women's shoe size and you're all set to walk around.
This outfit is so simple, yet so cute. While you might have to layer a long, heavy coat over it now since it's cool outside, I could definitely see someone wearing this look to class or a coffee shop study date. 
Alexandra Cooper's outfit that eats men for breakfast 
It can't be an article about famous people's outfits without the father herself, Alexandra Cooper. While she normally wears sweatsuits, she also dresses up in hot outfits. 
For this look you'll need a crochet top, oversized tan blazer, high-waisted blue jeans and transparent heels.
Wear this outfit to go pick up your boyfriend from the airport or take your extra fluffy dog to the groomer. Also, make sure you have a bag of Flamin' Hot Cheetos in one blazer pocket as you stare threateningly at any men that look your way — including your own boyfriend that you just picked up from his private jet. 
Timothée Chalamet's outfit isn't a snack, but a main course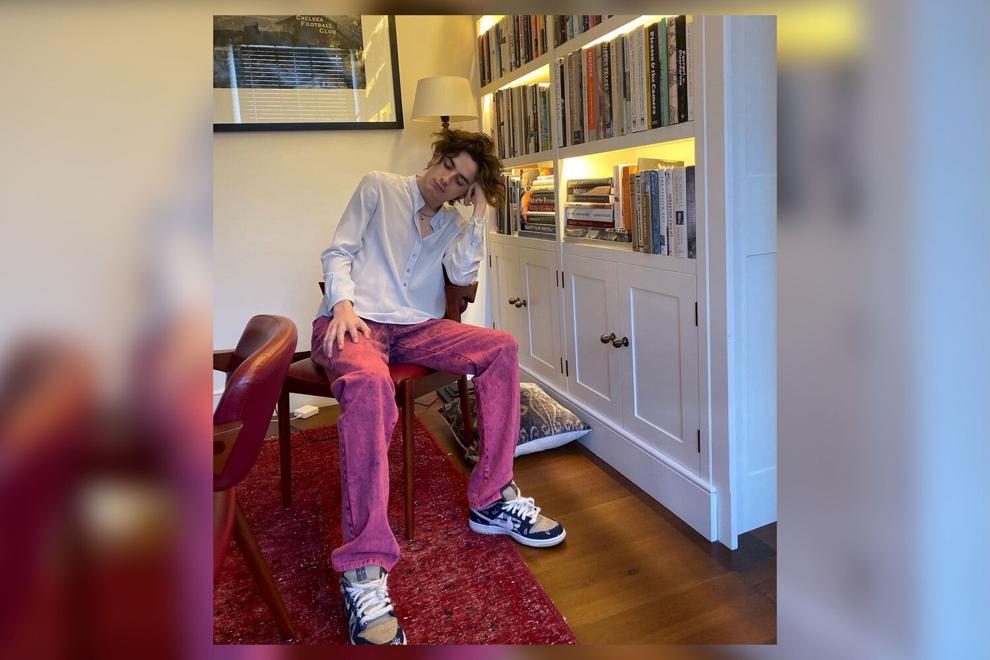 Finally, a look inspired by Timothée Chalamet. This man is so swoonable, it's hard to look at his outfits without being distracted by his perfectly chiseled face. 
If you want to adopt some of this chisel into your own wardrobe, all you'll need is a pair of acid wash red jeans, a loose white button-up and Vans skate shoes.
To finish the look off, start speaking in a British accent and act tired all the time. 
At the end of the day, celebrities are just regular people with stylists. Study hard or marry rich, and you can get your own stylist, too. Then, you won't have to worry about saving money, and you can buy all the clothes you want.