From "Ad Astra" to "Zombieland," "127 Hours" to "30 Minutes or Less," this decade has seen its share of classics and duds alike. 
Kyle Kruse, Mia Everding and David Berman, hosts of The Daily Nebraskan's "Cinebraskans" podcast, decided to break down each of their top three movies of the decade.
David's Top Three Films of the Decade
3. "Whiplash"
Damien Chazelle has had quite the decade. 
The three films he directed won 10 Oscars and were nominated for 13 more. I love all three of them, as all were in the running for this list. But for now, let's talk about "Whiplash."
The 2014 film focuses on ambitious drum protege Andrew Neimann (Miles Teller), who enrolls at a prestigious music conservatory and becomes the pupil of the brilliant yet ruthless teacher Fletcher (J.K. Simmons). The two tangle as Fletcher goes to extreme lengths to bring the best out of Andrew, emotionally, verbally and physically abusing him in the process.
"Whiplash" is ultimately a film about equally-driven men and the marks they make on each other. Without spoiling too much, the film ends with a 10-minute long drumming sequence that, with context and the dizzying direction that Chazelle takes it, is a thrilling end to a tale about a young man selling his soul to his ambition.
I only saw "Whiplash" for the first time about two months ago, yet here it is as my No. 3 choice. The reason for that is simple: "Whiplash" is nothing short of astonishing. The music, directing and editing all drive the story forward on a relentless rhythm. At the core of that rhythm lies the brilliant, raw performances of Simmons and Teller — the former having a legitimate case as one of the best performances of the decade.
2. "Fruitvale Station"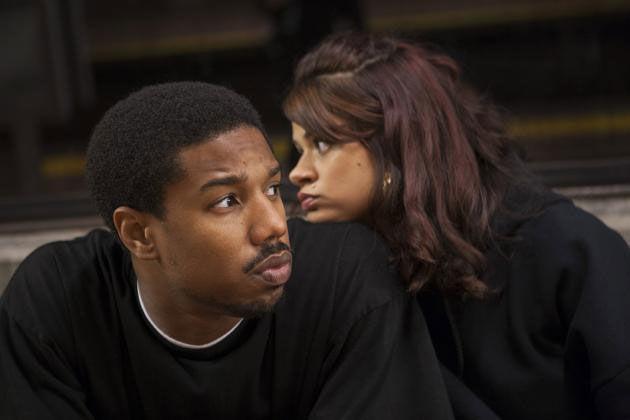 Sometimes, the most compelling stories are those that occurred in the real world, and that's the case with 2013's "Fruitvale Station."
Based on the real-life fatal shooting of Oscar Grant III that sparked national outrage about police brutality, "Fruitvale Station" follows Grant (Michael B. Jordan) on the day of his death on New Year's Eve 2008. Directed by Ryan Coogler ("Creed," "Black Panther"), the film takes place entirely during Grant's last day, showing his relationships with his mom (Octavia Spencer), girlfriend (Melonie Diaz) and daughter.
"Fruitvale Station" opens with the real footage of Grant's death, so the audience knows exactly how the film will ultimately end. It's a thoroughly complicated story that Coogler elects to tell simply, as the film is shot in an almost documentary style and plays out as roughly a day-in-the-life of this flawed but generally admirable person. 
Jordan portrays Grant marvelously, especially in the film's final minutes during his confrontation with the police, and is supported by emotional performances from Diaz and Spencer. The heart-wrenching ending of the movie, with Grant's tragic death, is certainly the standout moment, but it's the seeds planted earlier that elevate this film in my mind and on my list.
1. "La La Land"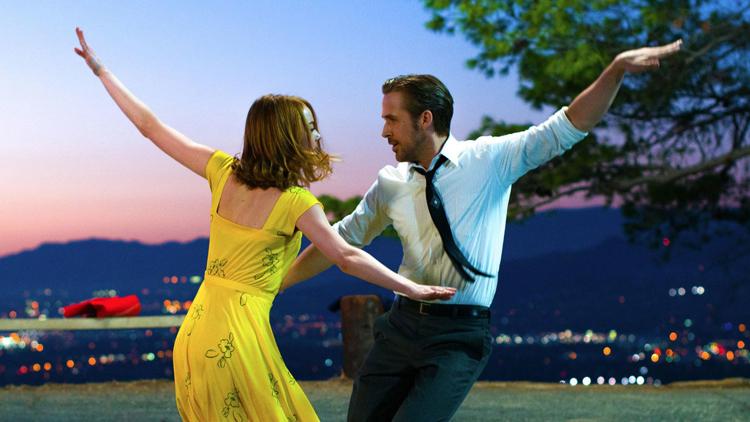 As I mentioned earlier, all three of Chazelle's movies were in my shortlist for this top-three ranking. And while I have nothing but great things to say about "Whiplash," and "First Man" is a beautiful space film, "La La Land" takes the cake as my favorite Chazelle film and overall favorite of the decade.
I grew up watching old musicals from the '40s and '50s with my family on Turner Classic Movies, so I'm a sucker for any movie that evokes that genre. "La La Land" is a throwback to those classic musicals like "Singin' In the Rain" and "An American in Paris," and I absolutely adore it.
I honestly don't have enough words or time to delve into all the reasons why I love "La La Land," so I'll just list a few: The nuanced performances, the sensational choreography and the dazzling cinematography. All of the callbacks to old musicals. And, of course, the iconic songs and gorgeous score. It's a movie that I know I'll always go back to — cementing it as my No. 1 movie of the decade and one of my favorites period. 
Kyle's Top Three Films of the Decade
3. "Dawn of the Planet of the Apes"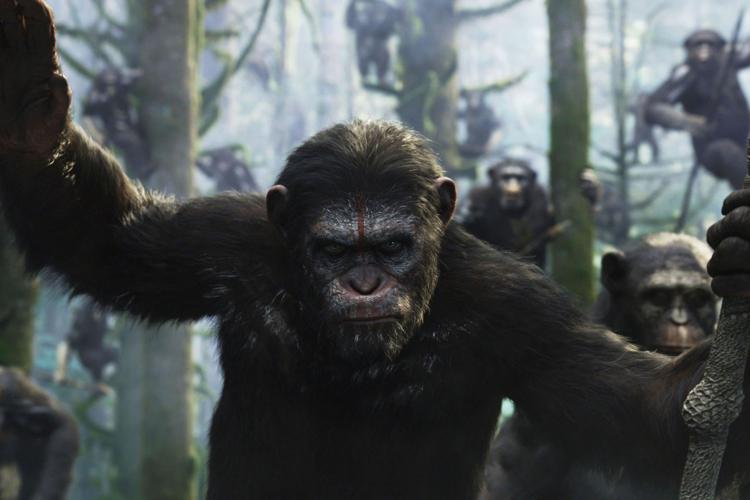 My inclusion of "Dawn of the Planet of the Apes" on this list might be surprising to some, but the amount of pure skill that went into making this movie cannot be overstated. I'm a big fan of the recent "Planet of the Apes" trilogy, but this second installment in particular is worthy of an in-depth analysis. 
The film is set in a world where a virus has wiped out most of human life and gifted some apes with a humanlike intelligence. The focus of the film is on the building tension between a group of human survivors in San Francisco and colony of apes living outside of the city. It's apparent that the fear and anger these two groups feel against each other is leading to a war, but the film showcases the individuals on both sides that are trying to stop this war. "Dawn of the Planet of the Apes" is an examination of hatred and how misjudging people who look and act differently from oneself can lead to a dangerous mindset. 
The film is also a technical marvel to behold. The visual effects are outstanding. These apes look photorealistic, and are actually kind of scary at times. It feels as if you are actually watching real apes talk, ride horses and develop their own civilization. The visuals here are an amazing feat of technology, and the fact that this film didn't win the Oscar for visual effects the year it came out is a travesty. 
2. "La La Land"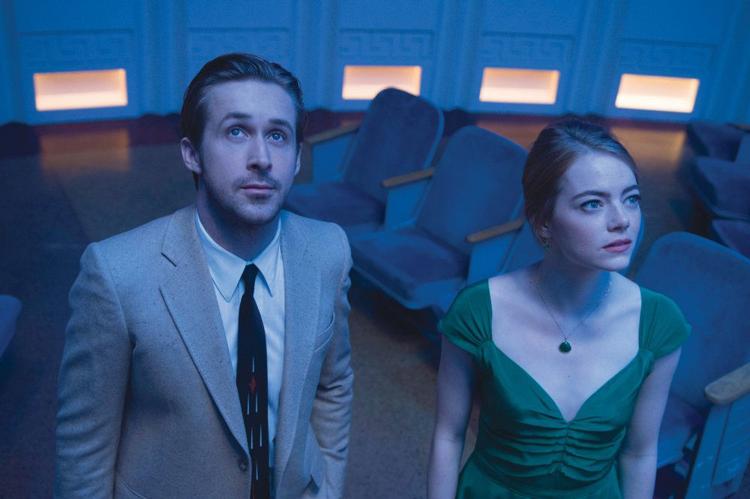 Few movies have had or continue to have such a profound emotional effect on me as "La La Land." This is the second film from "Whiplash" director Damien Chazelle, and it cemented his place as one of the best directors of the decade. 
"La La Land" is the story of two people falling in love while independently chasing their own dreams. Sebastian (Ryan Gosling) has an unrelenting love for playing jazz piano, while Mia (Emma Stone) is an actress who aspires to become one of the greats. We follow the ups and downs of their relationship, and, though the film is idealistic in its depiction of Los Angeles and Hollywood, it is incredibly realistic in how it showcases the relationship between these two strong-willed people. 
The film is a love-letter to classic Hollywood movie musicals, and the soundtrack is a worthy addition to the genre. Each of the songs bring a new emotional energy to the film, and they're all incredibly catchy and addicting to listen to. After the film's release, I was a bit obsessed with the soundtrack. To get in the mindset for writing this, I started listening to the soundtrack again and I can feel all of that obsession rushing back. 
1. "Birdman"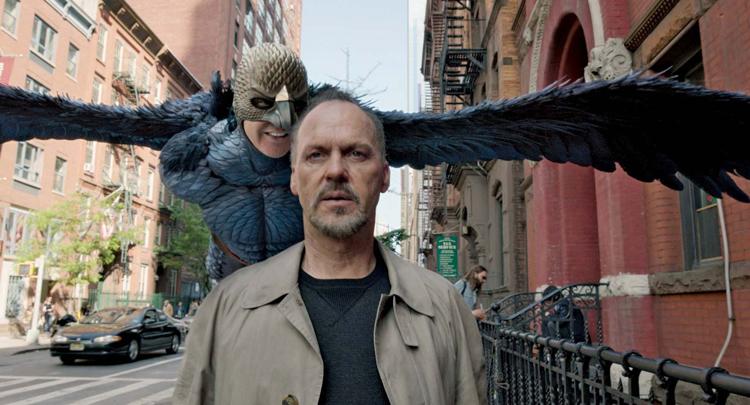 "Birdman," directed by Alejandro González Iñárritu, stands head and shoulders above the rest of the 30 or so films I had singled out when making this list.
On its surface, "Birdman" is about an actor named Riggan Thomson (Michael Keaton) who, after playing a popular film superhero named Birdman in the 1990s, is trying to take his career in more of a traditionally artistic direction. The film follows Riggan as he's writing, directing and starring in a play production on Broadway, and everything imaginable is going wrong. To add to the frantic pace of the film, Iñárritu made the decision to make the film look as if it was one continuous shot from nearly from beginning to end. It gives the impression that the camera never stops rolling, which sucks the audience in and makes them feel as if they are there on set with Riggan. 
In addition to Riggan's struggles with his play, "Birdman" is also an analysis of his various relationships and his own self-pity and pride. He reflects on his relationship with his ex-wife, his daughter Sam (Emma Stone) and his friend and manager Jake (Zach Galifianakis). Beyond all that, Riggan constantly has the imaginary voice of Birdman talking to him in his head, taunting him and the decisions he makes. 
"Birdman" is a strange film, and honestly it's one that might not be for everyone, but I found it to be an incredibly original, emotional, clever and clairvoyant look at mental health, stardom and the way we treat other people.
Mia's Top Three Films of the Decade 
3. "Only Lovers Left Alive"
This 2013 flick from director Jim Jarmusch offers a chance for Tilda Swinton and Tom Hiddleston to shine as centuries-old vampiric lovers. Set in the post-recession gloom of Detroit, Hiddleston's Adam is a talented musical artist with a plan of suicide, with the aide of a wooden bullet. His partner, Eve (Swinton), reunites with him to spark some life back into his existence, cruising Detroit's streets at night and listening to music. The score, written by SQÜRL, Jarmusch's own band, and Jozef Van Wissem, perfectly encapsulates the desperation of the grimy urban setting with gritty vocals from Madeline Follin and swooping guitar riffs. A lute and an oud, which sound almost haunting in their shallow twangs, are incorporated heavily in the soundtrack, further placing the viewer into the film's exotic setting of Tangier, Morocco, where Eve lives, where darkly lit alleyways add to the film's sense of mystery. "Only Lovers Left Alive" is a poignant love letter to independent cinema through stirring instrumentals and heartfelt chemistry between the two leads. 
2. "Call Me By Your Name"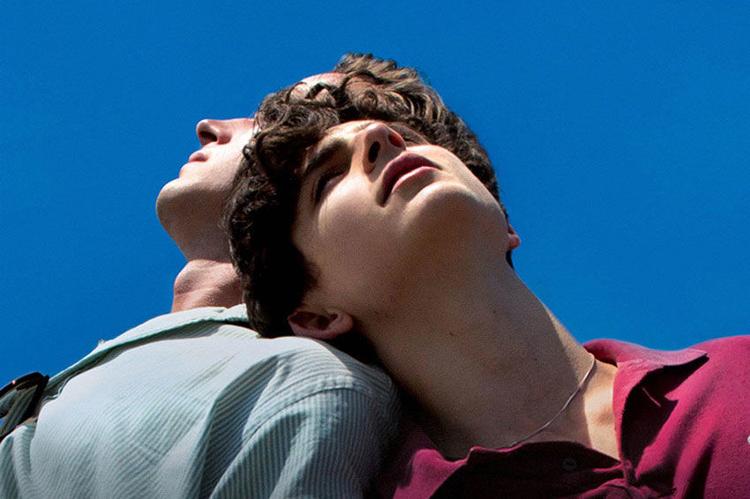 2017's searing romance "Call Me By Your Name" explores the significance of a first love, broken hearts and what it means to explore sexuality. Director Luca Guadagnino captures the heady lust between Timothée Chalamet's character, Elio and Armie Hammer's character, Oliver, but what sells this film is an outstanding performance from the former, who had been primarily known for smaller roles in "Interstellar" and 2016's "Miss Stevens." Chalamet fluidly transitions between sulking to dancing freely at a party, from silently playing the guitar alone to weeping in the car, representing each emotion with such intensity the viewer can feel it, too. Elio's obsession over Oliver mimics the headiness of a first love, and the raw sexual energy between the two leads is dizzyingly intense. Another element that sets this film apart from other queer romances like "Brokeback Mountain" or "God's Own Country" is the marriage of soundtrack to film. 
Picked from various genres and artists, each song plays a part in setting the scene of an idyllic Italian town. Sufjan Stevens contributed three dreamy tracks, each of which evokes an image of a picturesque Italian villa at the height of summer, while plucking at viewers' heartstrings with their whimsical, lilting tone and lyrics. Bright, glitzy bops like The Psychedelic Furs' "Love My Way" and F.R. David's "Words" capture the essence of the 1980's, the decade in which the film is set.
1. "World of Tomorrow"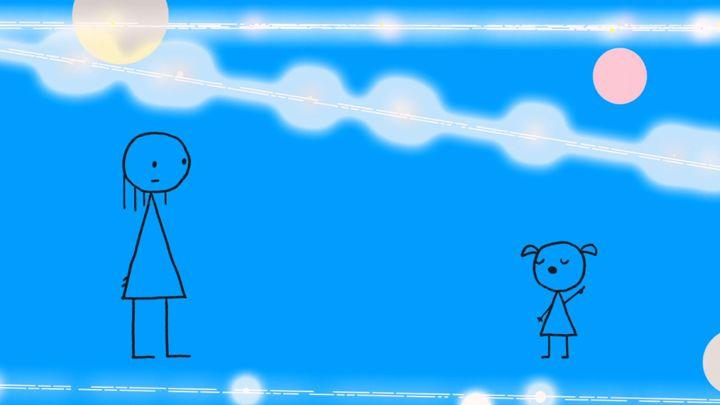 Directed by Don Hertzfeldt, this 16-minute film is set in the future, where Emily, a woman in her mid-30s (presumably), travels 227 years back in time to visit the original, four-year-old Emily. Future Emily describes the cloning process, where people produce a younger version of themselves and upload memories and consciousness to their newer selves, in an attempt to achieve immortality. 
Truly, I don't know why this film is so special to me. Perhaps it's the cartoon and watercolor-style animation or the simplistic, yet whimsical storyline that reminds the viewer of the importance of memories, the necessity to find love or simply the reality that one day, life will end for everyone and it's what you've done during your time on earth that counts. Nearly every time I watch this movie, I'm reduced to tears, largely in part because of the exquisitely delicate notes from Richard Strauss' Der Rosenkavalier, Op.59/Act 2, "Ohne mich, ohne mich, jeder Tag dir so bang." As the violins swell, the viewer sees futuristic planets, shooting stars and sometimes, just a mess of black lines and brilliant colors. 
"World of Tomorrow" is almost frustrating in its simultaneously complex and simplistic storyline, but invokes a sense of deep peace in the viewer that will most likely resonate long after the screen fades to black. 
For the trio's full Top 10 Movies of the Decade lists, be sure to listen to the 12th episode of the "Cinebraskans" podcast, where they each break down their top 10 films of the decade.