With the pandemic transforming most of the regularities around campus, one resource that students can still rely on is the consistency of several faith groups. Whether it's within walking distance or a short drive, students at the University of Nebraska-Lincoln can find a variety of institutions to help them explore and navigate their religious beliefs.
The Newman Center, St. Thomas Aquinas Church, 320 N. 16th Street
After the Newman Center was rebuilt in 2015, it now serves as a place of worship to over 2,700 students every weekend. Director of development Jude Werner said that, generally, 10% of campus would be in attendance on Sundays.
Though the number has dropped because of COVID-19 restrictions, the Newman Center still provides mass, confessions, classes and social opportunities for students to grow their faith and learn more about the Catholic Church. Werner said there are around 80-90 Bible study classes that take place each week with a variety of age groups. 
College students can attend social opportunities every Thursday night. In a time without COVID-19, there are also dances, formals and travel opportunities for students.
"There's also some services for those that may need some additional help and spiritual direction one-on-one with the priest," Werner said. "Depression and anxiety is really ramping on campus, so we have someone here that can help you with that as a professional in psychological services."
In addition to growing its counseling services over the past decade and reshaping the church, Werner said The Newman Center is constantly adapting. In the past year, this has included virtual opportunities including streamed masses, holy hours and classes. Students can also download the Husker Catholic app to find lectures, Bible reflections and daily readings.
"We've really made it so it's a dual option for most of the things that we do," Werner said.
Although their numbers have seen a decline, Werner said he doesn't see COVID-19 as a difficulty but more of a chance to reach students.
"The normal collegiate experience was pretty much shut down, and a lot of students felt confined to their dorm room and felt that they needed a place to actually form relationships," Werner said. "None of us should be isolated, so here's a great place you can come in. You can feel safe with a mask on, go over liturgies and come here for study groups."
Around the building, Werner said one can often find the Newman Center's study rooms and library filled with students. Even in this unprecedented time, he said it is important for students to have the sense of a safe community and a place to continue growing. 
"When you go to college it's all up to you. Every person has a free will, and they can choose to continue on the path that maybe your parents put you on, or you can choose to make other decisions," Werner said. "It's important to have a faith grounding to help you make those tough choices. When you make a mistake, because everybody makes mistakes, how can you come back? How can you reconcile with that and bring healing to that and get a fresh start? Faith formation is a big part of that."
Citylight Lincoln — Central, 2820 O Street 
Citylight Church worships every Sunday and provides opportunities throughout the week for students to gather and learn more about the Bible. After launching in January 2017 a few miles east of campus, the church has continued to grow the college group into The Salt Company UNL.
Previously known as Citylight U, the college group works to connect with students from UNL through the word of God. The Salt Company UNL is part of a church network across the nation partnering to reach the next generation for Jesus Christ.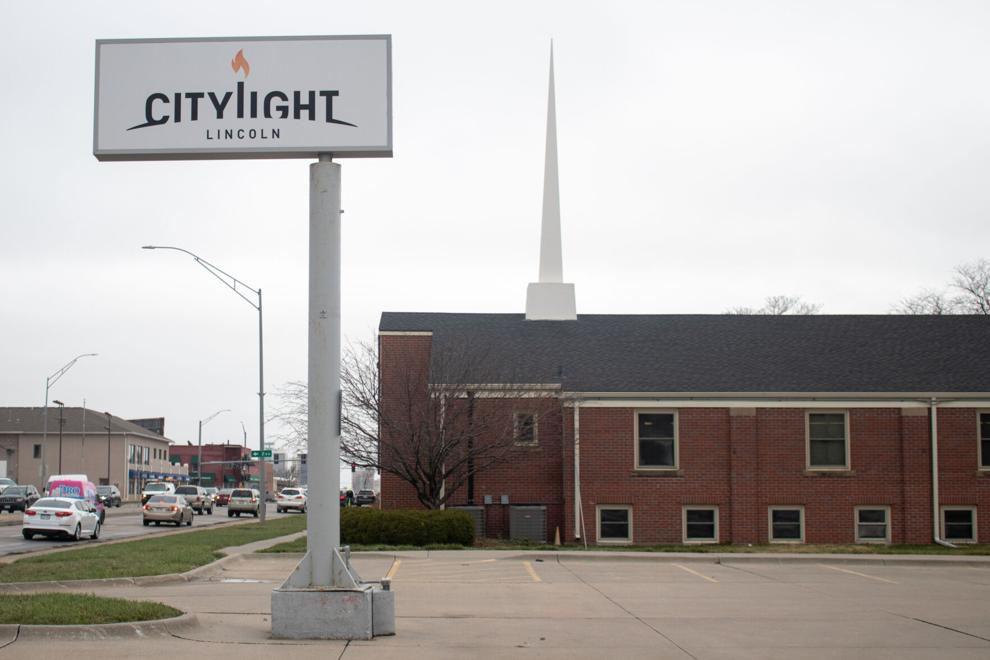 "[Citylight Church] was strategically planted in this location to reach college students, so the heart of the church has always been to reach that next generation," Jayden Garrett, the women's discipleship intern for the college ministry, said.
Garrett said the college ministry's goal is to reach every corner of UNL's campus and create a fun, inviting culture for students.
"Our hope is that they won't just be college believers or believers for four years but that we could equip them to walk with Jesus for a lifetime," Garrett said.
Every Sunday, Garrett said the church sees around 350 college students in attendance. In addition, college students meet every Tuesday at 7 p.m. to worship together, hear the message of God and connect with other students on campus.
After gathering on Tuesdays, Garrett said students meet throughout the week in City Groups. These groups meet at different times and locations, allowing a time for every student's schedule.
"This gives students a space to take what they're learning and apply it to their life, to ask questions about what it means to love and follow Jesus and to make friends to walk through life with," Garrett said.
Citylight Church also has a group for international students called Global Friends that meet at 7 p.m. every Thursday.
"The vision of Global Friends is they want to engage the international students at UNL and create a common space between domestic and international students to form those friendships," Garrett said.
Though many of their gatherings are currently in-person, Garrett said Citylight is continuing to livestream their Sunday services and Tuesday gatherings. Despite having to close the building for a few months in 2020, she said they have navigated their way through the pandemic. Garrett said that she finds it to be a blessing for their ministry to still meet in person throughout the school year.
"I've seen [in-person events] drawing a lot of students because these face-to-face interactions are really important and healthy for growing in community and your relationship with the Lord," she said.
Through the church's difficulties with COVID-19, Garrett said the staff's main goal is to provide a community that students can connect in throughout their college experience and after.
"We know the importance of community. We see in the Bible how Jesus spent so much time with his 12 disciples really getting to know them, enjoying things and then spending time with them," Garrett said. "And that's something that we want for all of our students, is for them to have genuine lifelong friends who love Jesus, that they would be encouraged by and spurred on towards a life of faith."
Whether a person is a believer in Christ or not, Garrett said that she encourages students to come, have conversations and ask questions.
"This is a place truly for anyone to come no matter your background or what you believe," she said.
Saint Paul United Methodist Church, 1144 M Street
The Saint Paul United Methodist Church meets every Saturday and Sunday, as well as Thursday nights for college students. Students can worship on Thursdays at ConnectioN Point near East Campus.
"We've been able to meet while distancing for worship, but everything else has been by Zoom or by small group activity and really, really limited because we wanted to make sure to stay safe and healthy," Lyn Seiser, associate pastor for campus ministry, said.
Located about six blocks off campus, Seiser said they are able to better connect with students who live in the area as well as feed the homeless on Tuesdays and Thursdays. After COVID-19 is over, she hopes college students will be able to rejoin the program.
Seiser said Saint Paul is committed to becoming a more diverse community and providing a place for students of all backgrounds to feel welcome.
"At St. Paul United Methodist Church, we are committed to being open and affirming along with welcoming," Seiser said. "We are one of the few religious groups that welcomes LGBTQ+, and we're trying to do better with diversity than we have in the past."
With the ongoing pandemic and the lack of a Big Red Welcome last fall, Seiser said the church has struggled to reach out to college students.
"It just really felt like we started the year not knowing how to reach people. So for us, COVID really meant isolation," Seiser said. "It just really almost hurt us, not because we're worried about our numbers, but because there were so many people that we hadn't connected with that maybe would have liked a United Methodist connection."
The church and college ministry have attempted to use Zoom and other online resources to connect virtually with one another, but Seiser said it couldn't compare to being with each other in person. 
"It's really when we were able to worship together on Thursday nights that we felt connected again. And even though we were six feet apart from each other, it still felt like we were closer in proximity than we had been the rest of the year," she said.
Without the usual events, meals and gatherings, Seiser said they've realized students look to connect with a community more than just a social outlet. In preparation for next year, she said they are going to focus on community development and the sense of belonging with each other.
No matter how they have to meet, Seiser said college is an important time to get involved with religious organizations.
"I think college campus ministry is significant because they're able to ask the questions, and they're not judged, like possibly a home church would judge," Seiser said. "There are so many changes during the four years … Sometimes we need something that is stable underneath it all, to just give us a sense of not only belonging to something bigger, but also something bigger cares about you."
Destinations Coffee House, 1345 New Hampshire St.
A more informal way for students to connect through faith is at the Destinations Coffee House. Located in the North Bottoms, Destinations is within walking distance from UNL's City Campus and offers free parking.
"We're kind of in the heart of where students are at, and that makes it really easy to connect with them," executive director Liz Christensen said.
Christensen said Destinations was founded by the Church of the Nazarene and hosts a variety of bible study and worship nights for students to get involved with.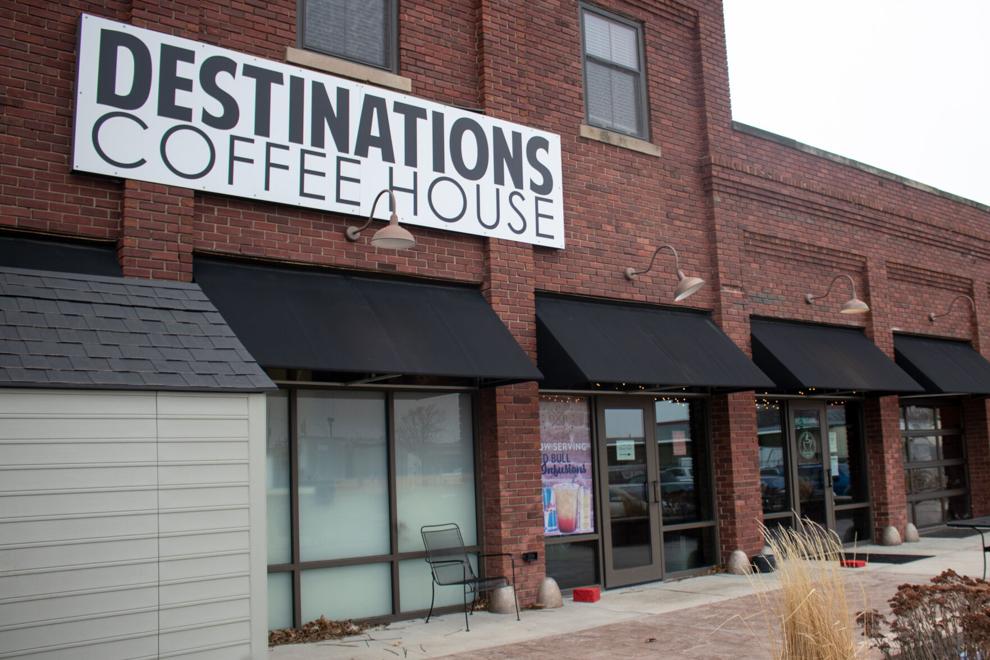 "In everything we do, we just try to love students right where they're at and love them like Jesus would," Christensen said.
Though COVID-19 is preventing the coffee house from holding its weekly Friday night worship and various bible studies, Christensen said the staff is finding ways to reach out to students. Toward the beginning of the pandemic, when the business had to close its doors, it moved to online opportunities to reach customers. However, with a small staff, Destinations has now transitioned to meeting one-on-one with students. Christensen said she has found these meetings more effective than their virtual presence.
"We're always available to grab a cup of coffee with someone," Christensen said. "That seems to suit our ministry better for this time of COVID."
Christensen said it was difficult to suddenly close without an opportunity to say goodbye to students, but the pandemic hasn't stopped them from growing their outreach.
"We're stronger than ever and just really happy to have students back and face-to-face," Christensen said. "We're still following the guidelines, but now we don't have to do everything from online."
Destinations also allows many groups and organizations to hold their own meetings in its space. 
"We are welcome and open to serving ministries as best we can because we have the space, so we're happy to host them and then get our students connected with people who are already on campus," Christensen said. "We're very relational. We go to the college students and go to the union and hang out and study with them."
Christensen said they also keep track of the student schedule to help students through midterms and finals with snacks and emotional support. 
In addition to the students who visit Destinations to worship, pray and learn about Christ, Christensen said they are always excited to see new faces from the public.
"There's a lot of people who come on the daily, and we're happy to have them," she said. "So if you come consistently, you'll become one of our regulars."