The fall brings a new school year as well as a conglomerate of new and old trends alike. Though there aren't any particularly distinctive back-to-school styles this fall, that doesn't mean there aren't any standout pieces. 
Most students pretty much dress how one would expect a student to dress —  in clothes that are easy to throw on in the morning and comfortable to wear throughout the day. The most popular way to dress this fall is pairing a comfortably large t-shirt with shorts. Other staples include regular-fit T-shirts and leggings, cargo shorts or basketball shorts.There are a few students here and there who go out of the box by wearing a cheetah print maxi skirt or a wacky printed shirt underneath overalls, but, more commonly, people are wearing the trusty staples of a typical college student's wardrobe mentioned above. 
No matter the style choice students opt to sport, their outfits are almost always enhanced with an assortment of accessories. While these items may not be the typical sense of the word "fashionable", they are trends currently popular among students. Here are the top four accessories that students are using to customize their outfits this back-to-school season.
Scrunchies
With the 1990s look growing in popularity, regular hair ties have become virtually nonexistent while scrunchies have made a resurgence. You see them permanently secured on nearly every girl's wrist as a casual and fashionable bracelet or being worn for a tug-free ponytail. There's no particular color or pattern that reigns supreme, so that means you can choose any design or print you please.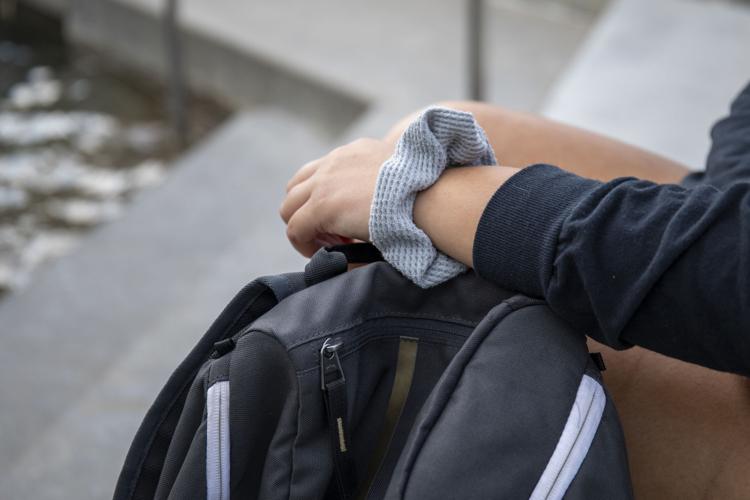 Friendship Bracelets
If a scrunchie isn't being used as a bracelet, more often than not, threaded friendship bracelets are found in its place. They can be worn on the wrist or lining one's ankles. No matter if they are handmade or store-bought, no one can ever wear just one. Whether a person really has that many friends remains a mystery, but the colorful bracelets make for a cute boho or beachy addition to any outfit.
Watches
If you're looking to elevate your style or add a pop of color to your outfit, a watch is the way to go. As proven by many students, it can class up a simple outfit into a more polished look. It's a simple addition that can complete a look by making one appear prepared to take on the day. Popular watch options range from the classic metal and leather to Apple Watches and Fitbits. Metal or leather makes for a more mature style while an Apple Watch or Fitbit have wristbands that can add a burst of color or a pattern to spice up any look. 
Open-toed Sandals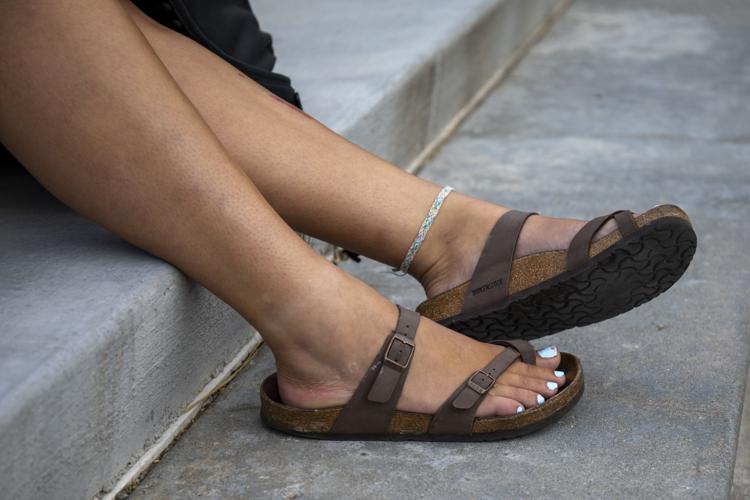 Footwear is extremely important when walking around from class to class. Overworked students want to have support on the soles and breathability for the toes. That's where Chacos come into play. Chacos have thick, rubber soles and adjustable straps that give a secure and customized fit. Other similar strapped, open-toed sandals, as well as Birkenstocks (minus socks), are popular for those who decide to go in a different direction other than Chacos.
Outfits can be mixed and matched with all these elements. However, these accessories are certainly not the only pieces worn by students on campus. These four major accessories maintain their popularity by all being effortless to put on, while still giving personality to the wearer. Though they may seem like simple additions to an outfit, selecting the pattern and colors of a scrunchie, bracelet, watch or sandals can give a student an outlet of self-expression.