In the year 2000, a number of University of Nebraska-Lincoln students were yet to be born. But older students and faculty may remember that emo and indie rock were all the rage, setting a foundation for the genres that many still enjoy today. Bands like Jimmy Eat World and Dashboard Confessional were skyrocketing into fame. 
At the same time these bands were reaching stardom, the Omaha band Names Without Numbers was founded and has continued to put out new music and even tour with some of these groups for the last 21 years.
On April 16, Names Without Numbers released a new single, "Empire on Fire."
The rock and roll four-piece includes vocalist and guitarist Dave Owens, lead vocalist and guitarist Ryan Cruickshank, bassist Joel Schlegelmilch and drummer Jason Blayney. The four friends began playing together in 2000. Their first show was in 2001 when they opened for Jimmy Eat World while the internationally famous pop punk group was promoting their album "Clarity."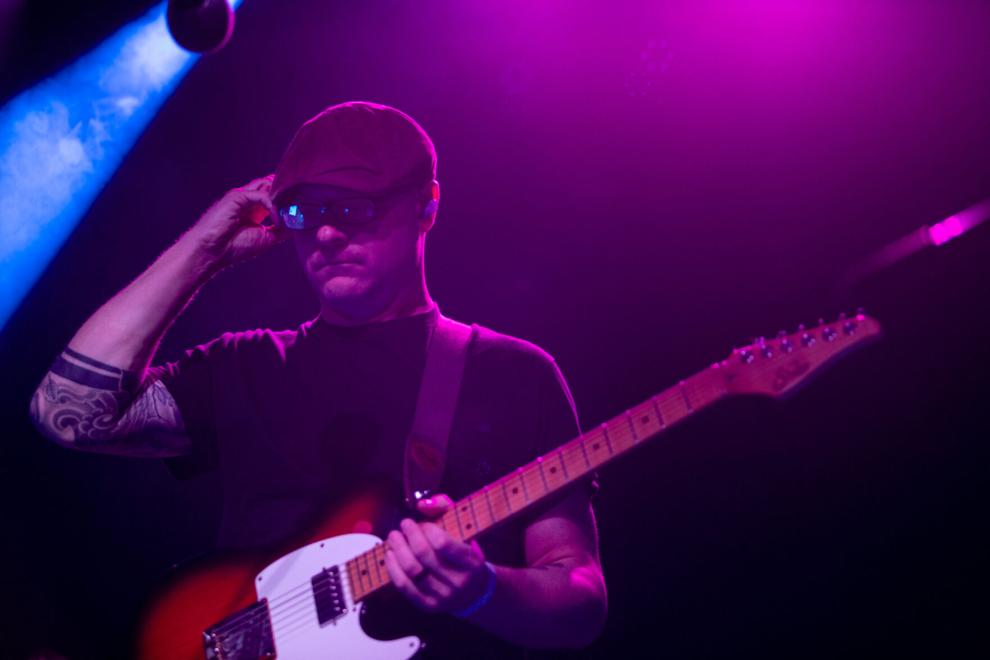 In 2006, Cruickshank said they took a six or seven year hiatus to start their families and become fathers. Apart from a few reunion shows in 2009, Owens said the band didn't start playing together again until 2015 or 2016, on a modified schedule.
"The schedule is easier now," Owens said. "We aren't trying to kill ourselves with the amount of shows we play, even though Dave would like to. We're more selective with the shows we do. We try to keep it to once a month and we practice once a week, so it's not a super hectic schedule. It's just like getting together with friends once a week to sit around, have a good time, play some music and have some beverages." 
Owens said there was a time earlier on in Names Without Numbers' history when they were playing two shows a week.
"There were a few years where we got up to 100 shows a year, which seems crazy now, but I suppose that's what you do when you're young," he said.
Throughout Names Without Numbers' career, the band hasn't shifted genres much, sticking to their version of emotional indie power pop that Cruickshank said is still bringing in fans.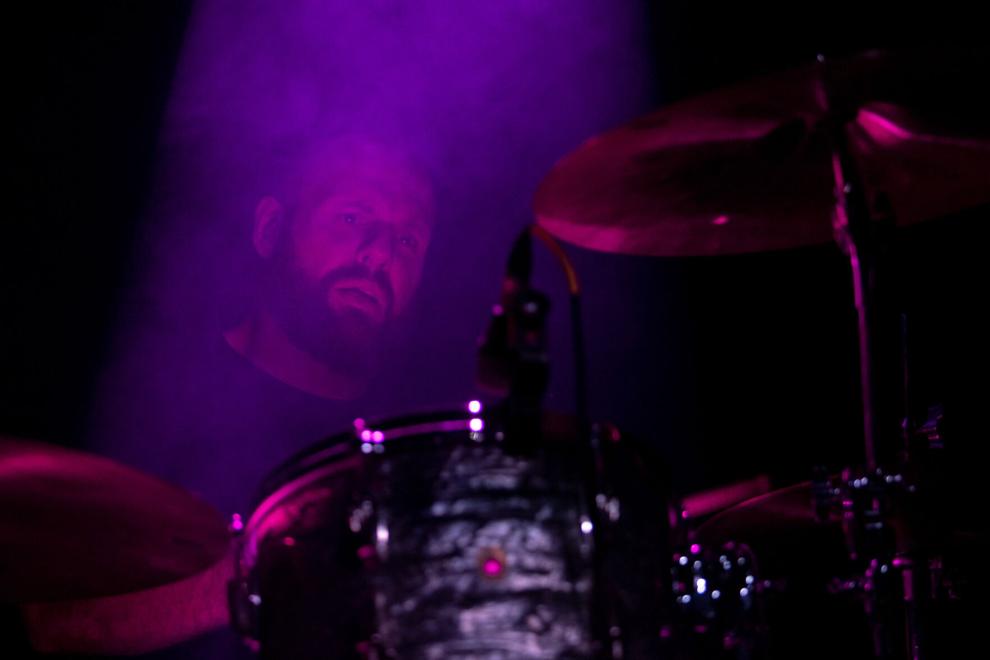 "The type of audience is definitely the same, but I think we have kept our older fans, the fans that used to follow us back in the day, plus gained quite a few new ones," Cruickshank said. "It's a younger crowd that I think is still into the music that we just play because we like the style. I think it still resonates with a younger crowd."
Owens said, fans or not, the band plays the music they enjoy.
"We write what we like," he said. "We write what we listen to. It's definitely got that early-2000s indie rock vibe to it, but it's still relevant to what's going on today."
While the band's 2019 full-length album "Silos & Smokestacks" dipped into experimental electronic instrumentation, "Empire on Fire" is a regression to the group's heavier roots, Cruickshank said.
"This song is very raw," he said. "It's got a bite to it, and it's all our traditional instruments. There's no outside electronics on this track because we didn't feel it needed it."
Featured on the single are the vocals of Matt Baird, the lead singer for Nashville Christian rock band Spoken. Cruickshank said he and his bandmates had known Baird for roughly 15 or 17 years and wanted to bring his aggressive vocals to "Empire on Fire."
"You bring someone like Matt in and it definitely kicks it up a notch in terms of power because of his screaming," he said. 
As for the future of Names Without Numbers, the guys don't plan on stopping anytime soon. Cruickshank said they recorded another single at the same time as "Empire on Fire" that they plan to release within the next few months. He also said the band wants to get back in the studio by August and record another EP.
"There may come a day when we can't do it anymore for whatever reason, but until then it's business as usual," he said. "We'll keep writing songs that inspire us, that we enjoy, and see where it takes us. It could be 10 albums from now or it could be the next few weeks if something happens. You never know."
Schlegelmilch agreed that the future of Names Without Numbers will be taken one day at a time.
"We'll play as long as we can or, in some of our cases, as long as our wives let us," Schlegelmilch said.