As part of our Curious Cornhuskers initiative, a student asked The Daily Nebraskan, "How does [the University of Nebraska-Lincoln] justify charging the same rates for tuition/fees while offering fewer opportunities in and out of the classroom due to COVID-19?"
Leslie Reed, UNL's public affairs director, said the university has made efforts to maintain the quality of education that occurred prior to the COVID-19 pandemic.
"Our faculty are working hard to ensure that every delivery model is a high-quality, engaged experience that provides students with the opportunities they need for academic success," Reed said in an email.
Reed said tuition rates are set by the University of Nebraska Board of Regents, not UNL, so the individual campus does not have the authority to unilaterally change tuition rates. Before the 2020-21 academic year, the regents approved a two-year tuition freeze, so rates for the next two academic years will be the same as those incurred this year.
Additionally, Reed said UNL has continued to provide student services, both in person and remotely, that students pay for, including the Nebraska Unions, Campus Recreation and the University Health Center. Some services have continued at "higher-than-anticipated costs," she said, but the costs have not been passed to students.
While faculty work to maintain the quality of courses in the digital realm, UNL did lower in-state online tuition rates for this academic year and has offered one fee reduction if a student's online course fees plus University Program and Facilities Fees total more than $722, according to UNL's 2020-21 Fee Reductions website.
Beyond this reduction, Reed said UNL does not have plans to ask the Board of Regents for a tuition rate change, nor does the university have plans to vary its fees.
The $35 online course fee is assessed for courses partially or fully online, according to a Board of Regents policy. These fees are assessed because of the additions of an instructional designer and media services team who support the course instructor in developing the course, according to the reduction website.
Reed said Spring 2021 web conferencing courses are not considered online, so they are not assessed the online course fee, though fees for Fall 2020 hybrid courses offered were dependent on whether the course was primarily online or in person.
For example, an in-person lecture with remote lab or recitation did not include the fee, while the reverse situation did.
UPFF assessments, which fund programs and facilities like the Association of Students of the University of Nebraska, The Daily Nebraskan, the Nebraska Unions and Campus Recreation, are assessed each semester.
Students who are enrolled in six or fewer credit hours in a semester during the 2020-21 academic year pay $505 in UPFF assessments per semester, while students who take seven or more credits pay $617, according to Student Affairs.
This reduction does not include other fees, like the technology, library or registration fees.
Though university officials have decided not to reduce or refund tuition and fees, two students of the Freshman Campus Leadership Associates are drafting legislation for ASUN to see if UNL should reduce or refund fees, particularly the online course fee.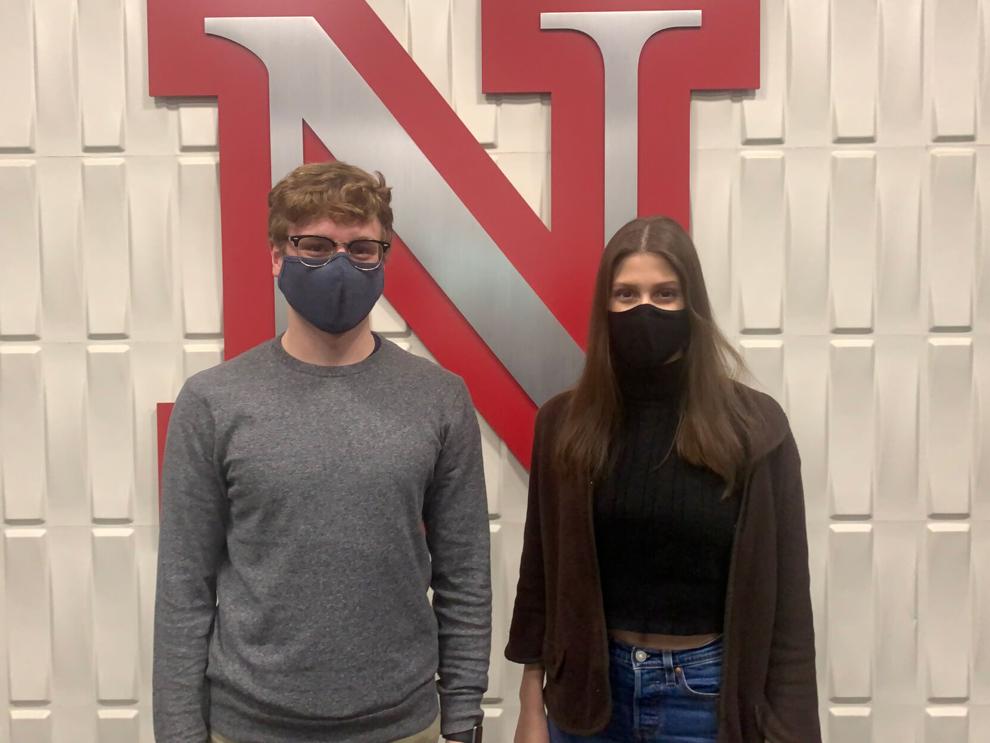 "Even though I think the school has done a great job so far with different precautions, I think the fee is a little bit too high for what it should be, especially this year," Lauren Kruger, a co-lead for the legislation, said.
Kruger and co-lead Paul Pechous said they are in the early stages of writing the legislation with hopes that the online course fee could be reduced or refunded this semester. They also hope the change could be applied for the Fall 2020 semester as well as future semesters impacted by COVID-19.
The two students said they are considering targeting their aid for students who have been affected most by COVID-19, including students who cannot be on campus because they are a caretaker or have underlying conditions.
They are also considering whether aid should be given to students who did not have the option of taking in-person courses.
In the meantime, Kruger and Pechous continue their research, hoping to help students with common financial hardships.
"ASUN and FCLA are all about being the voice of students on campus and helping these people," Kruger said. "And, so far, we've heard from our friends, our parents even, about how they're not satisfied with these fees."