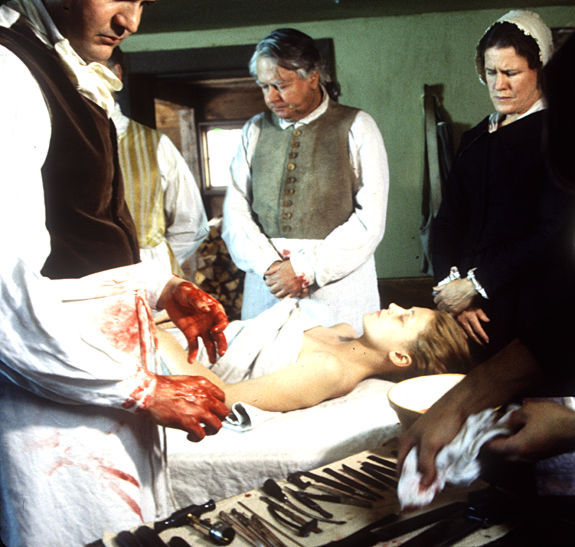 Students of history and women's and gender studies will find some common ground in a new documentary.
The Mary Riepma Ross Media Arts Center will screen PBS American Experience's "A Midwife's Tale" Thursday at 7 p.m. The film is based on a story by Laurel Thatcher Ulrich, who will be present at the screening for a question-and-answer session.
Ulrich, a professor of history at Harvard University, wrote the story based on a diary by northern New England midwife Martha Ballard. The story examines the tumultuous day-to-day life in the early American republic, including the role of women in the home, marriage and medical practice. Ballard struggles with poverty, abuse and community dilemmas.
Ulrich's work received a Pulitzer Prize for history in 1991 and was later developed into the documentary for the PBS series. Ulrich collaborated on the project's script and narrated.
The University of Nebraska-Lincoln History Graduate Students' Association extended an invitation to Ulrich to come to campus. Ulrich will speak at the annual James A. Rawley Conference in the Humanities in addition to the film screening. Graduate and undergraduate students from around the country will present their papers at the conference.
At the film showing, Ulrich will likely talk about transferring her book from text to the screen and how she got involved writing this project. The Q & A session will be moderated by Margaret Jacobs, director of women's and gender studies at UNL.
"She (Ulrich) started out with a very spare diary of this midwife and went deeper and deeper and deeper into the context of this woman's life," Jacobs said.
Jacobs said that the film is intriguing because of its focus on both women and families in the 1800s. Another thread that runs through the film is that midwives were the doctors of their day and also served as undertakers. Ballard takes care of the sick and dying, grows herbs in her garden and prepares the dead for burial.
"Housewives were primary health care providers in the early 1800s," Jacobs said. However, medical doctors that were primarily male replaced them and they got pushed away from practicing medicine until the past 30 or 40 years, Jacobs said.
In addition to the filmic reenactment of Ballard's life, the documentary shows Ulrich at work on the project.
The screening, co-sponsored by the history and women's and gender studies departments, will offer students a closer look at history, its documentarians and the struggles of an average midwife.
"It gives us a very in depth impression of what her life would have been like at that time," Jacobs said.
tomhelberg@dailynebraskan.com
If you go:
PBS American Experience: A Midwife's Tale with Laurel Thatcher Ulrich
when: Thursday, 7 p.m.
where: The Ross
how much: free