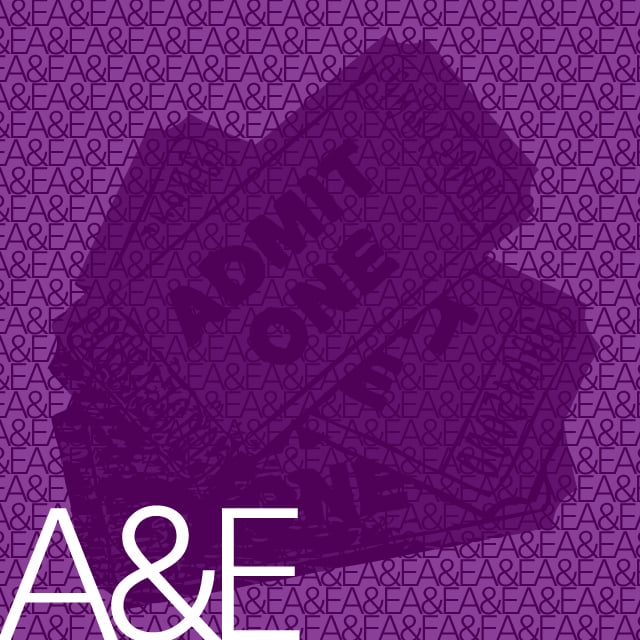 This season, the Haymarket Theatre is taking yet another critically acclaimed work from print to the stage.
Following September's stage adaptation of John Knowles' "A Separate Peace," Itamar Moses' "The Four Of Us" comes to life as we follow the intense rivalry of two would-be best friends, novelist Benjamin (Rob Burt) and playwright David (Jeff Tinnean), over the course of 10 years as they pursue their careers. After Benjamin's success skyrockets with his first novel, David struggles to be supportive while his own writing has yet to leave the ground.
"It's a play about friendship and how strong friendship is," director Robert Bonaventura said. "It's about what friendship means to each person."
"The Four of Us" was inspired by Moses' experiences and relationship with real-life novelist Jonathan Safran Foer, who rose to fame after publishing his own novel, "Everything is Illuminated," in 2002.
"It's a different kind of play," Burt said. "It has an interesting flow; it's told in a series of vignettes. As the play progresses, tiny little pieces of the characters are revealed."
Scenes throughout "The Four of Us" jump from the two writers as undergraduates in college to the opening of David's own play, illustrating their on-again, off-again friendship.
"It's a good script," Bonaventura said. "It's funny and thought-provoking."
Burt and Tinnean have a history of acting together since they shared the Lincoln High stage in their early theater days.
Since then, the two have performed with the Flatwater Shakespeare Company and various Haymarket Theatre productions.
"It's so easy for me, working with Jeff," Burt said. "We have a great time."
It has been a few years since the two have performed together, but Burt said he has enjoyed sharing the stage with Tinnean once again.
"It's also been a blast getting to work with Bobby (Bonaventura)," Burt said. "He has a great approach working with the actors."
Local musician George White has also composed an original score for the production.
"We have a great design team, too," Bonaventura said. "It's just a lot of creative people getting together."
Along with White, Jousha Rajee and Jordan Deffenbaugh have worked together in creating minimalist lighting and set design for "The Four of Us."
"All the pieces compliment one another," Burt said. "The music, the lighting, the set – they feed off each other."
Bonaventura said he thinks this is a play that a younger, student audience will really enjoy.
"Something happens at the end that will take everyone by surprise," he said. "Something involving a bear."
Bonaventura said although the "The Four Of Us" isn't a very well-known play, it will be one the audience won't forget.
"Rob and Jeff play very well together," Bonaventura said. "It's been a lot of fun to work on."
Arts@dailynebraskan.com