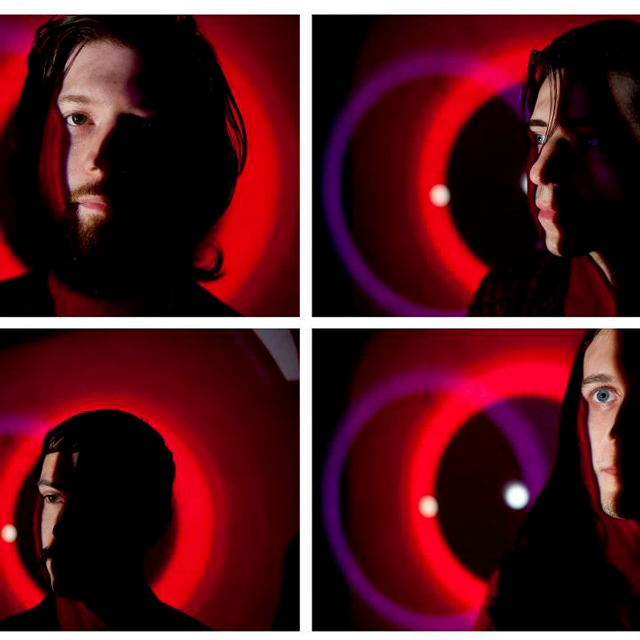 The Omaha band Snake Island! is open and honest about its love and emulation of 1960s rock, but "vintage" or "throwback" may not be strong enough words for how far back in time the rockers are shooting for. 
"We're a big beat psychedelic group with a drumming style that's really tribal and caveman-like," said Allan Schleich, one of the guitarists for Snake Island!. "It's a heavier kind of beat that differs from standard rock beats."
Members of the Omaha band, which formed about two and half years ago, are known practitioners of the psychedelic rock genre, a branch of rock music they feel gives listeners ample sound to interpret during the course of eight 10-minute songs.
"The part that is psychedelic is the longer songs with changes in mood throughout them," Schleich said. "But people can take what they want out of it."
Although the members of Snake Island! have established a common ground for the genre they play, Schleich said all four of them have different musical preferences.
"I'm very much a rock guy," Schleich said. "Garrett (Schmelzel, vocals/guitar) is more psychedelic. The other projects for Mike (Zimmerman, drums) are more hardcore, and Josh (French, bass guitar) can pretty much play anything. When you have four guys come from completely different spectrums, you're going to create something unique."
Schleich said he can try to describe the style of Snake Island! all he wants, but it's a type of music that listeners just have to hear to understand. "Big beat psychedelic" can mean a lot of things, he said, but what they make of the genre is distinctive for their group.
"People talk about us a lot, but that doesn't give anyone a really good idea of what we sound like until they actually come out and see us," Schleich said. "You have to experience it to really identify us and understand what we're about."
Snake Island!'s last album, which was self-titled, was released last New Year's Eve. Recently, the group started working with Make Believe Recording Studio in Omaha, and Schleich said they are currently doing pre-production duties and will start recording their next album after that, some time in early 2013.
"Make Believe is artistically supporting us quite a bit, so we're excited to put out an album with them," said Schmelzel, who fulfills vocal and guitar duties for Snake Island!.
Rick Carson, a record producer and engineer at Make Believe, is looking forward to working with Snake Island! on its upcoming record.
"As far as Omaha bands go, I think they have a very bright future," Carson said. "I really like the fact that they know their sounds."
Carson said pre-production steps should be finished in the next two weeks, so they can start working on the actual album.
"I think it'll be an awesome record that listeners will love," Carson said. "We just want it to go as far as possible."
arts@dailynebraskan.com