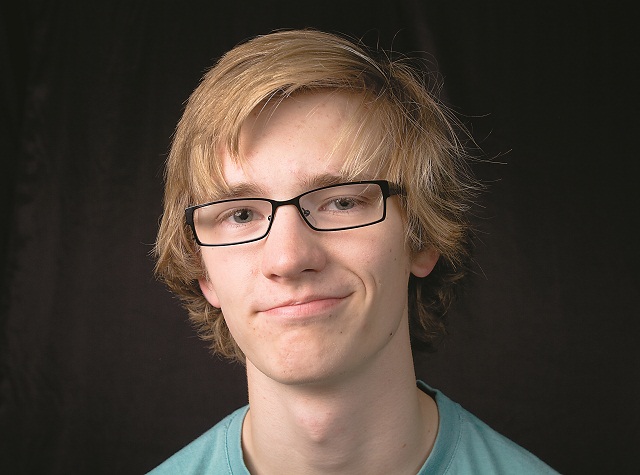 I gotta say, Academy,
Thank you for... recognizing "Beasts of the Southern Wild" for being a special movie. It's a little strange to pick snubs in advance (even though we did that), but kudos to you for not rewarding our skepticism that great indie film would get the shaft this year. So many of these 2012 films are impressive but really familiar to us in tone and storyline, and to nod at "Beasts" for being original shows good awareness of awareness of where unconventional underdogs belong next to popular golden geese.
Oh, and thank you to our Mary Riepma Ross Media Arts Center for bringing UNL students and Lincoln four of the five Documentary Feature nominees in the last year! This list is just further proof of what an important cultural feature they are in this city.
Of course, you... presented "Lincoln" and "Les Miserables" with a truckload of nominees. There wouldn't be underdogs if there weren't favorites. And, yeah, both films are sweeping and glorious and huge and you looked at the Daniel Day-Lewis and Hugh Jackman and Spielberg and Tom Hooper said, "Well, obviously!"
But let's keep in mind that with 12 and 11 nominations, respectively, these films overcame towering challenges. For "Les Mis," live recording the performances was a fascinating and unique risk for Hooper's cast. Steven Spielberg had to control his instincts to dip all of history in gold and have the entire movie not be sad violins. Impressive feats.
Gimme a little more... "The Master" and "Argo." If there was consensus snub from yesterday it was Ben Affleck's omission from the crop of Best Director nominees. "Argo" created moments, precise moments, of tension and wonder like few other movies could muster this year. That's Affleck's deft and prickly touch on his films. One of these days we should give him some kind of official recognition for it. Now, take the sharp moments of "Argo" and multiply them by 10 and you've got the brilliant dissonance of "The Master," which got no love for Best Picture or Best Director for Paul Thomas Anderson. Don't just award the movies that are easy to watch.
Gimme a little less... "Silver Linings Playbook" and "Django Unchained." This seems like a case of you, the Academy, being comfortable with what you know. Both "The Fighter" and "Inglorious Basterds" rounded out the 2010 and 2009 fields as formerly marginalized directors showed up in the center. But nominations for these 2012 projects, both of which fell well short of what they could've been, seems like applauding risk of premise and not execution.
Our job in the next month... is to see "Amour." When it comes to the foreign film that crashes the nominee party, we get this critical scramble to figure out where the newcomer fits in with the pack of a well-watched holiday movies. And rightly so! Come February it would be shame to ignore it as an unknown part of the list.
And cheers to 2012... for giving us a lot of great movies. We're working with a solid list for the Oscars that doesn't even include big budget entertainment, like "The Avengers," or "The Dark Knight Rises" or "Skyfall." "Life of Pi" got a bunch of love for its majestic production. And don't forget "The Sessions" or "Looper." These awards mean only as much as we make them out to, but let's give a nod to a good year.
arts@dailynebraskan.com
on twitter @dnartsdesk
BEST PICTURE
"Amour"
"Argo"
"Beasts of the Southern Wild"
"Django Unchained"
"Les Misérables"
"Life of Pi"
"Lincoln"
"Silver Linings Playbook"
"Zero Dark Thirty"
BEST DIRECTOR
"Amour" - Michael Haneke
"Beasts of the Southern Wild" - Benh Zeitlin
"Life of Pi" - Ang Lee
"Lincoln" - Steven Spielberg
"Silver Linings Playbook" - David O. Russell
BEST ACTOR
Bradley Cooper - "Silver Linings Playbook"
Daniel Day-Lewis - "Lincoln"
Hugh Jackman - "Les Misérables"
Joaquin Phoenix - "The Master"
Denzel Washington - "Flight"
BEST ACTRESS
Jessica Chastain - "Zero Dark Thirty"
Jennifer Lawrence - "Silver Linings Playbook"
Emmanuelle Riva - "Amour"
Quvenzhané Wallis - "Beasts of the Southern Wild"
Naomi Watts - "The Impossible"
BEST
SUPPORTING
ACTOR
Alan Arkin - "Argo"
Robert De Niro - "Silver Linings Playbook"
Philip Seymour Hoffman - "The Master"
Tommy Lee Jones - "Lincoln"
Christoph Waltz - "Django Unchained"
BEST
SUPPORTING ACTRESS
Amy Adams - "The Master"
Sally Field - "Lincoln"
Anne Hathaway - "Les Misérables"
Helen Hunt - "The Sessions"
Jacki Weaver - "Silver Linings Playbook"