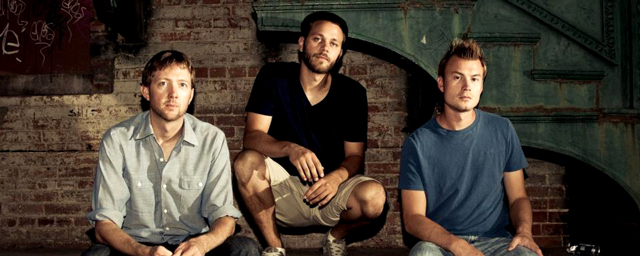 The Waka Winter Classic is coming to Lincoln this Saturday for a show at the Bourbon Theatre. These shows feature local musicians hoping to collect audience votes. The winner from each state will gain a slot at the Wakarusa Music Festival in Ozark, Ark..
This year's Wakarusa set includes notable bands such as Of Monsters and Men and Widespread Panic. The Winter Classic shows will travel from Denver, Colo. all the way down to Athens, Ga. to find musicians for the festival.
Stonebelly, a rock trio from Lincoln, is in the lineup for Saturday. The members include guitarist and vocalist Mike Hollon, drummer Kevin Korus and bassist Scott Dworak.
The group has been playing music together for a little more than two years and offers a host of "blues, reggae and psychedelic" influences.
"Being selected to play this show and having a one in five chance of playing at the Wakarusa Music Festival is a great opportunity for all the bands involved," Hollon said.
Other local bands set to play the show are The Midland Band, Universe Contest, Funk Trek and Cornerstone Dub.
The process of choosing which groups to play at Waka Winter Classic shows comes through fan and band submissions.
"We applied a couple months ago by submitting our electronic press kit through Reverb Nation," Hollon said. "We received a congratulatory email a week ago letting us know that we were selected to perform at this show."
Having attended the summer Wakarusa festival, Hollon is thrilled Stonebelly is in the running for a performance opportunity on a national stage.
"It's such an amazing experience," Hollon said. "Surrounded by thousands of music-loving people, there is so much positivity, good vibes and great shows that when you come back to the 'real' world you want to stay on that positive plateau for as long as you can."
The Wakarusa Music Festival began in 2004 and continues to give national recognition to local names.
"We've worked very hard the last couple of years and being part of Wakarusa would be a great validation of that," Hollon said. "It will help us reach more people that would otherwise have never heard of us."
When Saturday rolls around, Hollon hopes the trio's local fanbase will pull through in support of the band.
"Come out and support local music," Hollon said. "It's a great mix of music and will be a party for sure."
arts@
dailynebraskan.com
on twitter @dnartsdesk